Flush Casement Windows: A Complete Guide 2023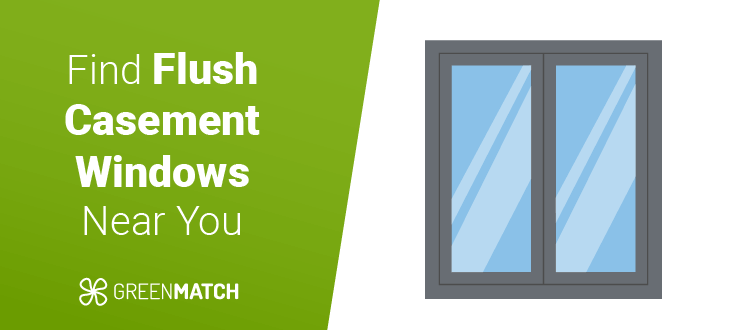 Flush casement windows are highly popular among homeowners looking to add some distinct appeal to their homes. Despite their contemporary style, flush casement windows have been a mainstay in the UK windows market since the 1500s and can still be seen in many of our historic buildings. 
These days, new flush casement windows are only growing in popularity in the UK. They have also had a major influence on Scandinavian architecture. If you're interested in finding some new flush casement windows, then this guide can help you learn about the various customisable options available today, how much you can expect to pay, and the best way to get new window quotes. 
In fact, GreenMatch can offer you up to 3 quotes for flush casement window installation from top-rated companies near you. Rather than spending several hours searching for companies yourself and reaching out to them for quotes, our service makes this so much easier by directly matching you with the most suitable installers in your area. 
You can then compare their quotes and choose the installer you'd like to work with. It's simple, fast, and completely free! Get started today by clicking the link below.
Get FREE Windows Quotes Now
Fill in the form in less than a minute
What are flush casement windows?
The face of a flush casement window closes in line with the outer frame, to create a flat 'flush' appearance from the outside. A neatly placed flush window gives a clean and minimalist touch to your windows and your home overall.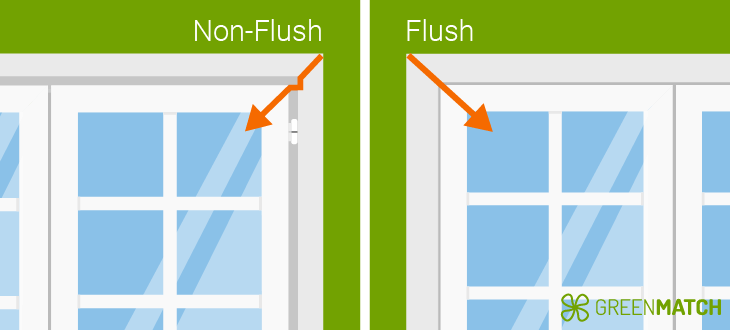 The casement window style typically opens fully from a side-mounted hinge. Casement windows can be installed as a single or double unit. Double casement windows usually feature a central beam (mullion) between the windows. Casement windows are a popular option in the UK since they can allow in maximum ventilation and plenty of natural light.  
In terms of the material you use for the flush frames, there are a few popular options out there, which we've listed below. 
uPVC flush casement windows 
uPVC is perhaps the most popular frame material in the UK. If you prefer a richer colour for your uPVC flush casement windows than standard white, you can easily customise the colour or finish of the frames to appear more like wood or aluminium.
The most affordable option in the UK
Highly thermally efficient and resistant to warping
Lasts 20-25 years with little maintenance
Customisable to suit your preference
Aluminium flush casement windows
If you're interested in a modern design aesthetic, then you should consider flush casement aluminium windows. To enhance the modern appeal, many manufacturers today make especially slimline flush-fit frames, with narrow sightlines and wider glazing panels. Slim and sleek aluminium window frames will complement this aesthetic even further.  
Highly durable and resistant to corrosion 
Last 25-30 years with little maintenance 
Thermally efficient with thermal break technology 
Most suited to contemporary buildings and aesthetics 
Timber flush casement windows
Flush casement timber windows also make a beautiful window combination. Timber windows have a timelessness that marries nicely with the flush casement design. Commonly found in timber flush casement windows are astragal or Georgian glazing bars which help elevate the traditional quality of the windows. 
Most expensive material option 
Highly thermally efficient 
Last up to 50 years with the right upkeep and maintenance
Customisable and decorative options 
Composite flush casement windows
Composite windows, as their name suggests, are made from a composite material that uses timber and aluminium. Typically, this consists of a timber exterior and aluminium internal cladding. This way, you can enjoy all the aesthetic qualities of timber, while reinforcing its durability with aluminium. Composite flush casement windows will cost considerably more than windows made from just aluminium or timber. 
Whether you're looking for a specific material, or you're open to professional advice, GreenMatch's quotes service is the best way to find the best local installers operating in your area. 
We will only connect you with the most suitable installers based closest to you. We do this so that you can benefit from the best local rates. Compared to large nationwide companies, local installers will charge far less for a more efficient and personalised service. 
For up to 3 tailored window quotes from the best local installers in your area, click the button below, and fill in a few details using our quotes form. 
Get FREE Windows Quotes Now
Fill in the form in less than a minute
Flush casement double glazed windows cost
Flush casement uPVC windows are typically priced between £410 – £1,075. Generally, you can expect to pay up to 30% more for those in aluminium, and up to 50% more for timber. 
In the UK, new windows are required to have a U-Value of 1.6Wm2K or less, with a Window Energy Rating C. Therefore, all new windows come with double glazing as standard. You can also opt for triple glazed flush casement windows, which enhance all the benefits of flush double glazed windows. However, triple glazing is typically 30% more expensive. 
Below we've provided some supply cost (not including installation) estimates for new uPVC flush casement double glazed windows, based on our extensive market research. 
uPVC flush casement windows prices
Size
Avg. price range
600 x 900mm
£410 – £910
900 x 1,200mm
£450 – £960.
1,400 x 1,400mm
£480 – £1,075
Remember that replacement window prices will vary and these estimates are meant as a guide. The final total price that you'll have to pay includes the supply and installation of your new windows. Installation costs depend on the extent of work required for your project. 
Installation rates also vary depending on the company you choose, their expertise, and their location. That's why it's always a good idea to get multiple tailored quotes to find a reputable company that offers a good deal.
Flush windows vs casement
In terms of functionality, the best flush casement windows are no different from standard casement windows. Both offer the same benefits in terms of security and energy efficiency, and operate much the same way. 
Where they do differ is in the design. Compared to a flush casement window, a regular casement window has a 'lip' which sits over and protrudes from the window unit. Flush windows on the other hand, close in line with the frame. 
Another point of comparison between flush casement and standard casement windows is in the price. Based on our market research, flush casement windows tend to start at prices around 30% higher than standard casement windows. 
Below we've provided some cost estimates for double glazed flush casement and standard casement windows in white uPVC.
Price comparison: uPVC flush casement windows vs. Standard casement windows
Size
Standard uPVC casement windows
uPVC flush casement windows
600 x 900mm
£160 – £660
£410 – £910
900 x 1,200mm
£200 – £710
£450 – £960.
1,400 x 1,400mm
£230 – £825
£480 – £1,075
Compared to other flush window styles, a flush casement window might be one of the more affordable options available. More complicated window designs, such as flush sash windows or bay windows will cost considerably more since these windows are more complex in terms of design or scale. 
Flush casement windows pros and cons
Like with any investment, it's good to consider the pros and cons before committing to installing some new flush casement windows. Luckily, there's a lot to like about flush casement windows. Take a look at some of the main advantages and disadvantages below. 
Aesthetic appeal
A classic and fashionable choice
More affordable than other flush window styles
Opens fully for maximum ventilation
Considerably more expensive than standard casement windows
Fully openable windows are limited in terms of the glazing weight they can carry
Compare quotes for flush casement windows
Receiving multiple quotes for new flush-fit casement windows before choosing an installer is always recommended. For first-time buyers especially, it can be overwhelming to know whose rates are the most accurate and which companies are the most trustworthy. 
That's why, you should always do your due diligence by looking into the background of at least 3 companies before reaching out to them for quotes. Then, with multiple quotes you can compare and choose the best deal, knowing that you're picking from professional and experienced candidates.
Knowing where to start this process isn't always easy, especially with so many potential options out there. Rather than spending countless hours and much effort to get quotes yourself, why not leave it to the dedicated team at GreenMatch?
With GreenMatch, it's possible to speed up the process of receiving quotes, while still ensuring that you're choosing between the most suitable options. The process is really quite simple: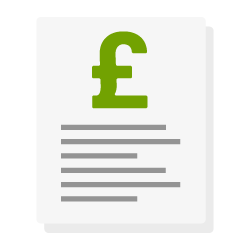 1. Get quotes
Save time by completing one form & let multiple quotes come to you.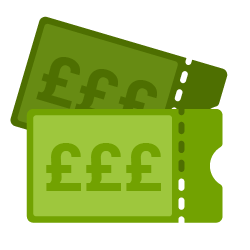 2. Compare prices
Compare prices from local, recommended installers.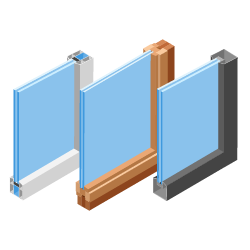 3. Choose the best
We only work with reputable windows installers.
With GreenMatch, it's never been easier or faster to secure professional, tailored quotes. Simply fill out the form, and you'll receive up to 3 quotes within 48 hours. Click the button below to get started. 
Get FREE Windows Quotes Now
Fill in the form in less than a minute
Frequently asked questions