How to Compare Window Replacement Quotes
Looking for some windows quotes? For up to 4 exclusive new or replacement window quotes, use GreenMatch! 
We have a wide network of vetted installers from across the UK that are ready to offer a competitive new windows quote directly to you. Here's how it works: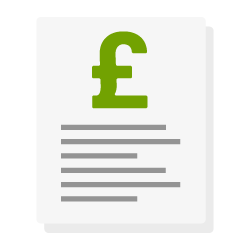 1. Get quotes
Save time by completing one form & let multiple quotes come to you.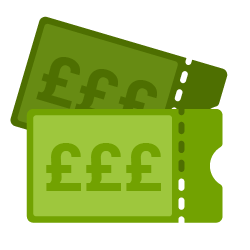 2. Compare prices
Compare prices from local, recommended installers.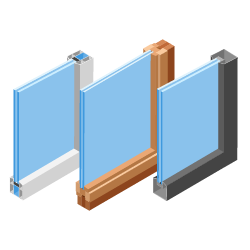 3. Choose the best
We only work with reputable windows installers.
With GreenMatch, you can save much time and effort by getting your online windows quotes supplied directly to you, rather than having to reach out to installers yourself. All of our installers are fully qualified and vetted by us. We always recommend that you have your windows installed locally, that's why we'll only connect you with the installers based in and around your local area. 
By comparing the best local quotes, you can choose the installer that offers the most competitive deal. It's quick, reliable, and 100% free. You're also under no obligation to accept any of the quotes you receive. 
Click the button below to get started.
Quotes from local engineers
Payment by finance available
Save up to £170 per year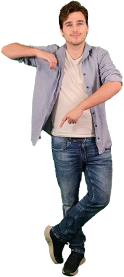 Optimise your home and save the planet
Compare online window quotes for different window types
uPVC Windows 
uPVC windows are the most popular window type in the UK since it's the most affordable option out there. Yet it is naturally highly energy efficient, durable, and long-lasting. Therefore, it won't rot or warp and is resistant to physical damage.
uPVC is easily customisable, meaning there's a wide range of colours or finishes you can go for. So, if you like the appeal of wooden windows but would rather not pay full price, then uPVC with a woodgrain finish is a much more affordable alternative. 
Aluminium windows 
Aluminium is a stylish material that complements mid-century modern to the most contemporary homes very well, thanks to its sleek, slimline appearance. 
While the metal itself will be a poor insulator, new aluminium windows are fitted with a thermal break. Nowadays, you can enjoy stylish aluminium windows that also help regulate the temperature of your home. 
Wooden windows 
Wooden windows are usually made from hardwood such as oak. Wooden windows have a timeless elegance that can transform your entire property. While wooden window costs are on the more expensive side compared to the other materials, with the right upkeep and maintenance they will also last the longest. 
Wooden windows can also come in various colours, shades, and decorative elements which means you can easily reach your desired aesthetic. 
Double glazing 
Nowadays in the UK, new windows will come with double glazing as standard due to minimum efficiency regulations. With double glazing, the security and energy efficiency of your entire home will greatly improve. 
This means the temperature inside your home is better regulated and you'll save money in monthly energy bills. According to the Energy Savings Trust, A+ double glazed windows could save a semi-detached home in the UK up to £195 per year. 
Triple glazing 
Triple glazing enhances all the security, noise reduction and energy efficiency features that come with double glazing. Approximately, triple glazing can reduce heat loss from your home by 30% compared to double glazing, meaning energy savings will be much higher.
This is because it comes with a third panel of glass which acts as an additional layer of protection. Therefore, triple glazing can be more than worth the extra costs, especially if you live in a colder climate. 
Secondary glazing 
Secondary glazing can act as a more affordable alternative if you'd rather not invest in double/triple glazing. You may also live in a heritage or listed property where you may not be allowed to replace the windows. In this case, secondary glazing acts as an additional layer that protects against heat transfer through your windows, noise disturbance, and potential break-ins. 
The main difference from double glazing is that secondary glazing is a non-permanent measure that can usually be removed quite easily. There are various secondary glazing options with varying costs and effectiveness. They include glazing film or magnetic secondary glazing. Secondary glazing can also be installed with wooden or aluminium frames to match your existing windows. 
How to compare new window quotes
It's always recommended that you compare multiple (at least 3) quotes from different companies to help you find the best new windows installer. By doing so, you can be sure that you've found a good deal from a reputable installer. 
But, how exactly do you compare quotes?  
Well, to help you decide which installers are the most qualified, there are a few key points of comparison to keep in mind: 
Qualifications: Window installer sin the UK must be FENSA (Fenestration Self Assessment Scheme) qualification. This legally obligates them to fit your windows according to all the latest Building Regulations.
Experience: An installer with plenty of experience, from a well-established, long running company, is proof of their professionalism and expertise.
Customer reviews: Customer reviews and testimonials should be visible from a company's website. You should also consult independent review platforms such as Trustpilot.
Sales approach: You should never feel rushed to making a decision to book an installer and you should always receive a fixed, tailored quote for their services before paying anything.
Prices: Contacting multiple companies to get their quotes is a good way to get a sense for what the fairest prices are for your particular project. While it's preferable to get a competitive price, the lowest-priced option might indicate the lack of quality in their products or services. That's why we recommend considering installer rates alongside their previous experience and qualifications.
Altogether, collecting multiple quotes and doing your due diligence into a company's background can be very time consuming. Luckily, we've made this process a whole lot easier to get multiple, tailored quotes form the top-rated installers in your area. 
Simply by filling in one small form, our dedicated team will locate up to 4 of the most suitable installers for your particular project. 
Within 48 hours, you'll hear from the installers directly, which is a great opportunity to get their professional advice, or ask them about their qualifications. You'll then receive a competitive quote from each of them. The best way to land a good deal is to compare window quotes and choose the best offer.
The best part? Our entire service is free and comes with no obligations. We're here to take the hassle out of getting new windows quotes, so get started today by clicking the button below.
Quotes from local engineers
Payment by finance available
Save up to £170 per year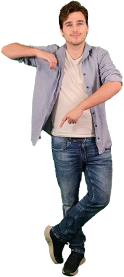 Optimise your home and save the planet
Frequently asked questions