Triple Glazing: Pros, Cons & Prices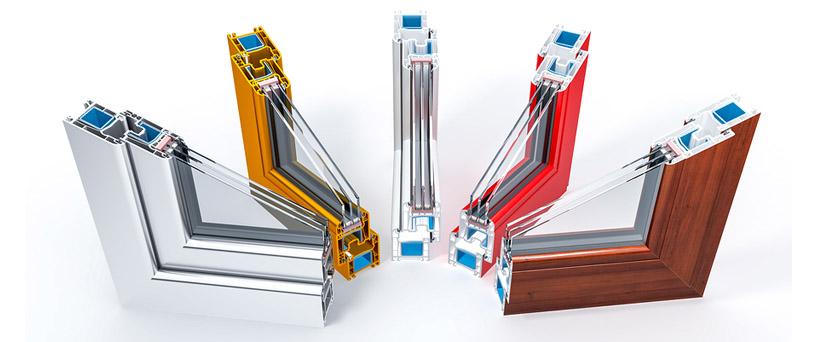 Adding a second pane of glass to single glazed windows to make double glazing has proved an effective way of making homes more efficient. Could adding a third pane of glass to make triple glazing bring even more benefits?
Triple glazing has proved popular in Scandinavian countries as a way of keeping out the cold, so we've gone through the advantages, disadvantages and costs to see if you're a pane of glass away from a more efficient home. Keep on reading to find out more.
However, if you already know that you're interested in getting triple glazing for your home and just want to talk to an installer as soon as possible, then we've got you covered. At GreenMatch we have a wide network of UK-based, vetted window installers. We can connect you with up to 4 trusted installers who are available in your area.
Using our free service will save you hours of your time, as you don't have to do the tedious task of researching installers yourself. It also enables you to directly compare installers' rates, so you can choose the best deal and be certain that you're not overspending. Click the button below to get your free, non-binding quotes now.
Quotes from local engineers
Payment by finance available
Save up to £170 per year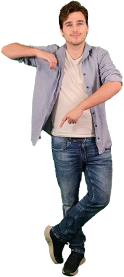 Optimise your home and save the planet
What is Triple Glazing?
By adding a third pane of glass to double glazing, you have triple glazing. Between the 3 panes are 2 pockets of gas, which most of the time is either argon, xenon or krypton.
Triple Glazed Window Benefits
While just adding an extra pane of glass to a window might not sound like it would bring too many benefits to your home, it could actually make quite a big difference. The additional pane is said to further reduce levels of noise from the outside and increase the efficiency of your home by not allowing as much heat to escape. Here are just some of the ways your home could benefit from triple glazing:
1. Noise reduction
Triple glazing thickness ensures that it can deflect sound waves trying to invade the home. This makes triple glazing especially suited to homes in noisy areas.
2. A warmer home thanks to less heat loss
The temperature coefficient of resistance for triple glazing is higher than that of double glazing or single-paned windows. When compared with double glazing windows, there is an increase in heat conservation by about 20%. Asides keeping the home warm during the cold winters, triple glazed windows also help to keep the heat outside during the summer.
3. Increased efficiency
There is no shock that triple glazing windows are considered to be better all-around performers than double glazing windows. The extra window pane offers more durability, insulation and toughness than other types of windows.
4. Harder to break, making your home more secure
Installing a window with three glass panes is a way to welcome some durability into the home. This extra-thick glass will last for years without any damage. It is also capable of withstanding strong winds and harsh weather. Unlike single-paned windows which often give way easily, the triple glazing will stay in place and withstand some harsh treatment.
Triple Glazing for Noise Reduction
If you live in an area that's generally quite noisy then noise reduction might be a high priority when considering new windows. Two things have an impact on how much sound will make it into the home and that's the thickness of the glass as well as the space between the panes. So, having 3 panes of glass isn't necessarily better than 2, it's more about the thickness but you can enjoy a quieter home thanks to your windows.
Needless to say, your windows will have to be closed for you to enjoy reduced levels of noise.
If you wish to benefit from the above-mentioned advantages, then we can help you get your new triple glazed windows installed as soon as possible. Usually, researching window installers on your own can be tedious and take up hours of your free time. At GreenMatch, we have a wide network of vetted window installers who we can easily connect you with so you can spend your free time however you like!
Click the button below and we'll provide you with up to 4 free, non-binding quotes from window installers near you.
Quotes from local engineers
Payment by finance available
Save up to £170 per year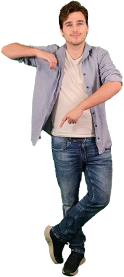 Optimise your home and save the planet
Triple Glazing vs Double Glazing
Could one more pane of glass really make that much of a difference? Well as we've seen from the many benefits of triple glazing, it really could but it's important to see how these benefits stand up against the UK's most popular choice of window, double glazing.
| Double Glazing | Triple Glazing |
| --- | --- |
| Cheaper | More energy efficient |
| Lighter | Lower u-value |
| Harness more energy from the sun | Stronger and more durable |
So, we can see that double glazing is the cheaper and lighter option, we all know why it being cheaper is a benefit but less weight isn't as self explanatory. Basically, a heavier window, as triple glazing is, will require a strong fitting to take the weight so that the wall doesn't damage (this is especially true of triple glazed wooden windows which are extra heavy). This isn't the hardest problem to solve thanks to modern fittings being extremely reliable and your installer should be able to advise.
One important thing to consider is the u-value which is used to measure the energy efficiency of windows. The lower the u-value, the better the material performs as an insulator to help keep your home nice and warm. You can see the difference between the u-value of triple and double glazing below.
| Window Type | Potential U-value | Possible Difference in Temperature Near Window |
| --- | --- | --- |
| Double Glazing | 2.8 | 16°C |
| Triple Glazing | 0.8 to 0.6 | 18°C |
The cost of double or triple glazing also depends on the style of window you choose. For example, sash double glazed windows will typically cost more than other styles because of its complex design.
In heritage properties or listed buildings, double or triple glazing may not be permitted. The best option then becomes secondary glazing, since it far less disruptive.
Disadvantages of Triple Glazing
Triple glazing isn't without its downsides or drawbacks. Let's take a look at some of the disadvantages faces due to the use of triple glazing windows.
1. Expensive 
Adding an extra window pane to a window installation will certainly incur some extra cost. Triple glazed windows can cost about 30-50% more than double glazed windows.
2. Not as effective in the UK 
The climate of the UK is known to be milder and there may be no need for any protection against it. The extra pane of glass may end up being an unnecessary addition due to the absence of extreme cold. Before installation, investigate the climate of the area in which it will be installed to determine how essential it is.
3. Absence of solar energy
Possibly the biggest benefit of triple glazing is that it will keep more heat in your home so that you don't have to use the heating as much. The flip side to that is less heat from the sun will be able to make its way into your home, while double glazed windows able to harness more solar energy.
4. Heavy weight
We mentioned that triple glazing is heavier than double, so it's extremely unlikely that you could use existing frames as this could lead to your property having structural problems.
Triple Glazing Price
The better efficiency, lower u-value and higher security of triple glazing all mean that you'll have to pay more than if you were to choose double glazing. You can get an idea of how much you might have to spend in the table below.
| Home | Number of Windows | Possible Cost (excluding installation) |
| --- | --- | --- |
| Flat | 4 | £3,540 |
| Semi-detached | 9 | £7,965 |
| Detached | 12 | £10,620 |
These triple glazing window cost estimates does not include the cost of installation which will vary depending on the installer carrying out the work.
How to Find the Best Prices for Triple Glazing Installation
To give you the greatest chance of finding the best price for triple glazing installation, you should get quotes from several local installers.
Whether your looking for replacement windows in Scotland, England, or anywhere in the UK, GreenMatch's free quotes service is here to help make the process of getting quotes a whole lot easier. Fill in a simple form at the top of this page to get free quotes from up to 4 trusted installers in your area.
Could Triple Glazing Really Add Value to Your Home?
When you take into account all of the benefits that triple glazing has over double glazing, your property is likely to have added some value once it comes to selling your home. A well insulated home that has lower energy bills and as a result will appeal to any potential buyer.
Is triple glazing worth it?
Triple glazing is worth it if you live in an area cold enough to benefit from the extra layer or want superior noise reduction. The superior efficiency of triple glazing plays a crucial role in creating homes that have reduced carbon emissions and require less energy for heating but you may not notice if weather conditions aren't as extreme.
While triple glazing costs are 30% to 40% more expensive than new double-glazed windows, it's also five times more effective than older double glazing. They have a Uw rating of 0.99, compared to the best double glazing with a rating of 1.3. For homes in cold regions, switching from double glazed windows to triple glazed can result in a remarkable 40% to 60% increase in energy efficiency with 20% more heat conservation.
Similarly, the extra layer improves noise reduction due to the thickness of the glass. It can be a great way to combat noise pollution, especially if you live in a noisy area.
Should You Install Triple Glazing?
To reap the rewards of triple glazing, you'll first have to overcome the potential costs because it doesn't come cheap. Having said that, the benefits once installed will be felt almost immediately: draughts will be greatly reduced, condensation will be a thing of the past, your home will be well insulated and to top it all off your energy bills will begin to drop.
The reduced energy bills mean that you could potentially start to make back those initial costs of having the windows installed but it would probably take many, many years to earn the full amount back. However, if you're looking to increase the value of your home then triple glazing is a great way of appealing to potential buyers.
Even though the initial costs can be expensive, there are still ways to save money here by comparing multiple installers. Comparing quotes from numerous installers means you'll have a better idea of what a fair price is and can avoid overspending on your new triple glazed windows. However, finding multiple installers and checking if they're qualified can be frustrating and time-consuming, taking up hours of your free time.
Thankfully, GreenMatch can help you. We can connect you with up to 4 vetted window installers near you, whose quotes you can then compare to select the best deal, saving you time and money. Click the button below to get your free, no-obligation quotes now.
Quotes from local engineers
Payment by finance available
Save up to £170 per year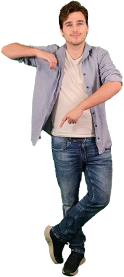 Optimise your home and save the planet