Double Glazed Sash Windows: A Complete Guide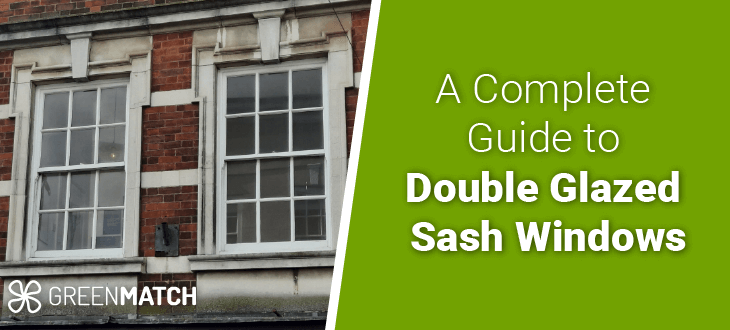 Looking for some new double-glazed sash windows? Traditional sash windows evoke the charm of an old English cottage. However, their enduring popularity proves that this is truly a timeless style of window, despite its distinct aesthetic. 
Many people wonder whether it's even possible to double-glaze a sash window, given that traditionally, sash windows feature multiple small glass panels. This guide is here to tell you that, yes, it is indeed possible for sash windows to accommodate thicker panels of glass, even panels with small dimensions.
Today, with some double glazing, these fairytale-like windows can be brought into modern times. If you're considering featuring some double-glazed sash windows in your own home, then this guide is the perfect place to start. 
In this article, we'll take you through everything you need to know about double-glazed sash windows. From the materials to the styles and the associated costs of each. We'll also help you determine whether it's worth investing in an extra level of thermal efficiency, i.e. triple glazing. 
To help you on your way to securing some new double-glazed sash windows, our dedicated team at GreenMatch is on hand to connect you with up to 4 installers in your local area. Simply by answering a few quick questions, using the form above, we can find the perfect match for the installation of your new windows. 
All of the installers in our wide network are vetted by us and qualified according to the latest FENSA regulations. Our service is completely free and you are under no obligation to accept any of the quotes you receive. 
Quotes from local engineers
Payment by finance available
Save up to £170 per year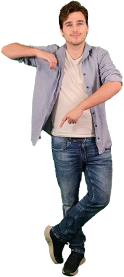 Optimise your home and save the planet
How do double glazed sash windows work?
Sash windows open using a discreet pulley system that operates from the lining of the window stine. Weights are attached to a cord that moves along a pulley. When you push the sash vertically, to open it, it is held in place by the counterweight provided by the sash weights. 
1
2
3
4
5
6
7
8
9
Do you need planning permissions to double glaze sash windows?
This more simple opening and closing gives them a romantic charm and, despite its intricacies, the mechanisms that allow it to open and close are well concealed in the lining of the window frame. This allows retaining its simplistic design. 
For these reasons, sash windows are popular in cottages or period properties. They also make a nice addition to buildings in conservation areas or listed buildings since they appear more like they are from the historic period that these buildings try to preserve. 
With that being said, replacing your existing sash windows with double-glazing sash windows might prove difficult if you do live in a listed property. 
Upgrading single-glazed sash windows with double glazed units may prove difficult if you live in a conservation area and require planning permission. That's because double-glazing might be too intrusive and will affect the visual impact of the windows as the internal beading may have to be altered to accommodate for the thicker glass.
With that being said, if your outdated single-glazed sash windows are truly beyond repair, then it will be easier to get permission to replace them. Otherwise, you may have to settle for a less permanent secondary glazing option. 
Sash window double glazing materials
Choosing the right material for your double-glazed sash window might require more consideration than you would first think. The distinct aesthetic of sash windows makes them more suited to some materials than others.
However, considering the associated costs, maintenance, and energy efficiency of each material might cause you rethink your first choice. 
Below we've outlined some determining factors that will help you decide which material you should go for.
Timber sash windows
For your sash windows to achieve the old English authentic appearance, wooden double-glazed sash windows, usually timber, are a great choice. Timber is a timeless material that, when combined with the double-glazing sash window design, enhances the rustic impact. 
Because of their luxury quality, wooden windows are one of the more expensive materials that you can purchase. In most cases, you can expect to pay at least 50% more than uPVC. 
With that being said, once installed, timber windows can last up to 50 years, longer than the other options below. Ensuring you get the most out of their long lifespan does require semi-regular maintenance, including periodic re-painting/varnishing to ensure the wood does not become infected with rot. 
uPVC sash windows
uPVC double-glazed sash windows, compared to timber and aluminium, are by far the most affordable types of sash windows, in terms of materials available. They are also highly popular, alongside the fact that they are long-lasting, highly durable, and virtually maintenance-free. 
While standard white uPVC sliding sash windows may not be as appealing as wood, you can always instead consider one of the many coloured uPVC window options out there. Furthermore, most suppliers offer various finishings to the uPVC frames, including a woodgrain coating that will make it appear like traditional wood. 
This gives you the opportunity to enhance the premium quality of your uPVC windows, without paying a premium price. 
Aluminium sash windows
Aluminium sash double-glazed windows are durable, long-lasting, and low maintenance. Aluminium windows are typically associated with more modern design aesthetics, but that's not to say that they won't make a nice addition to your new sash windows. 
In fact, using aluminium helps create very slimline profiles, which can complement the bars across the surface of many sash windows. Aluminium will cost you around 25% more than uPVC, but around 20% less than wood. 
Whichever material you choose, you should find that most double-glazing window companies can supply all kinds of materials with various customisable options. 
To begin your search for the right energy-efficient windows installer, look no further than GreenMatch's free and exclusive quotes service. We can connect you with up to 4 installers from our network, each of them specifically matched to you according to the details you provide using our simple form. 
With up to 3 installer quotes, you can get a good sense of the fairest and most accurate installer rates in your area. Then, you can make your decision based on who offers you the best deal. 
With GreenMatch, getting installer quotes is easy, fast and completely free. You are also under no obligation to accept any of the quotes you receive. 
Get started today by clicking the link below. 
Quotes from local engineers
Payment by finance available
Save up to £170 per year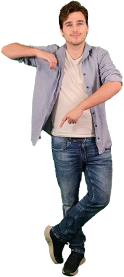 Optimise your home and save the planet
Double glazed sash window styles
There are a few recognisable iterations of the classic sliding sash windows style, dating all the way back to the Georgian era. Today, with the advancements of double glazing technology, these styles still find their place into new window projects.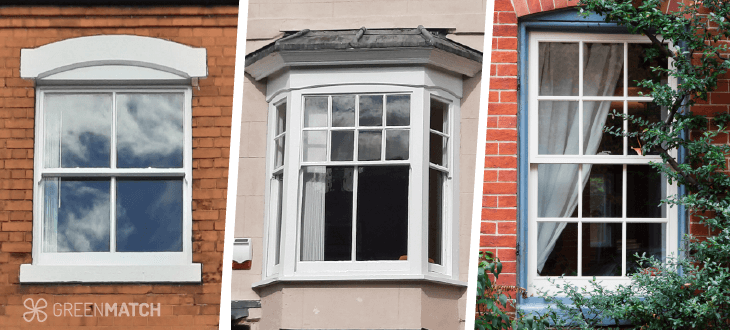 Georgian sash windows
Despite being the oldest of the designs mentioned here, Georgian sash windows remain commonly sought after today. They were first popularised in Georgian England. 
They are so popular in fact, that their image is usually what comes to mind when people refer to "sash windows". 
Windows of the time were becoming larger, but frames could not withstand the weight of a single glazing panel. The solution then became to create a grid pattern of several smaller panels, separated by the, now iconic, slim bars. 
Victorian sash windows
Later, in Victorian times, sash windows developed into a 2 grid across a single pane, but they retained the classic 2 vertical sliding sashes. 
This results in a simpler window design. These windows were the earliest to incorporate astragal bars, which are now commonly used across all sash windows. Astragal bars are installed on both sides of the sash and separate the panes of glass.
These bars are preferred nowadays since they add a more decorative touch to the windows, and enhance the strength of the window, which improves its overall security. 
Today, Victorian double-glazed sash windows are popular since they are easier to fit with double-glazing which brings down their overall cost. 
Edwardian sash windows
Edwardian sash windows can be seen as a combination of its two predecessors. The most recognisable Edwardian-style sash window features a fixed top sash with six grid panes, and a bottom sliding sash with two panes. 
Although this style could also refer to other grid patterns, as long as the top and the bottom sash are different. Another popular iteration is a single pane on the bottom sash. 
If you have a specific design in mind for your new double-glazed sash windows, then you may have to consult a few double-glazing companies to find out what selection they have. It's important to be selective about the company you choose in order to ensure you're choosing a quality installer and that you're receiving a fair deal. 
One tip that we recommend is to shop around most installers first. This way, you'll likely pay less for the delivery of parts and labour than if you were to choose a larger, nationwide supplier. 
To make the process of finding multiple installers far easier for you, why not leave it to the dedicated team at GreenMatch? We will always connect you with the installers in our network that are based closest to you, so you can be sure that you're receiving the fairest quotes, based on your region. 
To get started, click the button below, and fill out our quick and easy form. 
Quotes from local engineers
Payment by finance available
Save up to £170 per year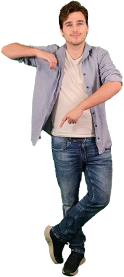 Optimise your home and save the planet
How much do vertical sliding sash windows cost?
Double-glazed sash windows costs are generally more expensive to buy and install than other popular window types. Compared to casement windows, you can expect to pay around 50% more for a double-glazed single casement window, and around 10% more than a tile and turn window. 
The reason for this is mostly because of the complexity of their design and the distinct prestige they bring to your entire home. Generally, based on our cost-estimates, new standard-sized double-glazed sash windows will cost between £300 – £1,600.
Below we've estimated the cost of sash windows in various different sizes.
Average costs of sash windows, per standard size 
Size of window (mm)
Average cost per window (supply only)
600 x 900mm
£240 – £1,485
900 x 1,200mm
£300 – £1,600
1,400 x 1,400mm
£345 – £1,860
As we've explained earlier in this guide, the material you choose to support your double-glazed sash window panels will have some significant bearing on the overall costs. Below, we've outlined the estimated costs you can expect for each type of material. 
Costs of sash windows, per material 
Size of window (mm)
Average cost per window (supply only)
uPVC
£240 – £1,240
Aluminium
£315 – £1,615
Wood
£360 – £1,860
You may also opt for triple glazing your sash window, in which case supply and installation costs will increase considerably, given the extra materials, and added benefits that come with a triple-glazed window. Generally, a triple-glazed uPVC sash window will likely cost you around 50% more than a standard double-glazed unit, as shown below. 
Sash window costs: double vs triple glazing
Double glazing
£240 – £1,860
Triple glazing
£335 – £2,605
Considering double glazing installation, the costs of replacing sash windows with double glazing will cost you considerably more than other window types because of the complexity that comes with replacing multiple small glass panels with thicker glass.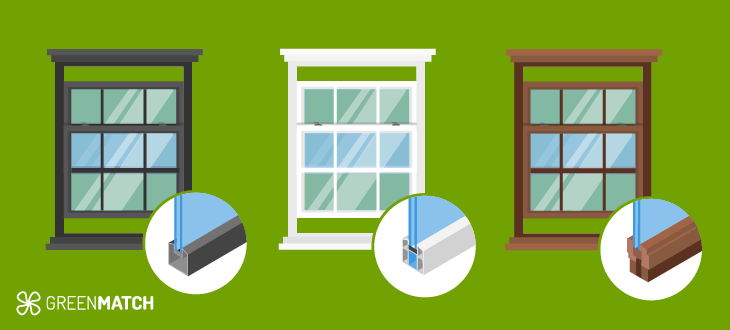 Get the best double glazed sash window deals
To ensure you get the best deal for your new double-glazed sash windows, then you should always compare quotes from multiple installers. By doing so, you can compare their quotes and make your choice based on who offers the best deal. 
With that being said, we don't recommend simply choosing an installer because they have the lowest possible rates. To ensure you're receiving a fair deal from a quality installer, then you should always:
Read reviews
Always check review platforms such as Trustpilot for customer reviews and testimonials. Positive reviews indicate that your installer is professional, and has lots of happy customers. 
Check credentials 
FENSA accreditation is a legal requirement following your installation. Always check that your installer is FENSA registered, or it will jeopardise the process of selling your house and could leave you with shoddily fitted windows. This information, along with other certifications, should be easily viewed on the installer's website. 
Lengthy warranty periods 
A long warranty period across their product range indicates that the installer has the utmost confidence in their products and installation services. It also gives you peace of mind that you're covered against any damage for most of the window's lifetime. Most warranties span up to 10 years, and some maybe even up to 20 years. 
As you can probably tell, finding the right installer for your new window installation is not always a simple undertaking. 
If you'd rather not spend countless hours searching and researching the best installers in your area, but don't want to risk putting your trust into an unreliable installer, then look no further than GreenMatch's free quotes service. We made this process much quicker by directly connecting you with professional installers who's quotes you can then compare.  
It's fast, easy and free! You are also under no obligation to accept any of the quotes you receive. Simple click the button below to begin.
Quotes from local engineers
Payment by finance available
Save up to £170 per year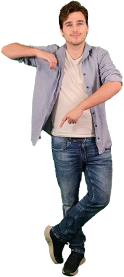 Optimise your home and save the planet
Frequently Asked Questions