Windows on Finance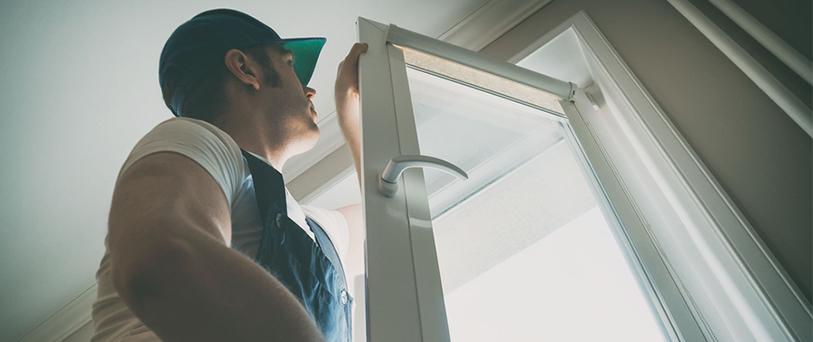 Paying for new windows on finance allows you to spread the cost over an agreed period of time. This could allow you to replace your windows with more efficient, stylish and secure models without having to make a single lump sum payment.
The length of time you have to make the payments and how much you'll need to pay each month will come down to the agreement with the installer. In this article, we'll give you an overview on what you need to know about windows on finance.
But before that – another way that we can help you save money and avoid overpaying is by comparing window quotes. Yet finding even a single quote is a stressful and tedious task when done alone. Researching installers may take up hours of your precious free time.
Thankfully, our team at GreenMatch can help you avoid this stress. Fill in our short form and we'll take it from there. We'll provide you with up to 4 free, non-binding quotes from qualified window installers near you. You can then easily compare the quotes and choose the best deal. Click the button below to begin.
Quotes from local engineers
Payment by finance available
Save up to £170 per year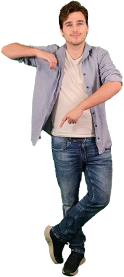 Optimise your home and save the planet
Windows on finance explained
Similar to how you might pay for a car, windows on finance allow you to pay for replacement windows with monthly payments. The terms of the agreement will determine the amount payable each month, the length of the contract and whether you will need to pay interest.
Benefits of paying for windows on finance
Choosing to pay for windows on finance can be beneficial for a number of reasons, including:
Spread the cost
Get your new windows installed sooner rather than later
Fixed monthly payments
Improve your credit score
Windows on finance example payment plans
Paying for windows on finance can take many forms, including but not limited to Interest Free Credit, Flexible Monthly Payments and Buy Now Pay Later arrangements. We've taken a closer look at each of these in a little more details, giving examples of how they may work.
Interest free credit
By paying half of the total cost of the replacement windows upfront, you could potentially pay the rest over 24-36 months without any interest.
Pay monthly over a period of 24 or 36 months
0% APR Representative
No interest
50% of the total cost will be payable upfront
May be subject to window replacement work of a certain value
Flexible
Flexible payments are a way to spread the cost over a lengthy period of time – sometimes up to 15 years. You will have to pay interest but as well as the set monthly payments can also contribute at any other time to lower the future monthly installments.
No deposit
APR Representative
Spread the cost over a number of years (often up to 15 years)
Length will depend on the total cost of the window replacement
Often possible to make additional payments to shorten the contract
Buy now pay later
A 'buy now pay later' approach would give you some breathing space between when the work is completed and you need to start making payments. For example, you may be given a 12 month grace period then monthly payments (including interest) would need to be made.
To be eligible, the work will likely have to come to a certain amount.
Don't need to make any payments for a certain period after the installation (12 months, for example)
Avoid paying interest if you pay for the full amount of the work before the monthly repayments begin
You may need to make monthly payments over a period of 10 years
All of the above windows on finance arrangements are examples and could differ depending on the company installing your replacement windows. Before agreeing to a windows on finance payment plan, always check through the terms and conditions.
Alternatively, you can pay upfront
Rather than paying for windows on finance, you may want to pay for your new windows upfront. Your installer will let you know their preferred payment method which could be cash, cheque, online bank transfer or by card.
Are any window grants available?
In July 2020, the UK government announced the Green Homes Grant. Through this scheme, you can receive a voucher of up to £5,000 (£10,000 for low income homes) to put towards the cost of making energy efficient improvements to your home.
Under the scheme, double glazing is listed as a secondary measure. This means that if you would like double glazing installed through the Green Homes Grant, you will first need to apply for a primary measure (insulation or renewable heating).
Other than the Green Homes Grant, there are very few schemes available and unless you're a pensioner, have a disability or are in receipt of certain benefits then it's unlikely that you'll be eligible. Some window grants include:
Home Repair Assistance Grant
Care & Repair
Housing Aid for Older People Scheme
Other than the above, you may be able to apply for a home improvement grant through your local authority. All local authorities will have their own set of requirements for eligibility so you'll need to contact them directly.
Find out more about Double Glazing Grants.
Compare quotes to save money on replacement windows
A surefire way to save money on the installation of new windows is to compare quotes.
Using GreenMatch, you can get free quotes from up to 4 window installation companies in your area. By comparing quotes from this many companies, you'll be in a position where you'll know that you're receiving a fair and competitive price.
You can ask each of the installers about payment options – including windows on finance. Click the button below to get your free, non-binding quotes now.
Quotes from local engineers
Payment by finance available
Save up to £170 per year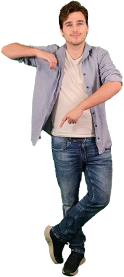 Optimise your home and save the planet