Replacement Windows: Everything You Need To Know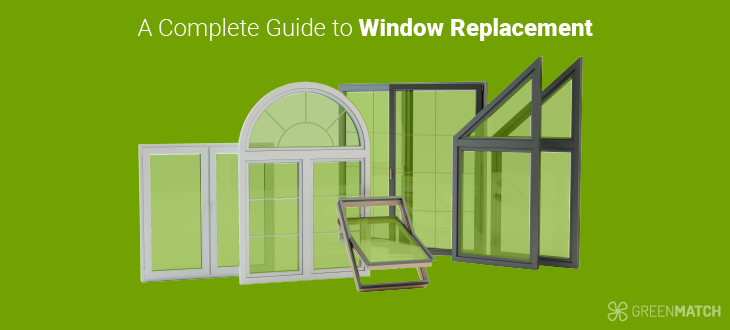 Are you tired of looking through outdated or damaged windows that no longer function properly? They may be draughty, worn, or simply unattractive. Whatever the reason, it's time to consider replacement windows. But where do you even start?
But before you jump headfirst into the world of replacement windows in the UK, there are some essential things you need to know. From finding the right replacement window installer to understanding the different types of windows available, this guide covers everything you need to know about window replacement.
With our expert guidance, you'll be equipped with the knowledge you need to confidently take on your windows replacement project and transform your home. So, get ready to say goodbye to those old windows and hello to a more efficient, stylish, and comfortable home. 
When it comes time to replace your old windows, consider using GreenMatch for up to 4 quotes from locally based installers. All of the installers in our wide network have been vetted by us and are FENSA qualified. 
Take advantage of our free service today and find the best deal for your new windows. No hidden fees and no obligation to accept any quotes you receive– just hassle-free window quotes from the best installers in your area. Don't wait- click the button below to get started.
Quotes from local engineers
Payment by finance available
Save up to £170 per year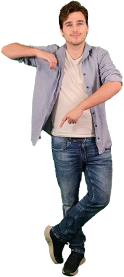 Optimise your home and save the planet
Should I consider window replacement? 
Windows can become worn out, damaged, or outdated over time, leading to many problems. If you're wondering whether you should consider window replacement, there are several compelling reasons to do so.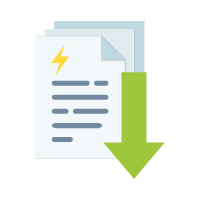 Improve energy efficiency 
One of the most common reasons to replace windows is to improve energy efficiency. Older windows may not provide adequate insulation. This causes heat to escape in the winter and energy bills to climb. It can cause your home to overheat in the summer. 
By upgrading to new, energy-efficient replacement windows, you can save money on your energy bills and enjoy a more comfortable living space year-round.
Improve your home appearance 
In addition to energy efficiency, replacement windows can also enhance the look and feel of your home. Suppose your current windows are outdated or damaged, they can detract from your home's curb appeal and make your interior spaces feel dark and dingy. 
Replacing your windows with modern, stylish options can enhance your home's aesthetic appeal and create a brighter, more inviting environment.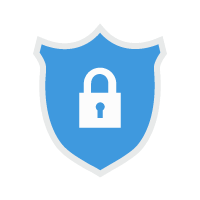 Improve home safety 
Outdated windows may not offer the necessary protection against potential intruders and may not meet current safety standards. 
Single glazing, for instance, is not secure against breakage compared to double glazing. Replacing the windows with double glazing, or double glazed safety glass, you improve your home's safety and safeguard from potential security risks.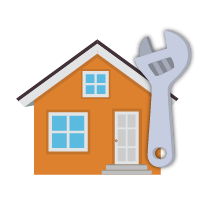 Improve home maintenance 
If your windows are damaged or not functioning properly, they may let in drafts, moisture, or pests. Replacing them can eliminate these issues and create a healthier, more comfortable living environment.
Is it worth replacing windows in an old house?
While replacing windows in an old house can be a significant investment, the potential savings from upgrading to double glazed windows can substantially save energy costs and carbon emissions.
For instance, you could save up to £195 per year by installing A-rated double glazing in a gas-heated, entirely single-glazed semi-detached property (Energy Savings Trust).
Besides the cost savings, upgrading to double-glazed windows can also make your home more comfortable by reducing drafts and noise pollution. 
At what age should windows be replaced?
Generally speaking, most windows have a lifespan of around 20-25 years. This can vary depending on characteristics such as the quality of the windows, the climate in your area, and how well they've been maintained over the years.
If your windows are around 15 – 20 years old, it's worth considering whether they may be due for replacement. At the same time, some older windows may still be in good condition.
Signs you should replace windows
How often should windows be replaced? Well, generally windows will last between 15-3 years. Of course, age isn't the only factor to consider when deciding whether to replace your home windows. 
Water damage or rotting around the window frames, cracked or broken glass, or difficulty opening and closing the windows are some other indicators that a replacement may be necessary.
Additionally, if your energy bills have become more and more expensive, it may be worth considering a more energy-efficient option.
Replacing single glazing with double glazing
Single glazing is less energy efficient than double glazing, which can lead to higher heating bills and less comfort in your home.
As mentioned above, replacing single glazing with double glazing is certainly worth it in terms of cost savings, even with the initial upfront investment. In one year, you could save up to £195 on your heating bills with A-rated double glazing. Or £235 a year with A++ rated double glazing (Energy Savings Trust).
Not only this, but double glazing in the place of single glazing will also improve the security of your home, and reduce outside noise from disturbing you. 
Double glazed windows
If your double glazed windows are more than 20 years old, consider replacement double glazed windows. 
If you notice condensation forming between the panes of your double glazed windows, this may be a sign that the seal has failed and it's time for a replacement. A failed seal can reduce the energy efficiency of your windows and allow moisture to enter your home.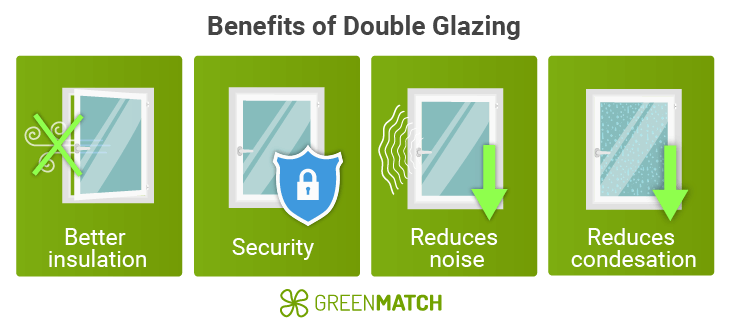 Secondary glazing
You may want to consider replacing secondary glazing if you notice condensation forming between the panes or if you feel cold drafts coming through the windows. This can indicate that the seal has failed and the unit is no longer effective.
In addition, if your secondary glazing is old or damaged, it may not provide adequate insulation, leading to increased energy bills. 
Triple glazed windows
Triple glazed windows are built to withstand natural wear and tear, and in some cases, they will last up to 35 years in some cases. 
However, suppose you notice any signs of damage or inefficiency, then it's worth considering a replacement to maintain the benefits of triple glazing.
Signs you need a new window frame
A damaged frame can reduce the energy efficiency of your windows and allow moisture and pests to enter your home. In this case, you should consider window frame replacement. 
uPVC or aluminium windows are highly durable against warping and physical damage. Wooden window frames are the most susceptible to warping or rotting. However, they can be re-varnished every 5-10 years to help prevent this. Well maintained timber windows can last up to 50 years. 
Dealing with ineffective windows can be daunting for many homeowners. The process of finding the best installer for the job, and making sure you're paying a reasonable price will take a lot of time and effort. Not great if you're in need of a sudden window replacement.
Don't let your inefficient windows run up your bills any longer! By using GreenMatch's free quotes service, all this extra time and effort will be eliminated, since we can match you with up to 4 suitable installers. You then have the power to choose the installer you'd like to work with by comparing their tailored installation quotes. 
It's simple, fast, and completely free! Get started today by clicking the link below. 
Quotes from local engineers
Payment by finance available
Save up to £170 per year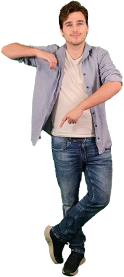 Optimise your home and save the planet
How much does replacing windows cost?
It's likely to cost between £4,000 to £7,000 to replace old windows with double glazed uPVC windows throughout an average 3 bedroom house.
The most significant window replacement cost is the upfront cost for the windows themselves. Any speciality glazing or any extra security features will add to the overall costs.
The table below outlines double-glazed window costs, depending on the window style, type of frame material you choose and the size of the window. 
Replacement window costs
Window Frame
600 x 900mm
900 x 1200mm
1400 x 1400mm
uPVC
£160 – £990
£200 – £1,065
£230 – £1,240
Aluminium
£210 – £1,290
£260 – £1,390
£300 – £1,615
Timber
£240 – £1,485
£300 – £1,600
£345 – £1,860
Please note that these price ranges are only estimates, based on our market research. The actual window supply and installation quotes may vary.
What is the cheapest way to replace windows? 
Looking for a cheap window replacement? One of the best ways to limit overall window replacement costs is to make sure your new windows are the same size as those they're replacing. This will require less parts and labour during installation, and will take far less time than if you were to get your windows re-sized. 
Similarly, you can opt for a simpler glazing replacement, if your existing window frames are in good condition. 
Get the best replacement window prices
Comparing quotes from different companies can help you find the best windows for replacement options while ensuring you get high-quality windows that meet your needs.
But the process of comparing quotes can be time-consuming and overwhelming, especially if you're not sure what to look for. 
That's where our service comes in. We make getting window quotes from multiple window replacement companies in your area easy, allowing you to compare prices and find the best deal without the hassle.
Not only does comparing quotes help you save money on replacement window prices, but it also allows you to find a company that fits your budget and provides the level of service you expect. With our service, you can rest assured that you're getting competitive prices from reputable companies that have been vetted and approved by our team.
So, if you're ready to get the best replacement window prices, click the button below and fill out our form. Don't miss out on the opportunity to upgrade your home with the best replacement windows at unbeatable prices!
Quotes from local engineers
Payment by finance available
Save up to £170 per year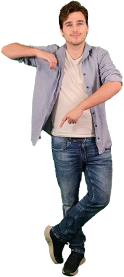 Optimise your home and save the planet
Frequently asked questions