Grey uPVC Windows: Compare Quotes and Save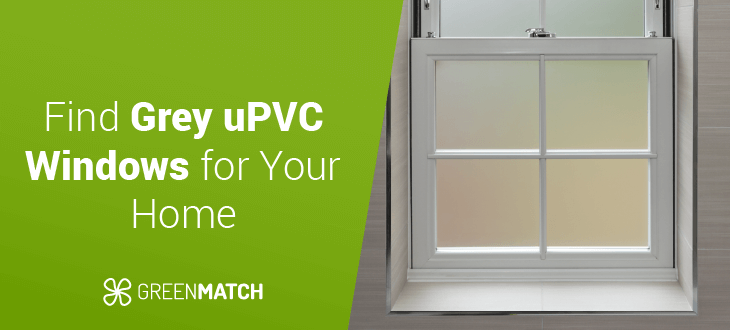 If you are a homeowner in the UK wanting to increase your property's value by improving its look and energy efficiency, you have just landed in the right place. Have you heard about the latest trend in window design? Grey uPVC windows have become increasingly popular due to their modern and sleek appearance, durability, and energy efficiency.
They come in a variety of shades, including anthracite grey uPVC windows and light grey uPVC windows, providing homeowners with options to match their home's exterior design. 
Not only are modern grey uPVC windows visually appealing, but they are also low maintenance and easy to clean, making them a practical choice. In the long run, their energy efficiency will also help reduce heating and cooling costs, making them a wise investment.
Given all these benefits, you might wonder about the cost of grey uPVC windows. Here comes the best part: while more expensive than white uPVC, grey uPVC windows are generally more affordable than other grey windows, such as grey wood windows or grey aluminium windows.
This is indeed good news if you want windows with a classic look that, otherwise, could exceed your budget. For example, grey uPVC windows with Georgian bars will cost you considerably less money than their wooden counterparts. However, always bear in mind that the final price will depend on several factors, including size and window style.
Are you ready to upgrade your home with modern grey uPVC windows? Then try GreenMatch's free quotes service. Our team of experts on domestic energy solutions will:
save you from the stress of spending hours searching for installers
send you up to 3 quotes from top-rated window suppliers near you
match you with providers who meet the highest quality and energy efficiency standards
It is the smartest choice. Get started by clicking the button below.
Quotes from local engineers
Payment by finance available
Save up to £170 per year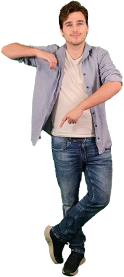 Optimise your home and save the planet
Why choose anthracite grey uPVC windows?
Can you get uPVC windows in grey? The answer is a resounding yes. Grey uPVC windows and doors are very popular, with anthracite grey being one of the most sought-after shades. But why choose anthracite grey uPVC windows for your home? Here are five compelling reasons:
Modern and sleek appearance
Anthracite grey uPVC windows offer a modern and sleek appearance that can instantly transform the look of your home.
Dark grey contrasts sharply against traditional brick or stone exteriors, creating an eye-catching and contemporary design. Having grey uPVC windows inside will also make any room in your home look astonishing.
Durability
uPVC is a robust and durable material resistant to weathering, corrosion, and rot. Anthracite grey uPVC windows are no exception. They provide long-lasting and low-maintenance solutions for homeowners who want to enhance the value of their property.
Energy efficiency
Anthracite grey uPVC windows are not just aesthetically pleasing; they are also energy-efficient. uPVC is an insulating material that helps to prevent heat loss and reduce energy bills.
Cost-effective
All uPVC windows are a cost-effective alternative to other materials such as wood or aluminium. They are generally more affordable than their counterparts while still providing similar levels of durability, energy efficiency, and aesthetic appeal.
Customisation options
Grey uPVC windows come in a range of different styles, sizes, and shapes, making it easy to find the perfect fit for your home. They can also be customised with different features, such as Georgian bars or decorative glass.
How much do grey windows cost?
The cost is always a consideration when shopping for new windows. Don't worry; we've got you covered. In this section, we will answer the question "How much do grey uPVC windows cost?". In short: the average cost of a grey uPVC window can range from £235 to £1,315.
It is worth noting that grey uPVC window frames are often more expensive than white ones. So, do grey uPVC windows cost more than white windows? Well, grey uPVC windows are more expensive than white ones, but they are generally more affordable than other materials, such as wood or aluminium.
However, the price difference between white and grey uPVC windows is not as stark as you imagine. The average grey uPVC windows price can be £50 to £100 higher than their white pairs.
Also, note that the cost of grey uPVC windows can vary depending on several factors, including the region you live in, the supplier, the size and style of the windows. This means that french windows made of uPVC and long uPVC windows can also be purchased in grey, but they will likely come at an extra cost.
How much are grey upvc windows?
Style
Size
Average Price
Grey uPVC casement window
900 x 1200mm
£625
Grey uPVC French window
1565 x 900mm
£925
Grey uPVC sash window
900 x 1200mm
£815
Grey uPVC tilt & turn window
900 x 1200mm
£775
Whatever your budget is, there are modern uPVC windows styles and designs to choose from. If you are unsure where to start looking, we can put you in touch with up to 4 top-rated suppliers in your area. At GreenMatch, we ensure the local companies we match you with provide the highest quality and energy efficiency standards.
Just click on the button below to get started.
Quotes from local engineers
Payment by finance available
Save up to £170 per year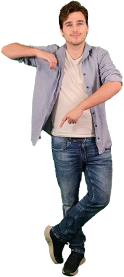 Optimise your home and save the planet
What other colours are available?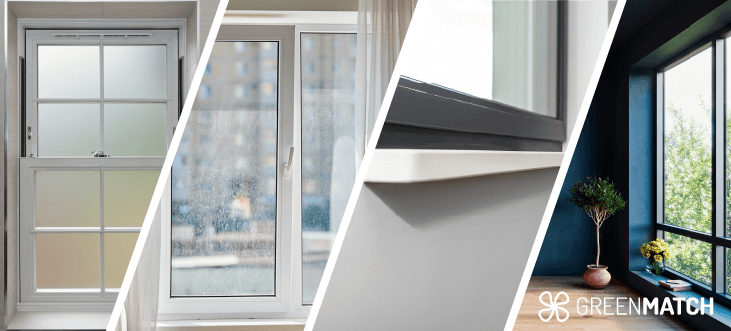 uPVC windows can be customised to suit the aesthetic preferences of the homeowner. One of the most popular customisation options is choosing a colour that matches the style of the property.
There are several colours available to choose from. One of the most popular is grey, with a wide range of shades. This means you have many window options, from light grey to dark grey uPVC windows.
Some of the most commonly used shades are:
olive grey
slate grey
anthracite grey
agate grey
pale grey
These are very popular due to their versatility and ability to complement a variety of architectural styles. For instance, olive grey uPVC windows have a subtle shade of grey with a greenish undertone. They offer a unique and stylish look that works well with both traditional and modern building designs.
Slate grey uPVC windows feature a darker shade of grey that offers a more dramatic and sophisticated look. These grey uPVC windows combine well with buildings that have a light-coloured or white render.
Anthracite grey uPVC windows are another popular choice for homeowners and designers. They offer a contemporary and sleek look that complements modern building designs. This shade of grey works well with both light and dark-coloured renders.
Agate grey uPVC windows are a lighter shade of grey that can add a touch of elegance to any property. And pale grey uPVC windows can match a variety of styles, but they often complement modern or contemporary designs with clean lines and minimalist aesthetics.
Apart from different shades of grey, other colour options are available for uPVC windows. Brown uPVC windows are a good choice for those wanting a warm and natural-looking colour. Cream-coloured uPVC windows add a classic look, and sage green uPVC windows will make your home look unique or stand out from the crowd.
Another option would be choosing different colours for the interior and exterior of the windows. You could, for instance, install dual-tone windows with grey outside and white facing the inside of your home. Grey uPVC windows with white inside can better match various home settings.
Get the best deal on grey uPVC windows
If you want to buy grey uPVC windows, it's important to research local window companies thoroughly. Take into account all the relevant factors that align with your preferences. To save money, consider comparing installation costs among different providers. Rates can vary significantly, allowing you to lower the total costs! 
At GreenMatch, we know that searching for local window companies can be tedious and time-consuming, especially when searching for "grey uPVC windows near me". However, we can help you in this regard. Our free quotes service is designed to provide assistance in finding top installers in your area, ensuring you get the best deal. This is how it works:
Quotes from local engineers
Payment by finance available
Save up to £170 per year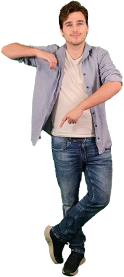 Optimise your home and save the planet
FAQ