Sash and casement windows are by far the most popular styles on the market. However, there are other types of windows, such as bay windows and tilt & turn windows. These are worth considering as they may better suit the size and aesthetics of your home, though it's important to keep in mind that not all companies offer these options.
Softwood vs. Hardwood Windows
So, you've probably come across the terms 'softwood' and 'hardwood', but what exactly do they mean? And which one is better?
Softwood comes from gymnosperm trees, which usually have needles and cones. Examples include Douglas fir, pine, and redwood. Hardwood, on the other hand, comes from angiosperm trees that are not monocots. These are trees that usually have broad leaves. Examples include mahogany, oak, and beech.
Both softwood and hardwood can be used for wooden double glazed windows. Although softwood tends to be more common due to a few reasons:
Softwood is easier to work with when manufacturing windows and doors. This is especially helpful when making wooden windows with intricate designs.
Softwood is more sustainable. This is because softwood trees grow more quickly and are less dense. Meaning the wood can dry out quicker, and less energy is needed to transport and process the wood. 
Softwood is generally cheaper. As mentioned above, this is because hardwood takes longer to grow, cut, and process.
On the other hand, there are some reasons why you might choose hardwood instead:
Some people consider its woodgrain to be more aesthetically pleasing.
Hardwood is more resilient than softwood. Both in terms of durability and fire resistance. Therefore, they are a better choice for windows that may be subject to heavy use or extreme weather conditions.
What Are the Advantages of Wooden Windows?
Wooden windows are an excellent choice for window replacements due to their given capacity to boost your home comfort and at the same time be environmentally friendly. Investing in double glazed wooden windows is therefore valuable for the following reasons:
1. Environmentally Friendly
Wooden windows are made from trees making them a natural building material that is sustainable and environmentally friendly. The thicker the double glazed wooden windows are, the stronger and more durable the structure will be, which also helps to increase thermal insulation.
Apart from thermal insulation, a good point to note is that wooden windows have a negative GWP (global warming potential) implying that over time they naturally decrease the amount of carbon dioxide released into the air. Thus double glazed wooden windows lower dependency on the power grid for heating or cooling thus raising energy efficiency.
2. Aesthetically Appealing
Wood is widely regarded to be the most aesthetically pleasing material when it comes to window manufacturing. In particular, it's known for being used in period properties, helping them keep their classic charm and maintaining their value. They can also help make modern homes feel more rustic and cosy, creating a relaxing ambience. 
3. Energy Efficiency
Wood is considered to be one of the best sources of thermal insulation. It is more energy-efficient than aluminium or vinyl. The amount of thickness on the wooden frame contributes significantly to the heating and acoustic value making wooden frames an excellent window replacement choice. The amount of cold air penetration is vastly impeded enhancing home comfort, especially in winter.
It's also possible to go a step further when it comes to energy efficiency by investing in triple glazed wooden windows. However, for certain homes double glazing may still be the right choice as some regions do not achieve the low temperatures where you would see the difference between the double and triple glazing. It's best to ask your installer if it's right for your home.
4. Long Life Expectancy
In comparison to other types of double glazed windows, wooden windows last longer and are more sustainable due to timber being a renewable material. Wooden windows are thus extremely durable and easy to repair. The cellulose and fibre contained in wooden windows allow them to remain pristine even under bad weather conditions.
This long life expectancy is only guaranteed if the wooden windows are properly and timely maintained. Compared to other types of windows such as uPVC and Aluminium ones, the optimal maintenance to the wooden windows can be as frequent as once a year. 
Unfortunately, one common disadvantage of wooden windows is that they're usually more expensive compared to other window types. The price of a wooden window can also range from roughly £240 – £1,860 depending on factors such as the type or brand. But don't worry! There is a simple solution to keeping these upfront costs as low as possible: comparing quotes.
By comparing quotes you ensure that you'll get the best value for your money. Through GreenMatch you can receive up to 4 quotes from local window installers and choose the best deal. Furthermore, it's completely free of charge and you're under no obligation to accept. Simply click the button below.
Quotes from local engineers
Payment by finance available
Save up to £170 per year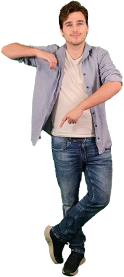 Optimise your home and save the planet
Are Wooden Windows Better than uPVC?
Double glazed wooden windows are a great alternative to uPVC windows, giving homeowners a competitive and effective option for optimal energy efficiency. Whilst both uPVC and timber frames have ample benefits as window replacements, there are differences that one should consider in making your choice of double glazed windows.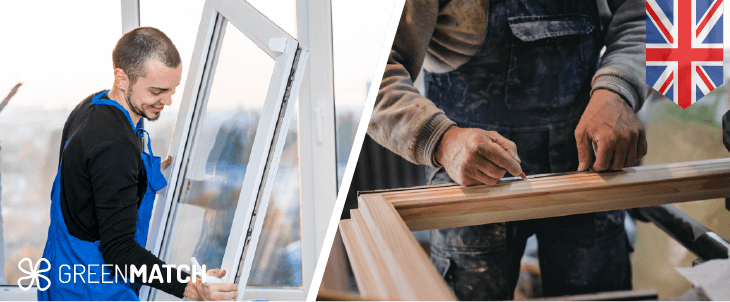 Here are some advantages wooden windows have over uPVC:
1. Higher Thermal Insulation
Both uPVC and wooden windows will retain heat loss, however, the latter has the advantage of being a natural insulator. This offers higher thermal insulation and energy efficiency which in turn adds home comfort and reduces monthly bills.
2. Green Choice
Timber is a renewable building material and releases less CO2 in the manufacturing process than uPVC. It's highly environmentally friendly as it can be recycled and is biodegradable. Thus in comparison to uPVC, wooden windows are more sustainable as a window replacement.
3. Longer Guarantee
Double glazed wooden windows have a longer warranty than uPVC windows. They have an average guarantee of 30 years, while uPVC windows usually have a 10-year guarantee. Also when it comes to damages, wooden windows are considered to be much easier to repair than uPVC.
4. Best Option for Traditional Homes
Wooden windows are timeless and are the best-suited window replacement for period properties. For ideal home comfort in traditionally looking houses, double glazed wooden windows will help to retain its classical features and maintain an authentic and elegant look.
However, uPVC windows also have some notable advantages over wooden windows:
Wooden Double Glazed Windows Prices
The question we're all wondering – are double glazed wooden windows expensive? Unfortunately, one of the main disadvantages of wooden double glazed windows is the price. As mentioned above, the initial cost is typically more expensive for wooden frames compared to uPVC. Although it is cheaper than aluminium.
With all this being said, if maintained properly they can actually be the most economic option in the long run.
Below is an estimate of different double glazed wooden window prices:
| Type of Wooden Window | Estimated Cost Per Window |
| --- | --- |
| Casement | £240- £1,240 |
| Sash | £360 – £1,860 |
| Tilt & Turn | £300 – £1,550 |
| Bay (3 panels) | £1,785 – £2,700 |
It's important to note that the above numbers are approximate and simply to give you a rough idea of how the different types compare to each other. When it comes to the actual price, it will depend on a few factors:
Type of wood: Hardwood is typically more expensive than softwood.
Size: as the size of the window goes up, so does the cost.
Installation Costs: This will vary depending on your location, the size of the window, whether it's being installed on the ground floor or not, and whether there is any structural damage that needs to be addressed.
Therefore, it's important to compare quotes that are customised to your specific needs — because if you don't this could potentially lead to wasting thousands of pounds on unsuitable windows. If you're interested in receiving tailor-made quotes, click on the button below to fill in a short form and receive free quotes from local window suppliers.
Quotes from local engineers
Payment by finance available
Save up to £170 per year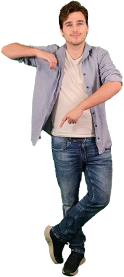 Optimise your home and save the planet
Find the Best Wooden Double Glazed Windows in the UK
Finding wooden window manufacturers in the UK is not as easy as finding companies that supply uPVC windows. However, there are some well-known home improvement brands that sell wooden windows, as well as smaller businesses that specialise in woodwork. Below are some of our top picks based on their experience and expertise (the ratings are taken from Trustpilot May 2022):
Anglian Home Improvements

Anglian is one of the biggest double glazing companies in the UK. They were established in 1966 and are known for their exceptional quality and competitive prices. They have both hardwood and softwood options for you to choose from.
What's more, their frames are sustainably sourced and A-rated for energy efficiency. They also provide a 30-year guarantee against rot and fungal attacks for all their wooden windows, giving you peace of mind.
Everest

Everest is another well-known company throughout the UK that has been in business since 1965. Like Anglian, they also provide A-rated windows and a 30-year guarantee against rot and fungus.
Their traditional wooden frames are made from FSC (Forest Stewardship Council) certified sustainable wood. On top of that, they also provide a wide range of stain and paint finishes so that you can achieve the exact look you want for your home.
Mumford & Wood Ltd
Mumford & Wood have been around since 1954 and was actually the first British manufacturer to install an automated window construction line. So, when it comes to wooden windows they know their stuff.
They pride themselves on their craftsmanship and make sure to deliver high-quality long-lasting products. All of their products are manufactured in their factory in Tiptree so that they can ensure sustainability ethos and state-of-the-art technology. They even offer tours of their factory if you're curious to see what goes on behind the scenes.
When searching for installers to fit new wooden windows for your home, it's important to compare their rates as well as their reviews. However, finding multiple wooden window installers and contacting them one by one can be tedious and stressful, taking up hours of your time. Thankfully, GreenMatch can help take this task off your plate!
At GreenMatch we have a wide network of vetted UK window installers. We can connect you with up to 4 trusted installers near you, whose quotes you can then compare. This means you can objectively choose the best deal and don't have to worry about being ripped off. Click the button below to get your free, non-binding window quotes now.
Quotes from local engineers
Payment by finance available
Save up to £170 per year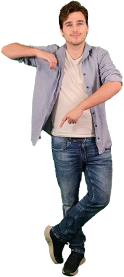 Optimise your home and save the planet