Timber Window Manufacturers: Who's Best?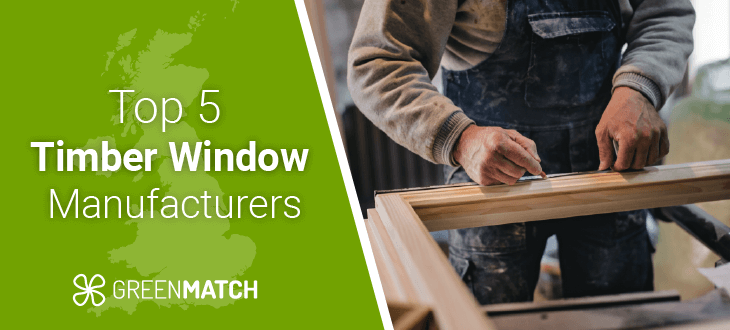 There are a lot of options when it comes to finding the best timber window manufacturers in the UK. If you're looking for the best wooden window manufacturers for your home then it can be overwhelming with so many potential companies to choose from. It's also important to know exactly what to look out for between these companies- be it certifications, guarantees on their products, or affordable price points. 
We've considered these factors and more to bring you a list of 5 of the top timber window manufacturers operating nationwide in the UK today. We've outlined what makes them special against their competition, the timber window products they manufacture, as well as the warranties and guarantees they offer. 
Whether you're in the market for  timber cottage windows or timber sliding sash window manufacturers, this list provides valuable tips that can help you find the best timber window company for your needs. 
While these companies are highly reputable options, we always recommend that you start your search within your local area. Having your new windows produced and supplied locally is a sure way of receiving a good deal since you can take advantage of the best local rates. 
To help you with this, our dedicated team at GreenMatch can put you in touch with up to 4 of the top-rated timber window installer companies in your area. With up to 4 options, you have the opportunity to compare quotes and go with the most competitive offer. 
Our service is free and you are under no obligation to accept any of the quotes you receive. Click the button below to get started.
Quotes from local engineers
Payment by finance available
Save up to £170 per year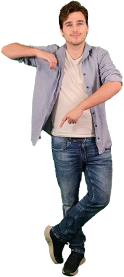 Optimise your home and save the planet
Who makes timber windows in the UK?
As we'll demonstrate throughout this list, when it comes to finding the best timber window manufacturers, we considered various factors that assured us of their quality and reliability. Below, we've listed some of these indicators.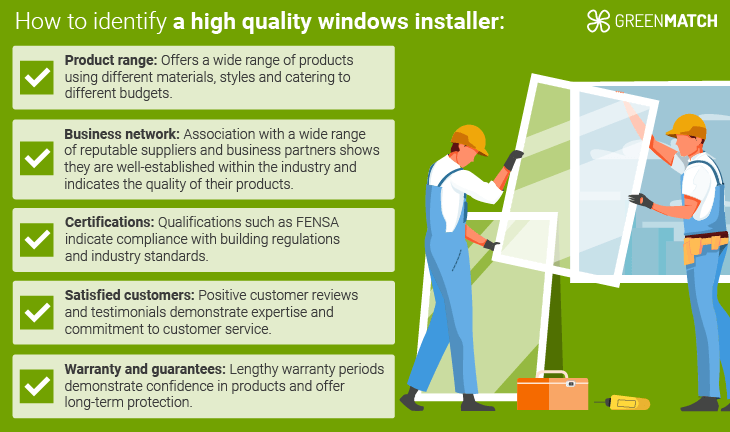 With that being said, 5 of the top timber window manufacturers that we identified that operate nationwide are: 
If it's uPVC windows you're looking for, then check out our uPVC Windows Manufacturers page.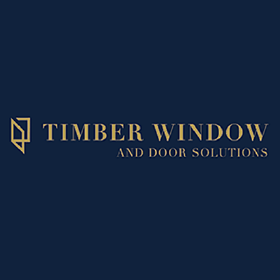 Timber Window and Door Solutions
Timber Window & Door Solutions is a reputable manufacturer and supplier of high-quality Accoya timber windows and doors. The company is based in Scotland, but delivers nationwide. Timber Window & Doors was established to address the prevalence of subpar materials on the market by providing high-quality timber windows using state-of-the-art solutions.
One of the reasons to choose Timber Window & Door Solutions is it has access to exclusive new timbers, such as the high-quality Accoya timber, and various Scandinavian stains and paints which complement the existing knowledge and experience.
Sustainability is a key focus for Timber Window & Door Solutions since the company ensures that its materials are certified to be sourced from sustainably managed forests. 
"Quality Service, & Excellent Work!"

Timber Window & Door Solutions, customer testimonial
Timber Window & Door Solutions offer a wide range of wooden window products:
Vertical Sliding Sash & Case Windows |  Wooden Casement Windows | Side Hung Casement Windows | Projecting Top Hung Casement Windows | Tilt And Turn Windows | Accoya Timber Windows
Timber Window & Doors offer products in any of the 200+ colours from the European colour matching system.
Windows from Timber Window & Door Solutions tested to perform well in the UK climate. Its windows come double or triple-glazed, they also are made to comply with listed building regulations as well standard regulations. 
Some design features from across its window products include:
Comb jointed sashes for improved strength 
Shaped sash horns for customisation 
Heavy-duty ball race rollers 
Pre-tensioned nylon cord with a high-weight capacity
Draft sealed for improved efficiency 
Child safety features 
Concealed gaskets
Timber Window and Doors also stands out for warranty options, offering "some of the best warranties on the market", according to its website. 
30 years warranty against rot and fungal decay of the timber
15 years warranty against failure of the glazing units
15 years warranty against flaking and cracking of the paint
13 years warranty against manufacturing defects
12 years warranty against failure in the operation of the ironmongery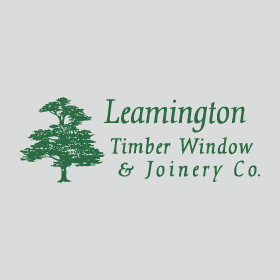 Leamington Timber Window & Joinery Co
Leamington Timber Window & Joinery Co supply and manufacture timber window products across the UK. This company produces premium quality timber windows and doors to 'Secured by Design' specification, and a range of timbers to choose from, all sourced from FSC and PEFC-certified suppliers. 
Leamington offers precision engineering and fast turnaround times using state-of-the-art equipment and machinery, including a CNC window line for exact measurements. Its in-house paint shop and enhanced finishing systems let them offer the most bespoke designs. 
Leamington is also certified with FENSA and the British Woodworking Federation, and is experienced in heritage and listed building window and door replacement. 
Their range of timber windows products includes:
Casement Windows | Heritage Windows | Bay Windows | Storm Windows
Sash Windows | French Doors
Some design features you can expect from their products include:
Offers a storm-proof range 
All products achieve certified U-values
Latest locking mechanism technology
Lead and cord counterbalances on single and double hung sash windows 
Selection of sash lifts and fasteners in a selection of classic finishes
Leamington offers a range of glazing options across its products. With their in-house paint and finishing shop, customers can choose from a variety of stains, BS and RAL colours.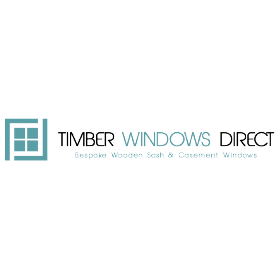 Leamington also offers a 15-year guarantee on durability on all frames.
Timber Windows Direct
If you're looking for cheap wooden windows online, Timber Windows Direct, established in 2014, manufactures high-quality and affordable timber windows. Knowing that double-glazed wooden windows add style to any home, Timber Windows Direct's prices make it a more affordable option for their customers across the UK.
It supplies to trade partners as well as individual customers, boasting very competitively priced products, with all of their timber windows starting from £395 + VAT or £549 + VAT.
Timber Windows Direct engineers its hardwood by glueing together pieces of hardwood with opposing grain directions to form a solid, strengthened product. This ensures stability and reduced maintenance compared to solid hardwoods. With reduced wood movement, the need for paint or finish to flex is minimised, resulting in longer intervals between window refinishing and maintenance.
Timber Windows Direct can accommodate any type of timber window, from standard replacements to bespoke designs based on hand-drawn sketches and its skilled craftsmen manufacture windows to the highest specifications.
Timber Windows Direct timber windows product line includes: 
Sash Windows on weights | Sash windows on springs | Flush Casement Windows | Bespoke windows
Some of their windows' design features include: 
Energy saving "Thermofloat" glass 
Warm edge spacers technology
Decorative vertical astragal bars, and horns
Full draught sealed windows 
Timber Windows Direct's windows can be fully finished in any classic RAL colour of your choice, allowing you to customise the appearance to suit your style and preferences. Its painting process involves four stages, including wood preservation, staining, interlayer top, and final coat, ensuring a high-quality and durable finish that protects against the elements while enhancing the natural beauty of the timber.
30 years guarantee against insect and fungal infection
10 years guarantee for sealed units
10 years guarantee for hardware
10 years guarantee for Workmanship
12 years guarantee for paint finishes
Up to 6 years guarantee for stain finishes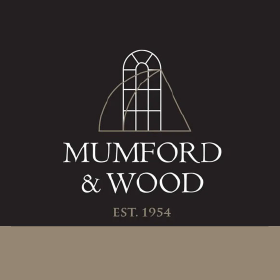 Mumford & Wood
Mumford & Wood, established in 1954, has earned a renowned reputation among homeowners and is very much at the forefront of the UK's timber windows and doors industry.  You can even book a tour to visit their manufacturing facility, which spans over 3,000 m². 
Its flagship Conservation range included the industry's first fully factory-finished double-glazed sash window and a system for recreating Georgian glazing bar styles. Mumford & Wood also offers a Classic collection of made-to-order timber windows and doors featuring a true glazing bar and slim panel system. Additionally, their Heritage range offers single-glazed products for historic and prestigious buildings, or those in conservation areas.
Mumford & Wood is committed to implementing state-of-the-art machinery, including the Weinig Opticut Crosscut machine, which removes knots in wood along with pioneering scribing and notching machines. It also offers wooden flush casement windows, where the frames closes "flush" with the frame.
Here is a list of window types available from Mumford & Wood:
Box Sash Windows | Spring Sash Windows | Casement Windows | French Doors 
Some design features across their windows include: 
Standard 1.3 U-Value 
Standard acoustic levels of 42dB Rw
Customisable ironmongery options
Increased safety with child restrictor
Choice of 12 unique profiles 
Mumford & Wood offer their products in a standard white colour, but customers also have the option to choose from the RAL Classic swatch for custom colours. They also provide a colour matching service, a 'dual finish' where different colours can be chosen for the internal and external frames or a 'mixed finish' for contrasting frames and sashes. Products can also be finished with a pigmented stain in various shades to suit specific requirements.
Standard glass specification is 24mm double-glazed toughened units. However, Mumford also has options for alternative glass specifications such as acoustics, laminates, and solar options. 
10 years warranty for three coats of opaque finish

10 years warranty for ironmongery and seals, hinges and handles 

10 years warranty on sash spring balances

10 years guarantee on double glazed units and glass

30 years guarantee on wooden frames and sashes 
George Barnsdale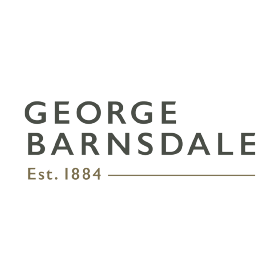 First established in 1884, George Barnsdale has a long-standing commitment to quality, and over the years, its manufacturing process has evolved significantly. 
It now boasts one of the most advanced timber window and door factories in the UK, designed to allow for high levels of customisation throughout the manufacturing process. To push the boundaries of product design and performance, the company has also invested in a Research & Development Test Centre, showcasing its dedication to product testing.
They offer three timber window and door ranges – Traditional, Historic, and Contemporary – with a variety of window designs to choose from. To ensure a perfect fit with each customer's home, all of their timber windows are highly customisable, with options for glazing, paint, stain, and window furniture.
Using only premium materials and an advanced coating system, its timber windows are designed to continue looking good with minimal maintenance year after year. 
Their timber window product line includes:
Bay Windows | Yorkshire Sash Windows | Tilt & Turn Windows | Sliding Sash Windows | 
Pivot Windows | Casement Windows
Some of the design features you can expect from George Barnsdale windows include: 
Weather rating tested to exposure category 2000
Tested for enhanced acoustic performance
Hinges fitted to allow easy cleaning from the inside.
Wide choice of profiles
Sash windows feature an innovative track system for smooth operation
George Barnsdale windows can come as double or triple-glazed units. For enhanced security, they also offer security laminated glass.
10 years guarantee against paint coating system failure

7 years guarantee against stain coating failure

30 years guarantee against preservative failure

10 years guarantee for all drained and vented glazing units

10 years guarantee for all window and door hardware

10 years guarantee against failure of weather seals
Why use local manufacturers of wooden windows?
When looking for the best timber windows manufacturers, we always recommend that you start your search locally. By finding the best local companies, you can take advantage of a whole list of benefits: 
Here are the benefits of choosing to work with a local window installation company in a list format:
Support local business: Keeping money in the community and contributing to job creation and the local economy.
Cheaper installer rates: Lower overhead costs for local companies often result in more competitive prices.
Efficient service: Quick response times to inquiries and faster delivery times due to operating on a smaller scale and being based closer to the customer.
Customer care: Greater emphasis on personalised service and building long-term relationships with customers due to being community-oriented.
To simplify the process of getting the best local quotes, GreenMatch offers a free and exclusive quotes service. You can receive up to 4 top-rated local quotes to compare and make an informed decision on which timber window companies to go for in your area.
All you need to do is fill out our quote request form, providing basic information about your project requirements and preferences. We will then match you with the most suitable local companies.
To find the best installers for your new windows project, simply click on the button below.
Quotes from local engineers
Payment by finance available
Save up to £170 per year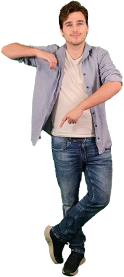 Optimise your home and save the planet
How to find local wood window manufacturers
Conducting your own search, company by company, to find the best wooden window costs from the best manufacturers in the UK can take some time. This process would usually involve thorough research into a company's background to ensure they are reliable and worth your time and money. All this before you even enquire for a quote from them. 
The company you choose to install your timber windows will also have some considerable bearing on total window prices in the UK. Installation rates vary according to the size of the company. The quality of its products and services, and its location (relative to yours). Therefore, you should always compare quotes from multiple companies before committing to one and agreeing to let them install your new windows. 
Rather than spend all these hours on finding the right company, save yourself the extra time and effort by letting GreenMatch do work for you. In a few short steps, you can receive up to 4 free, non-binding quotes from fully qualified installers in your area. Click the button below to get started.
Quotes from local engineers
Payment by finance available
Save up to £170 per year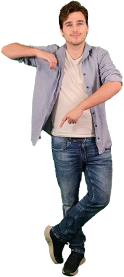 Optimise your home and save the planet
Frequently asked questions