Cheap Wooden Windows Online: Find Deals Near You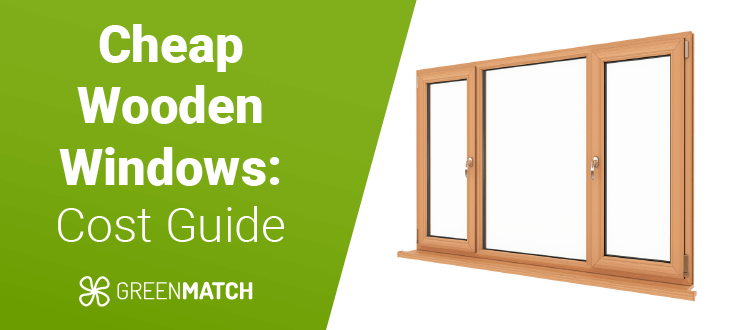 New wooden windows often come with a substantial upfront cost. However, those looking for cheap wooden windows online can browse various suppliers offering quality wooden windows at a more affordable price range. Typically, prices for cheaper wooden windows fall between £660 to £1,200 for standard-sized casement windows, not including installation. 
This guide can help you identify the most budget-friendly double glazed wooden window prices in the UK today, based on your desired style and window dimensions. 
Despite their higher initial expense compared to alternative materials, the enduring value of wooden windows justifies the investment. With proper upkeep, wood can remain in good condition for beyond 50 years—surpassing the lifespan of many other materials. In this guide, we've also outlined more economical alternatives to wood.
You can further reduce expenses by comparing multiple online installation quotes and opting for the most competitive offer. To find suitable installers within your vicinity, thorough research into various companies' professional backgrounds and qualifications is necessary.
Locating the right companies could demand several hours and the quote collection process might extend over a few days. To make this easier and faster for you, use GreenMatch's free quotes service. It's simple: you fill in the form, and then we'll connect you with up to 4 of the most suitable wooden window installers in your area.
It's 100% free of charge and you're under no obligation to accept any of the quotes you receive. To get started, click the link below. 
Quotes from local engineers
Payment by finance available
Save up to £170 per year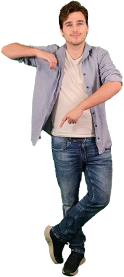 Optimise your home and save the planet
Cheap wooden window prices
Cheap wooden window prices in the UK tend to range from £450 – £1,350 for casement windows across all standard sizes. The table below breaks down this price range according to the window size. 
Timber window prices
Size of Window (mm)
Price per Timber Casement Window 
600 x 900
£450 – £850
900 x 1200
£660 – £1,200
1200 x 1200
£750 – £1,350
Keep in mind that the prices provided in the table above, and throughout this page, are ball-park estimates based on our extensive market research. 
While you may discover even cheaper prices it's good to assess the quality of the product. You can do this by looking into the background of the supplier you're buying from, checking customer reviews, or seeing if their products are industry-endorsed. Another key indicator is the length of the warranty period. Standard wooden window warranties and guarantees last as long as 10 years and over. 
You may also qualify for a windows grant for free glazing replacement which can massively help reduce overall costs. 
Hardwood vs softwood: Which is cheaper?
When shopping for cheap wooden window frames in the UK, you'll soon discover that there's a clear difference in price between softwood and hardwood windows. Your preference will therefore dictate the price range that you can expect your new windows to fall within. 
Below we've outlined the most affordable prices for softwood and hardwood windows available, excluding installation costs. 
Timber window prices
Size of Window (mm)
Price per Timber Softwood Casement Window
Price per Timber Hardwood Casement Window
600 x 900
£450 – £550
£750 – £850
900 x 1200
£660 – £760
£1,100 – £1,200
1200 x 1200
£750 – £850
£1,250 – £1,350
Hardwood windows are typically made from deciduous wood like oak and mahogany, whereas softwood originates from coniferous trees like pine and fir. Both options offer a timeless, rich appeal to your home. 
As you can see in the table above, hardwood windows are considerably more expensive than softwood since they take longer to grow, cut and process. It's also a denser material with greater durability. Softwood windows grow faster and are more easily sourced. 
Softwood is also a more environmentally-friendly material since softwoods are more easily replenished than hardwoods, which will take a considerably longer time to grow. 
Both options can last upwards of 50 years, although it will depend on the type and quality of softwood you choose. 
Choosing the right company can take hours, if not days, of careful research. Not great for those in need of an urgent replacement. With GreenMatch, you can get up to 4 quotes within 48 hours- saving you all this additional time and effort and getting you straight to the part where you're comparing quotes from the most suitable installers in your area. 
All of the installers in our network are FENSA-accredited and carefully vetted by us. We will only connect you with the installers based closest to you since locally based companies will charge far less than those that operate nationwide. 
It's free, fast, and you're under no obligation to accept any of the quotes you receive. Get started today by clicking the button below. 
Quotes from local engineers
Payment by finance available
Save up to £170 per year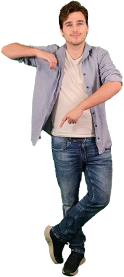 Optimise your home and save the planet
How cheap are different wooden window styles?
The type of wooden window you select significantly impacts the total cost. Although casement windows are usually less expensive than other styles, if you have a specific style preference, you can still find comparatively affordable options.
The table below shows typical costs for cheap wooden windows in the UK according to the style of window you choose.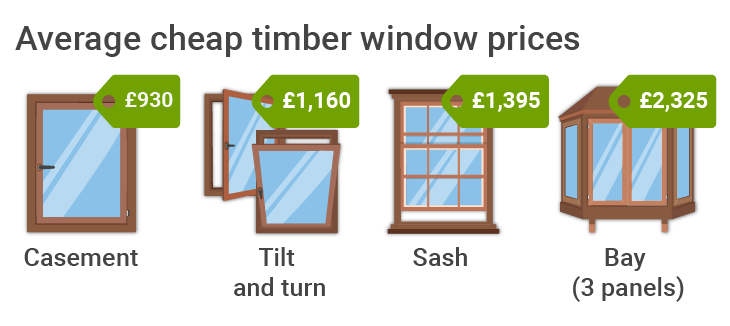 Casement windows
The most budget-friendly wooden casement windows in the UK range from £660 to £1,200. Casement windows, hinged on the side, offer an economical option in both single and double units.
Tilt and turn windows
Tilt and turn windows are a versatile and highly popular window option. Low prices tend to start around £825 and extend up to £1,500. These windows open fully from the side or tilt from the top, allowing easy cleaning, continuous ventilation, and enhanced security.
Sash windows
The most affordable traditional sash windows are available at prices starting from approximately £990 and going up to £1,800. Often found in period properties, classic sash windows consist of two vertically sliding panes within a single unit.
Bay windows
Bay windows can transform your home from the outside and the inside. They typically feature 3 panels at the most accessible prices of £1,650 to £3,000. These windows comprise of three windows projecting from your side of the building, creating a protruding curved-shape structure. From the inside, bay windows create a cosy seating or storage area.
Are cheap wooden windows the right choice for you?
While it is possible to land a good wooden window deal, those looking for the most budget-friendly options should probably consider a cheaper material such as uPVC. In fact, of all the most popular window frame materials available in the UK, timber windows tend to be the most expensive. 
Take a look at these standard casement window prices below. 
Window prices 
Window Frame
Typical price
uPVC
£400 – £600
Aluminium
£650 – £800
Timber
£1,200 – £1,400
The window prices provided throughout this page are for double glazed wooden windows. Triple glazed wooden windows tend to cost up to 30% more than double glazing. 
Wooden windows maintenance
Wooden windows necessitate regular upkeep compared to uPVC or aluminium alternatives. Revarnishing is required every 1-2 years, or repainting every 5-10 years. High-quality paint can cost up to £200. Without proper maintenance, wood windows can rot or warp, negatively affecting thermal performance, security, and longevity.
In contrast, other materials demand minimal maintenance. Therefore, over time, opting for a different material might prove more cost-effective.
While wooden windows require diligent upkeep, their enduring value in terms of insulation and aesthetics makes them a worthy investment. However, for those prioritising budget options, exploring alternative materials might be a more cost-effective route.
For individuals whose budget might not accommodate even inexpensive wooden windows but they want to maintain the aesthetic of wood, an alternative to consider is uPVC windows with a woodgrain finish. This option offers the charming appearance of wooden windows at a fraction of the cost, allowing you to enjoy the visual appeal you desire without exceeding your budget.
Cheap wooden window installation: Find the best deals near you
One of the best ways you can save on new wooden windows is by getting a good deal for installation. Installation rates vary from installer to installer and will often depend on your location, the number of windows you'd like to install, and the company's labour rates. 
To make sure you've found a nice deal from a trustworthy installer, it's worth taking some time to research the installers in your area and request quotes from the most credible options that offer what you're looking for.
This could take you several hours of research, and even longer before you've got quotes in your hands ready to compare. Alternatively, why not save yourself the hassle and extra time, by getting up to 4 exclusive quotes from GreenMatch?  
We will only connect you with the most suitable installers based in your local area. All of our quotes come free and with no obligation. 
To choose between tailored, professional quotes in your area, click the button below. 
Quotes from local engineers
Payment by finance available
Save up to £170 per year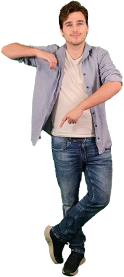 Optimise your home and save the planet
Frequently asked questions