Why Choose an Oil Fired Combi Boiler?
Oil fired combi boilers offer a cost-efficient means of heating your home. Oil fired and electric combi boilers, are types of combi boilers that are great alternatives to gas heating – particularly for the estimated 4 million houses that do not have access to the gas network.
With oil fired combi boilers you can keep fuel stored near your property and top up the unit according to your needs. Modern oil-fired combi boilers can be up to 95% energy-efficient, and there are many 'A' rated models on the market, in addition to other types of boilers.
If you're considering the installation of a boiler, GreenMatch provides you with up to 3 free of charge and no-obligation quotes from our network of trusted suppliers that will allow you to compare boiler systems, so that you can find the most suitable for you. Get started by easily clicking the form below:
Quotes from local engineers
Payment by finance available
Save up to £1040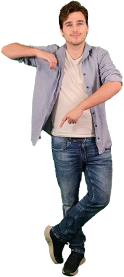 Optimise your home and save the planet
How Does an Oil Fired Combi Boiler Work?
An oil combination boiler system works in a similar way to its gas-powered alternative, using an oil-fired boiler to heat water, which supplies the central heating via radiators and hot water through the taps in your household.
The main distinction between the two is that the oil fired boiler requires a constant oil supply, delivered and stored in a tank. The hot water provided by an oil fired combi boiler is instant, as the system is connected to the water mains supply.
Pros and Cons of Oil Fired Combi Boilers
The popularity of oil-fired combi boilers is expected to rise in the UK since they have numerous advantages over other types of heating systems.
Advantages
Oil fired combi boilers are exceptionally energy-efficient and save a lot of fuel by heating up water on demand.
The running cost of combi boilers (including oil fired) is considerably lower than with other types of boilers.
Oil is a more efficient fuel than gas, so it gives a good return on every unit of energy.
Typically, a new oil-fired boiler will have an efficiency of 92-95%, compared to 60-70% in the case of older systems.
Disadvantages
It is fair to say that oil-fired combi boilers are slightly slower to provide hot water than gas combi boilers, thus more suitable for smaller properties
Similarly to the price of gas, oil price continues to steadily rise.
A household combi oil boiler requires periodic maintenance in order to guarantee its safety since a problem in any oil boiler can be dangerous.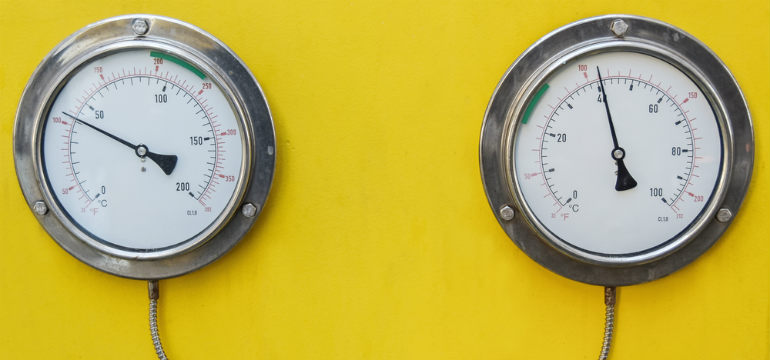 Oil Fired Combi Boiler Prices
Oil combination boilers prices normally vary from £999 to £2,800, even though the cost of a new boiler depends on various factors, such as:
attributes and size of the oil fired boiler
the efficiency rate of the boiler
quality, environmental standards & compliance that the boiler has
In the boiler system, the oil combination boiler itself is the less expensive feature and some funding can be provided by the government if you qualify.
The price of a new boiler system includes the cost of features, pipes, call-out fees, maintenance charges and insurance. The cost of standard oil combi boiler models according to various combi boiler brands and retailers is provided in the following list of figures:
Cost of Oil Fired Combi Boilers

| Boiler Brand | Price (£) |
| --- | --- |
| Eurocal | £1,350 – £1,900 |
| Warmflow | £1,699 – £1,949 |
| Grant Vortex | £1,799 – £1,999 |
| Firebird | £1,849 – £2,149 |
| Worcester Greenstar | £1,999 – £2,299 |
There is an additional expenditure on supplying your oil central heating boiler regularly with oil. Almost all UK oil fired heating systems use 28-sec oil, which is sometimes known as kerosene. This fuel burns cleaner than heavier oil products such as gas oil, which is also known as 35-sec heating oil.
The annual domestic oil demand is approximately between 600 and 1,750 litres. Oil can be bought separately, costing around £220-280 for 500 litres or can be purchased as a part of the service program, which is included in the boiler system maintenance.
Oil boilers are great alternative heating systems to heat pumps, or biomass boilers for example, as they have lower initial costs. However, in the case of biomass boilers, special grants are available. 
Are Oil Fired Combi Boilers Good for the Environment?
A modern, high-efficiency oil-fired boiler presents an environmentally conscious alternative, especially for houses that are not connected to the gas main. As with all types of heating systems, regular maintenance will help the boiler burn more efficiently. Also, during the warmer summer and autumn months, most oil boilers work well with solar water heating, which can provide most of your domestic hot water in the daylight hours.
Find the Best Suppliers for Your Home
It is important to find the best oil fired combi boiler supplier for your home, as every household will have different energy needs. It is always advised to compare quotes from different installers to ensure you get the best deal.
If you are interested in investing in an oil-fired combi boiler for your home, then GreenMatch can help you! Get started by clicking the form below and you will receive up to 3 quotes from suppliers near you, to help you compare the best deals. This service is completely free and non-binding.
Quotes from local engineers
Payment by finance available
Save up to £1040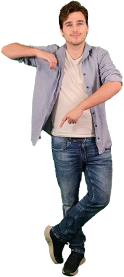 Optimise your home and save the planet