Boiler Replacement Quotes
The total costs of replacing your boiler will depend greatly on your current boiler. That's because boiler replacement quotes are largely based on the time and complexity of the installation, including the removal of the pre-existing heating system, and whether you're moving your boiler to a new location. 
Gas boilers
Gas boilers come as either combi, system, or regular models. To limit total costs as much as possible, you should replace your old boiler with a new one of the same type as this will require fewer parts and labour overall. 
For example, replacing a combi boiler with a new combi boiler does not require your gas pipework to be re-sized or removed, and does not require any external units to be installed. 
Therefore, you can be sure you're not overpaying for extra parts and labour that would come with replacing a combi boiler with a different type. 
You can also check out GreenMatch's 'How Much Are Combi Boilers' page to compare their prices.
Electric boilers 
Replacing a gas boiler with an electric boiler will add to the total time and complexity of the installation process. However, a new electric boiler will run at nearly 100% efficiency and massively reduces your home's overall carbon footprint. 
To find out what is the best electric boiler to buy, check out GreenMatch's electric boiler comparison page. 
Biomass boilers 
One of the best boilers for large houses, homes off the gas grid, or any home wishing to reduce its carbon footprint is a biomass boiler. These run on wooden biomass which produces far less CO2 and they are far more renewable than fossil fuelled heating systems. 
Installing a biomass boiler will require some indoor and outdoor home space, making them popular options among rural homes. 
No matter the type of replacement, consulting multiple installers helps you learn the fairest and most accurate new boiler installation quotes, based on your home's unique specifications. 
However, it can take some time to find trustworthy installers and contact them individually. You can save yourself all this time and stress by leaving it to us at GreenMatch. 
Our service is completely free, and you are not obligated to accept any quotes that you receive. 
That's right- no stress, no costs, and no obligation. Just tailored, qualified boiler replacement quotes for you to compare and choose between. 
To get started, click the button below. Soon enough you'll be on your way to securing the boiler your home deserves!
Quotes from local engineers
Payment by finance available
Save up to £1040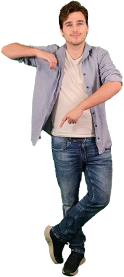 Optimise your home and save the planet