Why Are Biomass Boilers a Great Solution? 
Biomass boilers are a great solution for environmentally conscious homeowners because wood is a renewable, carbon-neutral source of energy. With the help of the Renewable Heat Incentive and long-term savings, getting a biomass boiler is both an eco- and wallet-friendly choice. However, these systems are much larger than your average boiler, and your home might need some adjustments to accommodate them. Here's all you need to know about the installation of biomass boilers, and what you should do beforehand.
If you're interested in receiving quotes on boilers, we offer you that service in a quick, simple, free-of-charge way. By filling in the form below, you'll receive up to 3 different quotes from our boiler suppliers without obligations and sparing you from the pain of doing all the hard work by yourself.
Quotes from local engineers
Payment by finance available
Save up to £1040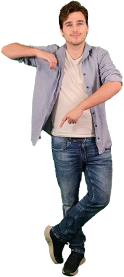 Optimise your home and save the planet
Types of Biomass Boilers
Biomass boilers are differentiated based on the type of wood they use: chips, logs or pellets.
Wood chip boilers: these systems are usually not recommended for domestic use unless you need a system larger than 60kW. That is because the fuel delivery costs and large storage needs make it inconvenient for most households. Read more about domestic biomass boilers!
Wood log boilers: this is a great solution for people who have waste wood on their property and would like to put it to better use. However, keep in mind that you would still need to store the logs and season them for a long time (usually a year) before they can be used as fuel. These systems need more care in terms of preparation and cleaning but are the most sustainable choice for those who can supply their own wood.
Wood pellet boilers: these are the most popular systems for average sized households. They are more compact than other biomass boilers, but they still need more storage space compared to regular boilers. However, with the right adjustments, a pellet boiler can be suitable for many homeowners. Pellets are a great fuel option because of their easier transportation and lower costs. Find a local supplier to minimise expenses and carbon emissions.
What Do I Need to Install a Biomass Boiler?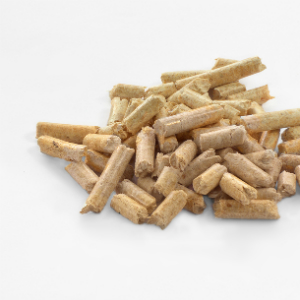 The simple answer to this question is that you need space. A garage usually does the trick and can accommodate all of the parts. A full wood pellet system consists of boiler, accumulation tank, fuel storage system, chimney and expansion vessel, which need around 10 square metres of space (can be more or less depending on how large the fuel storage system is).
If you don't have a garage or a similarly sized space to store all the equipment, there are other solutions you can consider. You can choose to build the plant internally but store the fuel externally so that you only need between 6 and 8 square meters internally.
Alternatively, you can build a shed in your garden for the whole system, but extra costs for your biomass system would incur due to the plant being externally located, like the underground heat pipe. Another option is to use a hand fed boiler with a hopper, which is smaller (3-5 square metres) but requires you to manually feed it with pellets.
Other elements of the installation also need to be considered. For instance, you will need a high chimney free of canopies, the fuel store should be easily accessible by delivery lorries, and you may consider adding a backup fossil fuel boiler in case the biomass boiler fails to work.
The Renewable Heat Incentive (RHI)
The initial biomass boiler installation cost can be expensive, with prices going from £14,000 to £19,000. The installation of a biomass boiler for domestic purposes costs about £12,000, which is about ten times higher than the installation price of gas or oil boiler systems. The high installation costs are amongst the main reasons why biomass boilers have still not reached their full potential in terms of the number of installations. However, biomass is considered a renewable source of energy, since trees can be grown relatively quickly, and is, therefore, eligible for government aids. Moreover, biomass is carbon neutral, since the carbon emissions caused by burning wood are compensated by the growing trees, which absorb the same amount of CO2 that is previously released.
The Renewable Heat Incentive (RHI), provides homeowners with financial support between £2,000 and £3,500 a year for seven years, which gives in a total rebate from £14,000 to £24,500. Currently, the RHI pays 12.2p per kWh. The installation must be MCS Approved, but MCS currently only covers systems up to 45 kWh. If you're switching from electricity to renewable biomass energy, there will be additional savings of £340-650 per year in energy bills. If your old boiler is oil-based, savings can be between £335 to £470, and £25 to £80 for households switching from gas. Keep in mind that well-insulated households will benefit the most since their savings will be even higher.
Make sure that your system is eligible for the RHI: pool heating systems, for instance, may not be covered. Biomass systems designed to produce heat to cook food might also not be eligible for financial support provided by the UK government.
The exact price of a biomass boiler depends on a variety of factors, such as the type of boiler, the size of the household and the number of rooms. The best way to find out the exact price designed for your household is to request quotes on biomass boilers.
You can do that by filling out the form below, and we will provide you with up to 3 different quotes. Our service is free of charge, simple and without obligation. It will take no more than a few minutes to fill in the form, and it will save you time on extensive market research and money on your specific needed product.
Quotes from local engineers
Payment by finance available
Save up to £1040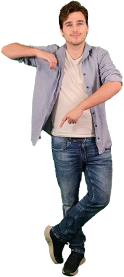 Optimise your home and save the planet