Am I Eligible for the Boiler Replacement Scheme?
You may be eligible for this scheme if you meet the following requirements:
Are the owner-occupier of your main home in Northern Ireland
Have a gross annual income less than £40,000
Have an inefficient boiler that's at least 15 years old
Have written approval from the Housing Executive
ECO4 (Energy Company Obligation)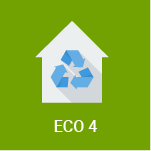 The ECO4 started in April 2022 and will run until March 2026. It is the fourth iteration of the Energy Company Obligation (ECO), which began in 2013 and has since installed over 3.1 million measures. With £1 million in funding each year, the ECO scheme means that electricity suppliers are obligated to help low-income households with energy efficiency measures such as boiler replacement or repair. Under this scheme, 5,000 boilers will be installed. 
By 2025, ECO4 aims to have all homes in the UK upgraded to an energy efficiency rating of at least D. Therefore, how much you benefit from this grant scheme depends on the difference in energy performance ratings between your current heating system and the new system. Moreover, the scheme's specifics have yet to be worked out, but based on ECO3, the prospective benefits appear to also be favourable. 
Am I Eligible for the ECO4 Scheme?
Take note that under this new scheme there are additional rules on which households will be eligible for boiler grants. For homeowners with old and inefficient boilers, you should consider applying now because even if you qualify, there is a cap on the number of boiler grants given. 
You may be eligible if you meet the following requirements:
are an owner-occupier or are in private rented accommodation. 
have a valid Energy Performance Certificate (EPC)for your property, as required by the government, that has a rating of D, E, F, or G.
are a recipient of either benefits, state aid, allowances, or credits. Take note that several disability benefits in ECO3 were removed from the ECO4 scheme. It now offers more aid to those off of benefits but are still considered a low-income household. So, even if you don't have a qualifying benefit for ECO4, you may qualify forLA Flex (Local Authority Flex) by fulfilling one of the following conditions:

being in a low-income household
over the age of 65
have a child under the age of 5
have a serious illness
in receipt of child benefits
Nest Scheme Wales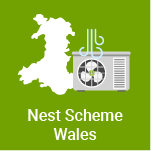 Nest is a demand-driven scheme that began in 2011. Nest aims to help eradicate fuel poverty and make houses warmer and more fuel efficient with the hope of also improving other aspects of their lives. The latest version of the project began in April 2018 and will continue through March 2023, with a £90 million budget.
The Nest Scheme Wales offers free advice for all homeowners looking to improve their home with home energy efficiency improvements. In addition, if eligible, Nest also installs free boilers, central heating systems, and other sustainable home improvements to help low-income households stay warm and reduce energy bills. 
Am I Eligible for the Nest Scheme Wales?
A Nest advisor will ask you questions about your property to confirm your eligibility and then recommend a package of energy-efficient improvements for your home. You may be able to get a free boiler as part of your package.
You may be eligible if you meet the following requirements:
You own your home or rent from a private landlord
Your home is energy inefficient and expensive to heat
You or someone you live with receive a means tested benefit or meets a health criteria listed by Nest
VAT Reduction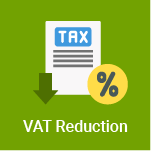 Another opportunity to reduce your biomass boiler costs is the new VAT reduction on energy-saving products. This only applies to wood-burning boilers, though.
If you are over the age of 60 or are receiving income or disability benefits, you could qualify for a 5% VAT reduction. 
The first step before applying for grants is finding the right energy-efficient biomass boiler to suit your home.
Luckily, GreenMatch is here to help you by offering up to 3 free and non-compulsory quotes to ensure that you are maximising your savings straight from the start. You don't want to apply for grants for biomass boilers that are sub-par or not a fit for your home.
Quotes from local engineers
Payment by finance available
Save up to £1040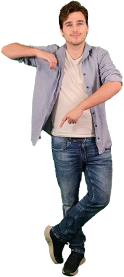 Optimise your home and save the planet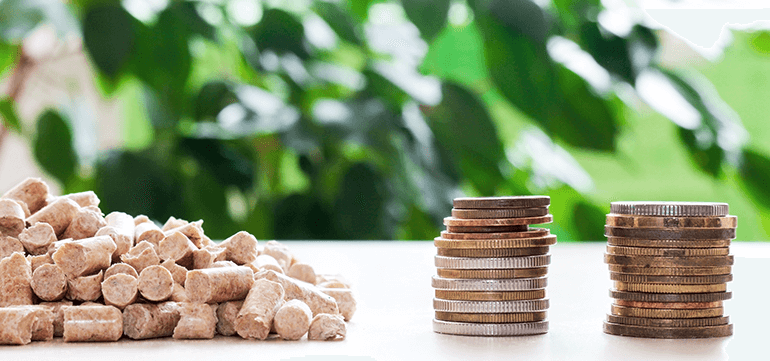 Biomass Boiler Costs
How much does a biomass boiler cost? That depends on the fuel (pellet, logs, or chips) costs, which in turn depends on the method of delivery, the distance from the supplier, and the quantities you are buying. Of course, the cheapest way to go is buying in bulk: that way you can keep the cost down to around £245 per tonne of wood pellets in most of the UK, but you will need a large storage space. Choosing a local supplier close to you will keep delivery costs and carbon emissions to a minimum.
When comparing costs, it is relevant to say that there is some difference between biomass stove costs and biomass boiler costs. Whereas a stove is suitable for heating a room, a boiler is more suited for larger areas, such as your home. Hence, the cost of a small domestic biomass pellet boiler, including installation costs, will start at £5,000. However, a new log stove usually costs less than half this price, including installation and a new flue or chimney lining.
Biomass Boiler Savings
How much you save depends largely on the system you're replacing: if you replace an old gas heating system with a wood-burning system, you might only save £70 a year. However, if you are replacing an old electric heating system you could save as much as £880 per year. Either way, basic insulation is a must for any heating system to work properly and to give you substantial savings.
As biomass boilers tend to be more energy-efficient, they can help you save a significant amount of carbon emissions. When you replace a solid/coal-fired system or electric storage heating system with a wood-fueled boiler, you save up to 15.7 tonnes of carbon per year.
| Existing System | Fuel Bill Savings (£/year) | CO2 Savings (kg/year) |
| --- | --- | --- |
| Electricity | 490-880 | 9,700-15,700 |
| Oil | 130-140 | 5,600-8,200 |
| LPG | 970-1390 | 5,300-7,800 |
| Coal | 300-460 | 10,100-15,400 |
| Gas | 10-70 | 4,600-6,800 |
Interested in Investing in a Biomass Boiler?
Biomass boilers are a valuable investment for both your home and the environment. Before applying for grants, it is important that you first find a biomass boiler best suited to your home's energy-saving needs for maximum savings. Our experts at GreenMatch will help you make an objective decision by sending you up to 3 offers tailor-made to your home's requirements from suppliers operating near you. You can then weigh up your options, lock in the best deal, and maximise available grants.
Quotes from local engineers
Payment by finance available
Save up to £1040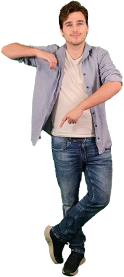 Optimise your home and save the planet
FAQ About Biomass Boiler Grants