What Are the Biomass Boiler Installation Costs?
Depending on the boiler model, you can generally expect to pay between £4,000 and £21,000.
However, when it comes to the biomass boiler installation costs, they are highly dependent on the type of fuel the particular boiler is going to use to generate heat. A biomass boiler is designed to use only a few main types of biomass fuel (pellets, chips, logs).
Also, when installing a biomass boiler, you will need to consider that this system is typically larger than the average boiler as you will also need a storage area for the biomass fuel. Therefore, you may need to make some home adjustments to accommodate them depending on what heating system you currently have.
You also need to consider that if a lot of work is needed to integrate the biomass boiler into your existing system, then it will result in increased prices.
What Type of Biomass Fuel Is Best For You?
Biomass boilers run on various types of wood fuel such as wood pellets, logs and wood chips. The fuel choice is often made by taking into account availability of the fuel source, storage space and individual needs.
The quality of biomass fuel is fundamental for long functioning and efficiency of your boiler. It has to be seasoned before chipping, it should have the right size and contain a minimal amount of moisture.
Three Main Types of Wood Fuel:
Wood pellets
Wood chips
Logs

Wood Pellets Biomass Fuel
Wood pellet boilers are the most common type of domestic biomass fuel and can be packed and delivered in bags or bulks. Buying larger quantities at once is often cheaper than otherwise. You can expect to save money on your bills by switching to wood pellet heating, but how much you save depends on the type of replaced fuel and the cost of pellets from a particular supplier.
Wood Chips Biomass Fuel
Most of the wood chips used for heating in UK homes are UK-sourced. Wood chips are more expensive when it comes to transportation as they are less dense compared to pellets. In addition, they are only appropriate for homes that have space to store them.
Both pellets and wood chip boilers are often automated and it is not necessary to fill them manually. Another advantage of wood chips is less ash and smoke residue.
There are many other biomass boiler pros and cons you need to consider, before choosing the right type for your house.
Logs Biomass Fuel
Logwood is a source of energy relatively stable in price. Logs and other types of wood fuel are the first choices for those who are conscientious of their impact on the environment.
It is possible to minimise your emissions by burning dry, split wood. In addition, burning logs with high moisture content will reduce the boiler's heat output and waste more energy, so you will have to use more in order to warm up space.
Biomass boilers can work on either a manual or automatic based system. Manual biomass boilers are cheaper, but you have to take into consideration potential labour costs. Wood chips and pellets can be fed into a boiler automatically from a larger hopper situated nearby.
On the other hand, logs require manual feeding and they are often more suitable for people with access to an abundant supply of wood.
Biomass Fuel Prices – What Is the Cheapest Option?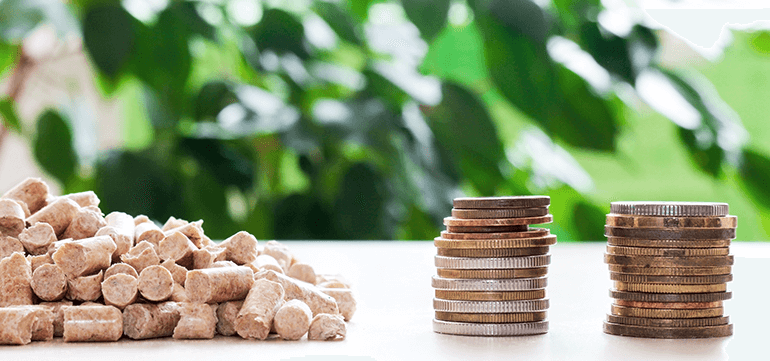 For biomass fuel pricing, have a look at the table below. It is important to remember that these are only estimations and prices can vary greatly depending on the supplier and delivery costs. Installation costs are not taken into account in the table.
Some boilers can be designed for wood pellets, straw pellets and also wood chips, however, log boilers are usually designed only for that type of wood fuel.
The average price of biomass fuels and boilers
Prices of Biomass Fuel for Boilers

| Type of Biomass Fuel | Price per Tonne (£) | Price for a Boiler |
| --- | --- | --- |
| Wood Pellets | £245 | From £12,999 (Automated) From £4,000 (Manually-fed) |
| Logs | £99 | From £7.999 (Manual) |
| Wood Chips | £59 | From £7,999 (Automated) From £4,000 (Manually-fed) |
The best way to keep the costs of fuel low is by buying in bulk in the winter. The most popular biomass fuel is wood pellets. An average house needs approximately 2-5 tons of wood pellets during the winter season.#
Using renewable energy as a heating source is not just environmentally friendly but can also significantly reduce your electricity bills when you replace your old heating system.
Average running costs and carbon emissions of different fuel types per year
Wood Fuel Compared to Other Heating Types

| Type of Fuel | Coal | Oil | Natural Gas | Electricity | LPG | Wood Pellet | Wood Chips |
| --- | --- | --- | --- | --- | --- | --- | --- |
| Approximate Running Costs (£/year) | £1,499 | £1,669 | £999 | £2,690 | £1,920 | £869 | £895 |
| CO2 Emissions (kg/year) | 13,541kg | 9,219kg | 6,406kg | 10,184kg* | 7,663kg | 766kg | 550kg |
*When sourced from fossil fuels
As shown in the table, choosing boilers fuelled with wood pellets or chips can bring a lot of savings. A further explanation is displayed below with percentages of your potential savings if a particular type of heating fuel is replaced with a biomass heating system.
For example, if you are currently using coal to heat up your home when replaced with biomass, you may be able to save up to 15% off your heating bill.
Savings on Fuel in Case of Replacement for Biomass

| Type of Fuel | Natural Gas | Coal | Oil | LPG | Electricity |
| --- | --- | --- | --- | --- | --- |
| Potential Heating Bills Savings (%) | 3% | 15% | 20% | 23% | 40% |
Other ways to bring down costs come from comparing quotes from various installers. Rather than going through the arduous process of doing this research yourself, simply click the button below and we will connect you with our network of trusted installers. They will offer itemised quotes based on your home's specifications. With multiple quotes, you can benefit from the most competitive offer in your area.
Quotes from local engineers
Payment by finance available
Save up to £1040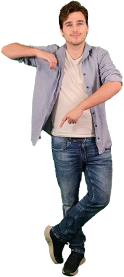 Optimise your home and save the planet
Biomass Boiler Funding Options
When compared to different types of boilers, biomass boilers (wood-pellet) require higher initial costs, but also have an option of governmental funding unlike the other two.
With the rapidly increasing prices of oil, the demand for alternative options is growing. Even though the price of wood fuel is not very constant and is influenced by many external factors, it still is one of the cheaper options when fuelling your boiler.
There are biomass boiler grants if you are looking for support for your biomass boiler investment.
One of which is the Boiler Upgrade Scheme which was established in April 2022. It assists households with the initial costs of installing boilers. This financial scheme is funded by the UK government and aimed at encouraging domestic consumers to invest in renewable heating sources such as biomass heating systems.
With this scheme, you can save £5,000 on starting costs for your biomass boiler! You can also save up to 14.5 tonnes of carbon dioxide emissions a year when replacing a traditional solid fuel boiler with biomass boilers.
Finally, if you are over the age of 60 or are receiving certain benefits, you could qualify for a 5% VAT reduction on your wood-fired boiler. You can either get a reduction on the whole product or only on the installation costs — this depends on a few price factors, which you can read on the government's website.
Considering a Biomass Boiler That's Energy-efficient and Economical?
Now that you have understood the potential of biomass boilers in not only reducing our carbon footprint but also saving on your energy bills, it is a good time to invest in one. So, if you are thinking about purchasing a biomass boiler, don't hesitate. With so many options, there's never been a better time to get a quote for your renewable energy solution.
But before buying a biomass boiler, you need to find the best one suited to your home's energy-saving needs to maximise your savings.
Our experts at GreenMatch will help you make an objective decision by sending you up to 3 offers tailormade to your home's requirements from suppliers operating near you. You can then weigh up your options, lock in the best deal, and maximise available grants.
Click the button below to get started.
Quotes from local engineers
Payment by finance available
Save up to £1040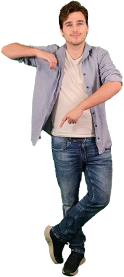 Optimise your home and save the planet