What Size Electric Boiler do I Need?
Depending on the size of your property and how many radiators you have, you will need an electric boiler of a specific output size. A good way to work out what output size would be suitable for your home is to allow for 1.5 – 2kW for each radiator in the property.
As electric boilers are only available in a limited range of output sizes, they are more suited to small to medium sized properties.
Best residential electric boiler for flats in the UK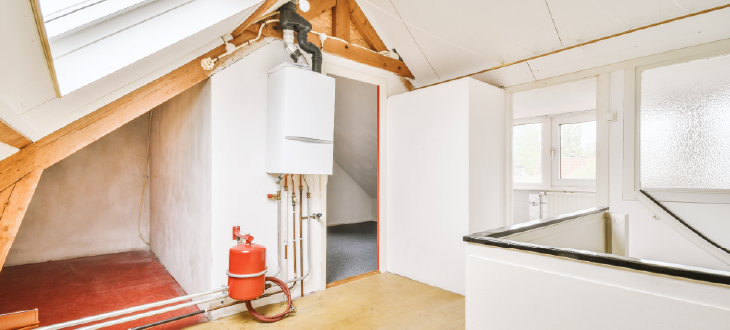 As a typical flat will have very few radiators throughout the property, any kind of electric boiler would be able to meet its heating and hot water requirements easily. The main consideration for what would be suitable, will most likely be more about space.
As the Heatrae Sadia Amptec has very compact dimensions, it could be a good choice. However, you need to take into account that it would require a separate hot water cylinder to provide hot running water. Which would take up a lot of space itself.
If your flat is already fitted with a combi boiler, replacing it with the Mercury electric combi boiler could be a good option. It will easily fulfil your heating and hot water needs, and can help to lower your carbon footprint too. Especially if your energy supplier provides electricity from renewable sources.
If your flat requires an electric boiler for hot water only, then it might be worth considering an electric immersion heater or water heater for your home instead.
Best electric boiler for a large house in the UK
To be completely honest, it's difficult to recommend the best electric boiler for a large house. This is because their output sizes are limited by the electrics within a property. To successfully power an electric boiler with an output size higher than 12 – 15kW you will need to have a 3-phase electric system.
Add to this the fact that an electric boiler will struggle to provide sufficient amounts of domestic hot water to a large property, and it becomes clear that your best option will not be an electric boiler.
There are other low carbon heating alternatives that could heat a large home effectively though. One of which is an air source heat pump.