Why Should You Consider Combi Boilers in the UK?
Since 2005, all new gas central heating boilers installed in the UK need to be high efficiency condensing boilers unless there are exceptional circumstances. In many countries, the use of condensing boilers is compulsory or encouraged with financial incentives due to their efficiency and green credentials. Therefore, if you're interested in getting a new boiler, you should be looking for condensing models.
Condensing boilers are water heaters fueled by gas or oil that reach higher efficiency levels by using waste heat in flue gases to heat cold water entering the boiler. The water steam that is produced during combustion is condensed into liquid form, which leaves the system through a drain.
If you're considering the installation of a boiler, GreenMatch provides you with a free of charge and no obligation service that allows you to request quotes and compare different systems, so that you can find the most suitable for you. Just fill in the form on the right to request offers.
Quotes from local engineers
Payment by finance available
Save up to £1040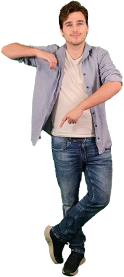 Optimise your home and save the planet
Types of Condensing Boilers
There are two different types of condensing boilers available. System or conventional boilers work by heating water contained in a cylinder. This choice is suitable for larger households with more than 2 bathrooms or when mains pressure is low. The second type is the combi boiler, which does not require a water tank since it heats water directly from the mains. This is the best solution for small houses and apartments since it is a compact, space-efficient solution that can fit into any room.
What Is a Condensing Boiler?
Condensing boilers include a special heat exchanger that also acts as a condenser. They can achieve greater efficiency levels because they capture more heat from the exhaust gases: they have a larger heat exchange surface to enable them to transfer as much heat as possible from the boiler's burner into usable heat, thereby allowing less heat to escape.
Because of this, condensing boilers are currently the most energy efficient systems on the market, with a typical increase of efficiency around 10-12% compared to regular ones. This operating mode reduces nitrogen oxide and carbon monoxide emissions thanks to the use of particularly advanced combustion technologies, which makes them a more eco-friendly choice.
Benefits of a Condensing Boiler
A condensing boiler helps reducing carbon dioxide emissions that cause global warming.
Condensing boilers improve household efficiency by wasting less gas, thus lowering fuel bills.
Condensing combi boilers are also space efficient. Because they don't need hot water tanks, they are much more suitable to fit in a kitchen cupboard than conventional boiler models.
How Does a Condensing Combi Boiler Work?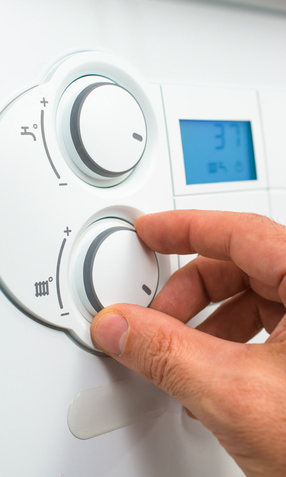 There are different variations of combi boilers, but they all function the same way. When the temperature falls below the set level, the room thermostat signals the boiler to activate, and the heat will then be transferred to the central heating system. Once the required temperature has been reached, the thermostat reacts again to turn off the combi boiler.
Before the hot water is delivered through your tap, the cold mains water travels through a highly efficient heat exchanger. The heat exchanger transfers the vast majority of the heat from the burnt gas (approx. 90%) to the cold water and then distributes it to the taps as needed.
Control valves inside the combi boiler proceed in different directions, either directing the water flow through central heating or leading it to a hot water tap – never both at the same time. A condensing combi boiler also has an additional pipe to drain the condensed vapours while the boiler is in function.
A combination boiler produces a continuous flow of hot water; however, water pressure can slightly decline if more than one appliance is using the boiler at the same time. This makes combination boilers more suitable for smaller households or apartments.
Pros of Condensing Combi Boilers
The condensing combi boiler system is highly efficient, providing hot water instantly on demand, as well as heating the central heating system.
The combi boiler system has a compact and neat looking design, making it the perfect space-efficient solution for smaller houses and flats.
It is reliable and produces hot water only on demand.
Since condensing combi boilers do not have to store any hot water, there won't be any heat losses, which will help save money on gas bills.
Cons of Condensing Combi Boilers
The installation process can be tricky because of the several moving parts within the boiler unit.
Combination boilers are better suited to small households, as you can only use hot water from a combi boiler system for one task at a time. Combi boilers struggle to provide hot water and heating at the same time. Therefore it might be sensible to regulate the heating programmer accordingly.
If your boiler breaks down, you will only be able to heat water with your kettle. However, most boilers are equipped with an electronic immersion heater, thus even when the boiler fails to work, you are still able to use hot water.
How Much Will a Combi Boiler Cost?
For best results, buying a brand new combi boiler from a respected retailer or manufacturer is always recommended. Although new boilers are more expensive than second-hand equipment, they are guaranteed to last longer and often include repairments in their warranty.
The cost of a combi boiler depends on two main elements:
The size of the household. The more bedrooms and bathrooms you have, the bigger and more expensive boiler you will probably need. For instance, a small combi boiler is suitable for max. 1 bathroom and 3 bedrooms and will cost around £500-800. A medium-sized condensing combi boiler costs slightly more—between £1,200 and £2,000.
The quality of the model you choose. Prices differ according to the quality, efficiency, and durability of the branded products.
Do You Wish to Invest in a Condensing Combi Boiler?
We can help you compare prices and quality by offering you up to 4 free, no obligation quotes from our qualified suppliers. You simply need to fill in the contact form at the top of the page, and our team will get in touch with you as soon as possible. This will allow you to make an informed decision and make sure that you make a wise investment.
Quotes from local engineers
Payment by finance available
Save up to £1040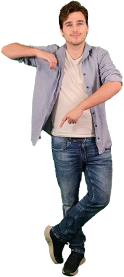 Optimise your home and save the planet