Things to Consider When Investing in Solar Thermal Heating
Installing solar panels in the UK on the roof is not the greatest challenge, compared to the complex work of adjusting solar heating with the existing heating system inside the house. Combination boilers are the most popular choice of boilers among the Britons – 77% of the new boilers sold in the UK last year were combis, and approximately 50% of British households have a combi boiler.
While most people tend to use hot water mostly in the mornings and evenings, solar energy lands on the solar panels during the daytime. Therefore the water that is heated up by solar energy needs to be saved up for later use in an additional hot water cylinder. The solar energy available varies from day to day so it is also important to use the boiler to bring the water to a sufficient temperature on days without the contribution of solar energy.
Whether or not your solar thermal system can be matched with the combi boiler, will depend greatly on the model of the boiler you have installed. While some types of combi boilers accept pre-heated water, others do not. Only those combi boilers will accept pre-heated water, which have been fitted with temperature rated components on the boiler's incoming side. Approximately 45% of combination boilers will not accept pre-heated water while others accept the intake of water up to certain degrees. It is the duty of the boiler's manufacturer to inform you about the maximum temperature of pre-heated water that your combination boiler can accept.

The benefits of solar water heating:
The solar water heating system works all year round, although you will need to heat the water with a boiler or immersion heater during the winter months when the solar energy is not available. Or, if you are aiming for complete sustainability, thermodynamic panels can complement the hot water system.
Lower energy costs. Sunlight is free, so once you have made the initial investment in solar panels, your monthly bills will be reduced.
Reduced carbon footprint. Solar hot water heating is an eco-friendly; renewable source of energy and can lower considerably your carbon dioxide emissions.
Things to consider before investing in solar panels:
Do you live in a sunny place to benefit from solar panels? You would also need around 5 square meters of roof space which faces East to West through South and collects sunlight during the daytime.
Do you have the extra space for an additional larger hot water cylinder? You should substitute your existing cylinder with a dedicated cylinder with a solar heating coil.
Is your current boiler well suited with solar water heating? The majority of conventional boilers and hot water cylinder systems are compatible with solar water heating. If your boiler is a combination boiler and you do not presently have a hot water tank, a solar hot water system might not be compatible.
If we sparked your interest in connecting your combi boiler with solar thermal heating, and you would like further assistance and guidance regarding solar panel suppliers, we will gladly help you find all the information. Our service is simple, free, and without any obligations.
Just fill in the non-binding form by clicking the button below, and you will be contacted by up to 4 professional installers with their offers, thus saving you hours of time of research. If you happen to like any of their offers, you are then free to choose the one you prefer!
Quotes from local engineers
Payment by finance available
Save up to £729 per year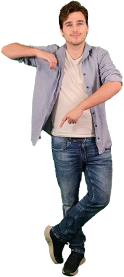 Optimise your home and save the planet