Aluminium Doors: Benefits, Considerations & Costs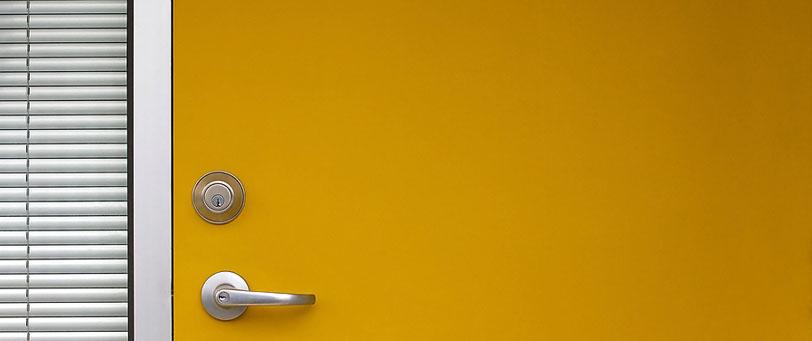 Aluminium is often seen as a material for doors in a commercial or retail setting but now that they're available in a range of different colours and styles, there's never been a better time for homeowners to enjoy the benefits that aluminium doors can bring.
When it comes to choosing the best company to install your aluminium windows, it's important to get multiple tailored quotes to compare. Doing this by yourself means taking several hours to find the most suitable installers and waiting for them to provide you with a quote.
Alternatively, you can use GreenMatch's free and exclusive quotes service. All you have to do is fill in our form, then we'll use your details to find the most suitable aluminium door installers operating in your area. Simply click the button below to get started!
Quotes from local engineers
Payment by finance available
Save up to £170 per year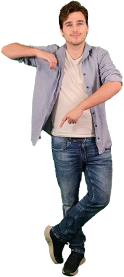 Optimise your home and save the planet
What are Aluminium Doors?
Aluminium is a strong material that can be made to fit even the largest of spaces. It's the perfect material for homeowners looking to increase the amount of natural light coming into the home as it can support a large double or triple glazed window with a slim frame.
Aluminium Doors: Benefits
Once installed, you'll reap many rewards from having aluminium doors and, thanks to their long lifetime, you'll be able to enjoy them all for many years to come.
Lengthy lifetime
As a robust material, aluminium doors won't need replacing for a lengthy period of time and could last for as long as 60 years.
Easy to maintain
Thanks to being corrosion resistant, aluminium doors are easy to maintain and can withstand even the harshest of weather.
Thermal efficiency
More heat will be prevented from escaping your home, while less noise will make it inside. This will help to keep your home nice and peaceful while helping to reduce your energy bills as you won't need to keep the heating on for as long or turn it up.
Environmentally friendly
Aluminium is a sustainable material, arguably the most sustainable material you could choose for your new doors. Recycling aluminium only requires 5% of the energy that was used to create it.
Style
There's a misconception that aluminium doors have to be a grey colour but nowadays, they're available in a wide range of colours and styles to match the decor of your home. The minimal framework compared to uPVC, for example, that appears bulky, really helps to bring more light into the room and bring more of the outdoors in.
If you're convinced that an aluminium door is the right choice for your home- then the next step is to find the right installer. We always recommend that you request quotes from the best installers in your local area. That's because local companies will always charge less for their services compared to large nationwide companies.
GreenMatch can make this process easy for you by directly connecting you with up to 4 vetted installers who operate within your local area. With multiple quotes to compare, you can choose the company that offers the best deal. Get started today by clicking the button below!
Quotes from local engineers
Payment by finance available
Save up to £170 per year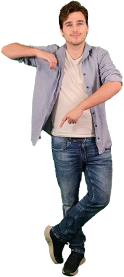 Optimise your home and save the planet
Types of Aluminium Doors
There's a range of aluminium doors to choose from and can be fitted as external doors or internal room dividers.
Aluminium Sliding Doors
Sliding doors with an aluminium frame can stretch the length of a wall, offering panoramic views of your garden. You'll benefit from a sleek, modern and stylish door that will bring a great amount of light into the home and can really transform a room.
Aluminium Casement Doors
Casement doors are available as either a single door or pair of doors that can open inwards or outwards. The aluminium material often makes up the frame, while most of the door is glass, letting the outside into the home. When coming as a pair, they're known as French doors and make for a nice opening to an outdoor area.
Aluminium Bifold Doors
Bifold doors, also known as sliding, folding or concertina doors, make for a great room divider as the panels fold into each other when slid to the side, really opening up the size of a room. They're normally also fitted with a single casement door should you not want to open up the whole gap between rooms.
Aluminium Doors: Considerations
Having new doors installed is a big commitment no matter the material so it's important to consider the potential downsides before going ahead with the installation.
Cost
Compared to other materials, aluminium front door costs are likely to set you back a bit more but if you have the budget then they're a long term investment with many benefits, as we highlighted above.
Condensation
Aluminium is a conductive material which can lead to condensation forming on the glass panels, which could eventually lead to mould forming. You can get around this issue by having thermal breaks fitted during the installation process.
Are Aluminum Doors Secure?
Despite its sleek appearance, aluminium is one of the strongest materials around and makes for incredibly secure doors and windows. Not only is the material itself extremely strong, the doors often come with multi-point locks and sash jammers (a pivoting handle that partially covers the openable part of the frame).
Aluminium Door Prices
Below are the potential costs of aluminium doors depending on the style you're considering for your home.
Aluminium door costs 
Type of Door
Potential Price
Front Doors
£445 – £1,200
Back Doors
£445 – £945
Bifold
£2,300 – £5,000
French Doors
£975 – £2,050
Double Panel Sliding Doors
£1,165 – £2,250
Triple Panels Sliding Doors
£1,550 – £3,075
These costs don't include installation which will vary depending on who is carrying out the installation. This makes it very important to compare quotes from different installers to give you the greatest chance of finding the best deal.
By filling in one of our simple online forms, you'll get free quotes from trusted engineers in your area.
What Does Installation Involve?
It's important to ensure that the aluminium doors fit the space in the wall where they will be fitted. When it comes to how they're fitted, this will depend on the type of door being installed. Should you be installing sliding doors with large panes of sliding glass, then the glass is often provided separately to the frame, this will need to be done onsite so the installer
Are Replacement Aluminium Doors a Good Choice?
While aluminium doors are an expensive investment, you'll be able to enjoy their many benefits for up to 60 years, which means not having to worry about replacing them for a long, long time. You'll also see some return on your investment as they help to keep more heat in the home, helping to lower your energy bills. It's important to note however that the price you pay for an aluminium door is dependent on the style and size you want.
The best way you can bring down the total price for new aluminium doors is to compare quotes from multiple installers. This way, you can save on installation by choosing the most competitive deal. However, finding the most suitable installers and requesting quotes can take several hours, if not days, if you go it alone. Not great if you're in need of an urgent door replacement.
GreenMatch's free quotes service takes all the time and hassle out of getting multiple quotes to compare. Simply fill in the form, wait only 48 hours to get up to 4 quotes from local installers, then compare their offers to find the best deal. It's free, fast, and you're under no obligation to accept any of the quotes you receive. Get started today by clicking the link below.
Quotes from local engineers
Payment by finance available
Save up to £170 per year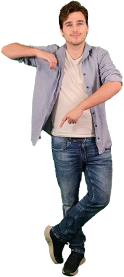 Optimise your home and save the planet