Replacing French Doors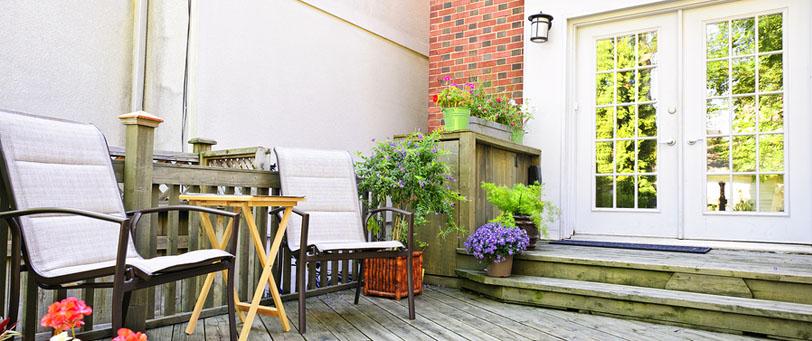 When it comes to replacing French doors there are a number of options available to you from sliding patio doors to bifold doors.
In this article, we'll help you find the type of door that's best suited to your home.
To help you find the best deal for new French door installation, use GreenMatch's free and exclusive quotes service. We can help take all the time and stress out of finding competitive quotes by providing you with up to 4 quotes within 48 hours.
We will only connect you with the best installers based in your local area. You can then compare their offers to find the best deal. Get started today by clicking the button below.
Quotes from local engineers
Payment by finance available
Save up to £170 per year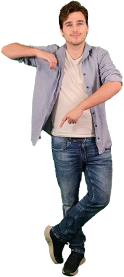 Optimise your home and save the planet
What are French Doors?
French doors are made up of a pair of doors that open outwards on a hinge, either into a garden space or between internal rooms. The doors themselves are largely made up of a glass pane that allows plenty of natural light into the home.
French Door Types
Conventionally, French doors are installed at the back of a home leading outside into a garden area but they can also be fitted internally and sliding options are also available.
Exterior
Installed at the back of a home, exterior French doors swing outwards into a garden space to create a spacious walkthrough from the inside to the outside.
Interior
Interior French doors are perfect for separating 2 rooms that you will occasionally want to enjoy as a single large space. They have the same aesthetics as exterior French doors and work in the same way to allow more light to spread around your home.
Sliding
Typically, French doors open outwards on a hinge but sliding French doors are also available. A pair of doors slide away from each other and cover a panel that sits either side of the doors.
Sliding French doors are different to sliding patio doors as they only tend to have one movable side.
Common French Door Problems
If you're looking for replacement French doors then the chances are you have a problem with your current ones. Some common French door problems include:
Doors not closing properly
Latches not working
Loose hinges causing the doors to drop
Handles getting stuck
A gap between the doors
It would be possible to get most of these fixed but if your French doors were installed a number of years ago then replacing them might be the better option.
Collecting multiple tailored quotes to compare is the best way to save money on new French door installation. GreenMatch can help you save much time and effort by connecting you directly with up to 4 French door installers in your local area.
With multiple professional quotes to compare, you can choose the installer that offers the best deal. All of the installers in our network are vetted by our team. Get started today by clicking the button below.
Quotes from local engineers
Payment by finance available
Save up to £170 per year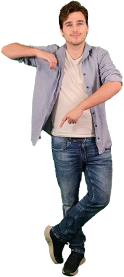 Optimise your home and save the planet
Replacement French Doors: What are Your Options?
When the time comes to replace your existing French doors, you might want to consider the other door options available to you.
Patio doors
Patio doors, or sliding glass doors, have one fixed side and one moveable side which slides to one side, overlapping the fixed side. Sliding patio doors are a popular choice in the UK and have many benefits:
Simple to open
Secure
Allow natural light and fresh air inside
Ideal for keeping the inside cool during the summer
Bifold doors
While patio doors can replace external French doors, bifold doors can be installed internally or externally. Bifold doors are made up of between 2-7 panels that fold into each other when opened, leaving a spacious walk through to the next room or garden. Bifold doors can even be installed around corners to really open up your home, however you'll no longer be able to open a single door as you can with French doors.
Benefits of bifold doors include:
Allow more natural light into the home
Create a large amount of space when open
Can be installed into larger openings by adding more panels (even around corners)
French doors
If you're not looking for a different style of door, then it's possible to replace old or broken French doors with new French doors.
New French doors will still swing open on a hinge – either outwards or inwards – but the newer model will increase security and greatly reduce the need for any repairs.
Patio Door Materials
When replacing French doors one of the important considerations to make is the material you want the new doors to be made from. Patio door materials include:
Aluminium
Composite
uPVC
Timber
While timber is often the most desirable because of its charming aesthetics, uPVC is the most popular choice in the UK thanks to it being the cheapest material.
How Much do Replacement French Doors Cost?
The price of replacement French doors vary greatly depending on the type of door being installed, the material and the size. As well as having some new French doors installed, your options also include sliding patio doors and bifold doors.
Replacing french doors with windows might also be an option, however this will lower the number of exits from the property so you may need building consent.
| | |
| --- | --- |
| Material | Potential Cost |
| Aluminium | £975 – £1,465 |
| Timber | £1,125 – £1,690 |
| uPVC | £750 – £1,125 |
Sliding patio doors
If you want to replace French doors with sliding doors, this is something that's only possible on external installations, leading out to a garden area.
| | |
| --- | --- |
| Material | Potential Cost |
| Aluminium | £1,165 – £2,250 |
| uPVC | £895 – £1,730 |
Bifold doors
Bifold doors make a fitting replacement for French doors either internally or externally, with the price varying not only based on material but the number of panels needed too.
| | |
| --- | --- |
| Number of Panels | Potential Cost |
| 3 | £2,230 – £4,555 |
| 4 | £3,190  – £6,200 |
| 5 | £3,515 – £6,745 |
On top of the cost of the doors, you'll also need to consider the installation costs which will also vary as installers all set their own prices.
Free Replacement Door Quotes
When it comes to replacing French doors, or any doors for that matter, we highly recommend comparing quotes from multiple installers.
To make finding those quotes easier, you can get free quotes by taking a few moments to complete our simple online form. Once you've finished the form, letting us know about the work you need doing, we'll match your needs with up to 4 locally based installers who are fully-qualified to carry out the work.
Each installer will provide a free no-obligation quote, giving you the confidence that you're getting the most competitive price for your new doors.
Quotes from local engineers
Payment by finance available
Save up to £170 per year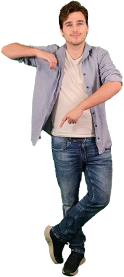 Optimise your home and save the planet