Patio Doors: Benefits, Styles & Costs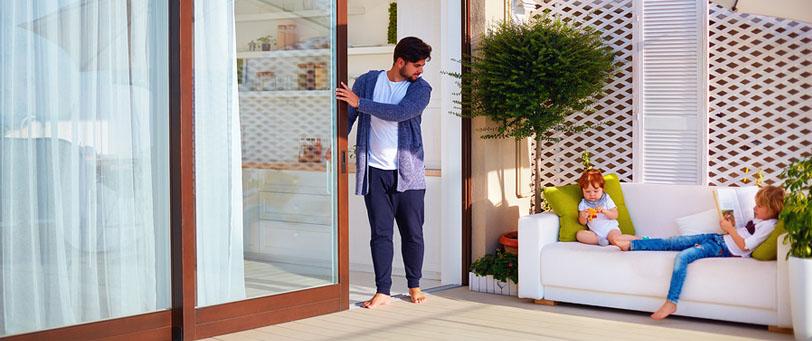 Patio doors, also known as sliding glass doors, are a wonderful way to open up your home – letting in both light and fresh air. They are the perfect way to bring the outdoors indoors, without the cost of a conservatory or extension.
Using GreenMatch's free quotes service, we can help you find some of the best deals for new patio door installation in your area. Rather than spending countless hours researching the best companies you could work with, and requesting their tailored quotes, you could simply fill in one quick form.
Within 48 hours, you'll hear from up to 4 installers from within our vetted network. You can then compare their exclusive quotes until you've found the best deal.
Quotes from local engineers
Payment by finance available
Save up to £170 per year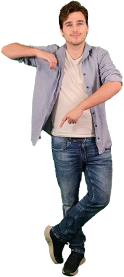 Optimise your home and save the planet
Why Get Patio Doors?
Patio doors can enhance the looks, security and value of your home but they can also make significant improvements to a family's quality of life. By bringing the outside world into your home and making the space work as part of your daily routine you can access more natural light, fresh air and a more open plan living space. Many people with homes that overheat in summer find that patio doors are a great way to cool the home with fresh air without the expense of air conditioning.
There are 3 types of patio door on the market: French, Sliding and Bi-fold. The right choice for your home will depend on your existing layout and what it is you want to achieve with the new doors. We've taken a look at each type to help with your decision.
Types & Styles of Patio Doors
Generally patio doors will consist of 2-4 panes of glass on a set of tracks, which slide over each other as they open. Patio doors can come in a range of heights and widths with some modern builds featuring walls made up almost entirely of sliding doors.
French Patio Doors
French patio doors are best suited to small openings; they are made up of 2 doors which open from the centre leaving a completely unobstructed aperture when opened. These doors can either be opened inwards or outwards, one at a time or at the same time. The glazing can be clear, glazed or fitted with Georgian bars to suit the aesthetics of your home.
Potential drawbacks with French patio doors are that they are not suited to wide openings and offer a reduced glazing area than sliding or bi-fold doors which can restrict a view. They can also slam shut in the wind if not secured and will need space to open either outwards or inwards.
Sliding Patio Doors
Sliding patio doors are usually 2 or 3 panels which slide and overlap with one panel always remaining in place.
Sliding patio doors do not open in or out, they slide sideways on tracks in the door frame and therefore don't take up any space in the home or garden when opened. The design means they can't be moved or slammed shut by the wind which can be an issue with French doors. They have the flexibility of being able to be slid open as much as needed, either just slightly for ventilation or opened fully.
Sliding doors also offer the most uninterrupted view of the outdoors with large panes of glass in each section. Sliding doors should be fitted on anti-lifting tracks to prevent them being lifted out by an intruder.
Bifold Patio Doors
Bifold patio doors are the newest type of door to enter the UK market. These doors are a series of panels which fold back onto each other like a concertina. They can replace a large section of a wall so that it's almost like there's no barrier at all between the insider and outside.
Although when open bifold doors offer the greatest view and accessibility, when shut the number of panels can break up the view. These doors can also be more complex to open and shut so are often fitted with a traffic door to use for quick entry and exit when you don't want doors open completely.
Once you're sure that bifold patio doors are the right choice for your home.
If you're convinced that some new patio door are the right choice for your home- then the next step is to find the right installer. We always recommend that you request quotes from the best installers in your local area. That's because local companies will always charge less for their services compared to large nationwide companies.
GreenMatch can make this process easy for you by directly connecting you with up to 4 vetted installers who operate within your local area. With multiple quotes to compare, you can choose the company that offers the best deal. Get started today by clicking the button below!
Quotes from local engineers
Payment by finance available
Save up to £170 per year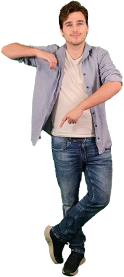 Optimise your home and save the planet
Choosing the Best Patio Doors for Your Home
Patio doors can be made from a range of materials including aluminium, wood, uPVC and a combination of aluminium and wood known as composite. You may also have a wide range of colour and finish options to choose from, so you can design your patio doors to match your home's aesthetic. When choosing the best style and material of door, it's crucial that you consider what your priorities are.
Here a few things to think about when comparing quotes:
How often will you use your patio doors?
If your patio doors are going to be used as one of the main ways to get in and out of your home, you need to choose doors which are easy to use and don't need to be opened fully all the time.
French doors are a good solution as you can open each door independently of the other or both when you need a wider opening. Sliding doors can also be used as you simply slide the doors across as far as you need them to open, but they can be heavy to use move for the elderly or young children. Bifold doors are an option as well as although they are usually opened all the way across a traffic door can be installed which opens independently from the rest of the panels.
Will you mostly use your patio doors in summer?
Bifold doors are perfect for homes who want to open up their home as much as possible in the summer months as they enable you to open up the full width of the opening. This removes the barrier between the outdoors and indoors making your home and garden one fluid space. Perfect for hosting BBQs and giving the family more space.
Are they secure?
No matter which type of patio doors you choose, you should be confident in their strength and security. Modern designs and technologies mean that patio doors are stronger than ever before, particularly aluminium frames. You can also purchase both wooden and uPVC doors with aluminium cores.
How's the view?
If you have a view you'd like to see as much of as possible, then sliding or bifold doors will provide the biggest surface area of glass. However, bifold doors have more panels and so it may be more broken up when the doors are closed.
How easy are they to maintain?
The easiest patio doors to maintain are uPVC or aluminium as wooden frames need to be treated as they age to keep them in good condition. Generally, good quality uPVC and aluminium frames just need to be wiped down every now and again to keep them at their best.
How Much Do Patio Doors Cost?
Patio door prices vary greatly based on a number of factors, with the material you choose being the biggest. It will also be very dependent on what you are starting with – for example the Building Sheriff suggests that going from an existing window to a replacement patio door could cost around £1,650 whilst creating a completely new opening and installing a patio door may cost over £2,000.
We've included some average costs here to give you a rough idea of the price* of uPVC patio doors:
Costs of French Patio Doors
| | | |
| --- | --- | --- |
| Size of Door (mm) | Basic Specification | Average Price (including installation) |
| 1565 x 900mm | White uPVC, double glazed | £750 – £950 |
| 2200 x 2090mm | White uPVC, double glazed | £880- £1,125 |
Costs of Sliding Patio Doors
| | | |
| --- | --- | --- |
| Size of Door (mm) | Basic Specification | Average Price (including installation) |
| 2900 x 2400  – 2 sections | White uPVC / Double Glazed | £1,195 – £1,730 |
| 2900 x 2400 – 3 sections | White uPVC / Double Glazed | £1,610 – £2,145 |
| 4000 x 2400– 4 sections | White uPVC / Double Glazed | £1,860 – £2,365 |
Cost of Bifold Patio Doors
| | | |
| --- | --- | --- |
| Size of Door (mm) | Basic Specification | Average Price (excluding installation) |
| 3800 x 2300 – 3 sections | White uPVC / Double Glazed | £2,530 – £3,035 |
| 3800 x 2300 – 4 sections | White uPVC / Double Glazed | £3,445 – £4,135 |
| 5000 x 2300 – 5 sections | White uPVC / Double Glazed | £3,745 – £4,495 |
*These prices are estimated based on industry research and not intended as quotes.
The quality of the material you choose for the frame of the door is going to have a big impact on the price. Common choices include uPVC (which tends to be the cheapest), aluminium, timber and composite which is a combination of aluminium and timber. Other factors could also add to the cost and may not always be included in "off the shelf" deals:
Non-standard threshold levels
Handles, locks, letterboxes or weather strips
Special surface finishes such as wood-grain or colours
Above standard energy efficiency performance (A+ ratings)
Double or triple glazing and glazed insert sections
Side & top panels.
Once you've purchased the door you will need to have it installed and the cost of this labour will vary depending on the complexity of the job and the company you choose. To get the best deal on your new patio doors we recommend comparing quotes from at least 2 different companies.
If you would like a bespoke quote for new patio doors for your home send us an enquiry today. We'll find you up to 4 free, no obligation quotes from reputable installers.
Quotes from local engineers
Payment by finance available
Save up to £170 per year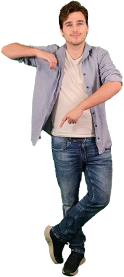 Optimise your home and save the planet