How Much are Patio Doors in the UK?: 2023 Cost Guide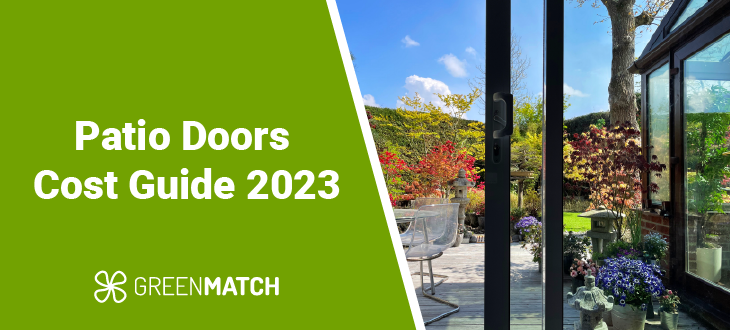 Patio doors give you seamless access to your garden or patio, but how much do they cost? In the UK, you can expect to pay between £750 – £6,745, mostly depending on the type of patio door you choose and the material. 
The perfect choice of patio door depends on your aesthetic preferences and perhaps also your budget. Therefore, it can be helpful to know what your options are. 
Choosing the right patio doors will make a nice contribution to the design of your garden. From the indoors, they will usually also let in lots of natural light and wide open views. Another important cost-related factor to decide is what material you'd like to frame your patio door. Most patio doors feature glazing panels framed with uPVC, aluminium, timber or a composite material.  
That's why we've put together this handy cost guide for all things patio doors, to help give you a sense of what the final total costs will be when it comes time to install your new patio doors. 
Installation costs can also vary greatly depending on the installation company you go for. Therefore, it's important to shop around for quotes from reputable companies and compare their offers. We recommend you seek out at least 4 quotes to compare. 
Want to know the best quickest way to get your quotes? Use GreenMatch's free quotes service, and you'll be connected with up to 4 installers from our wide network. This takes out all the hassle of finding installers yourself, and gets you straight to the part where you are choosing between tailored, competitive quotes. 
Get started today by clicking the button below. 
Quotes from local engineers
Payment by finance available
Save up to £170 per year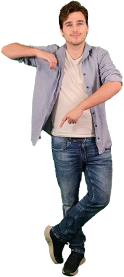 Optimise your home and save the planet
Cost of patio doors
There are a number of factors that will have an impact on the total cost of patio doors when looking to have them installed:
Type of patio door
Choice of material
Size of the door
Double or triple glazing
Based on our extensive market research, we've outlined the supply costs you can expect to pay for standard-sized double glazed patio doors according to the style and material chosen. 
Patio door costs UK
Type of Patio Door
Potential Cost
Bifold (3-5 panels)
£2,230 –  £6,745
Sliding (2-4 panels)
£895 – £3,550
French
£750 – £2,365
Now that we've got a rough idea on pricing, let's look a little further into the pricing of bifold, sliding and French doors.
Bifold door costs
The material and number of panels will have a big impact on the cost of bifold doors with prices potentially stretching to upwards of £6,000.
Bifold door costs UK
Number of Panels
Potential Cost
uPVC Bifold Doors
3
£2,230 – £3,035
4
£3,190 – £4,135
5
£3,515 – £4,495
Aluminium Bifold Doors 
3
£2,900 – £3,945
4
£4,145 – £5,375
5
£4,565 – £5,845
Timber Bifold Doors 
3
£3,345 – £4,555
4
£4,785 – £6,200
5
£5,270 – £6,745
French patio doors costs  
French patio doors are often least expensive upfront since they operate much like traditional doors that open from a side mounted hinge. 
French patio door costs UK
French Patio Door
Potential Cost
uPVC
£750 – £1,125
Aluminium
£975 – £1,465
Timber
£1,125 – £1,690
Sliding patio doors costs  
Sliding patio doors are usually priced somewhere in between French and bifold doors. Sliding and bifold doors are more expensive than French doors since they require some more moving parts and are often much larger. 
Sliding patio door costs UK
Sliding Patio Door (2-4 panels)
Potential Cost
uPVC
£895 – £2,365
Aluminium
£1,165 – £3,075
Timber
£1,345 – £3,550
How much does it cost to install patio doors?
The price of the patio doors is one thing but you'll also need to consider the cost of installation too. Installers tend to charge an hourly rate for installation, which could cost up to £30 an hour. Typically, patio door installation could span from 4-8 hours, or longer if you're having multiple bifold doors installed. 
Based on this, the cost of installation is likely to cost between £500 – £2,000, including any potential additional parts and labour costs. Below we've estimated the total costs you can expect to pay for new patio doors, including installation. 
Patio door installation costs
Type of Patio Door
Potential Cost
Bifold (3-5 panels)
£2,730 –  £8,745
Sliding (2-4 panels)
£1,395 – £5,550
French
£1,250 – £4,365
Do bear in mind that the cost-estimates provided throughout this article are only estimates and the final total price you will end up paying will mostly be determined by the company you choose to install your doors, the size of the company, and their location. 
If you're looking to install a new front door, check out our New Front Door Cost guide.
Types of patio doors
There's more than one type of patio door and one is likely to be better suited to your home than another. Let's take a look at the most popular options out there.
Bifold patio doors
| | |
| --- | --- |
| Type of Patio Door | Potential Cost |
| Bifold (3-5 panels) | £2,230 –  £6,745 |
Bifold doors are made up of at least two hinged panels that fold together and neatly stack at the side of the door frame by sliding along a top or bottom rail. Bifold doors are charmining in that they are satisfying to operate and fold together smoothly and elegantly. 
The more panels featured in your bifold doors, the more wide open space you can create between the indoors and outdoors. Some companies can offer as many as 20 panels. 
With most bifold doors, you can achieve more unobstructed open space than most other types of doors. Open or closed, your home will receive plenty of natural day or evening light which can transform your indoor space. 
Bifold doors make a nice addition to any home, as long as you're sure that there's enough space in the surrounding indoor or outdoor area to accommodate for the panels when they are opening. Otherwise, a more discrete single sliding door might be more suitable. 
 French patio doors
| | |
| --- | --- |
| Type of Patio Door | Potential Cost |
| French | £750 – £2,365 |
One of the most popular choices in the UK are French patio doors. They're instantly recognisable thanks to their grid panel design and romantic charm. French doors will elevate any property and become the focal point of your home from the inside or the outside.  
They're made up of 2 doors attached to a side mounted hinge. Both doors can open outwards or inwards from the centre. Usually French doors are without a fixed central mullion (beam that runs vertically between two windows), meaning you can enjoy more spacious, unstructured views into your back garden or patio. Since they only ever feature two doors, French double doors are especially suited to smaller properties. 
French doors are also fairly customisable with various options in terms of size, grid pattern, and glazing bars. Glazing bars give French doors their distinct appeal and make them especially suited to traditional properties. Those who'd rather have wide open views, even when their doors are closed, should consider a more contemporary design, such as sliding patio doors. 
Sliding patio doors
| | |
| --- | --- |
| Type of Patio Door | Potential Cost |
| Sliding (2-4 panels) | £895 – £3,550 |
Sliding patio doors are made up of two doors – one that slides open across the other. It moves across a sliding track fitted in the door frame. You can have it so there will be more than one sliding pane, but in most cases the second door is fixed in place. 
The main advantage to sliding patio doors is that, by not opening inwards or outwards, they won't intrude on any space when open. Therefore, if there's not enough surrounding space for opening and closing your patio doors, then sliding doors are a great option.
Sliding doors are usually made up of a single glazing panel, per door. This allows wide open views even when closed, except for the frames which will meet together in the middle. While this may obstruct your view, it also creates a modern feel which you might actually prefer. 
Standard patio door sizes
Standard patio door sizes for each type are as follows:
Patio door sizes
Type of patio door
Average size (width x height)
French
61.61″ x 35.43″
86.61″ x 82.28″
Sliding doors (2 panels)
63″ x 74.8″
114.17″ x 94.49″
Sliding doors (3 panels)
94.49″ x 74.8″
114.17″ x 94.49″
Sliding doors (4 panels)
114.17″ x 74.8″
157.48″ x 94.49″
Bifold doors (3 panels)
78.74″ x 74.8″
149.61″ x 90.55″
Bifold doors (4 panels)
78.74″ x 74.8″
149.61″ x 90.55″
Bifold doors (5 panels)
149.61″ x 90.55″
196.85″ x 90.55″
Materials for patio doors
Patio doors are largely made up of glass panes, giving you a great view of your back garden and allowing plenty of natural light into the home. There's still a frame around the glass and the material you choose will have a massive impact on the benefits you experience from your new patio doors.
uPVC
uPVC door prices are probably the most cost-effective, coming in several hundred pounds less than composite or timber for every style of patio door. Despite its affordability, with uPVC doors, you can enjoy many benefits including low maintenance, naturally energy efficiency, and resistance to warping and physical damage. 
While in appearance, uPVC might not have the same luxury quality as wooden doors, you can always have it coated with a woodgrain finish which gives the appearance of wood for a small fraction of the cost. 
Aluminium
Contemporary properties using sliding or bifold doors should consider aluminium as it's especially modern in appearance.
Aluminium is easy to maintain, since it's very resistant to corrosion and will last for a long time. It will also help regulate the temperature in your home thanks to thermal break technology. . 
Timber
Timber is a much desired door and window frame material for many homeowners as it has a classic charm and a timeless quality. Of all the materials available, it will likely last the longest, up to 50 years with the right upkeep. 
As well as being nice on the eye, timber is naturally highly energy efficient. One of the only downsides to timber doors is that it requires some maintenance, mostly periodic re-painting or varnishing to protect the wood. Without the proper maintenance, the timber may become susceptible to rotting or warping. 
If you have a particular style or material in mind, then it's good to do some research into the best companies in your area that offer the doors you want. This can take some time, since not only should you find such companies, but it's important to also do your due diligence and make sure they are a fully qualified and reputable installer. 
With GreenMatch, we can do all this work for you. We have a whole network of window and door installers up and down the UK. All you have to do is fill in a simple form that lets us know exactly what you're looking for, and where you're located. Then we can find the most suitable installers for your particular project in your area. 
You'll be contacted by up to 4 installers who will offer their exclusive, tailored quotes for their installation services. It's then up to you to choose the installer you'd like to work with.
It's fast, reliable, and completely free. No catch, just professional quotes supplied from the most reputable installers in your area. Get started today by clicking the button below.
Quotes from local engineers
Payment by finance available
Save up to £170 per year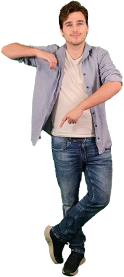 Optimise your home and save the planet
How to find the best patio door installers
As there isn't one set price across the board for the installation of patio doors, we highly recommend comparing multiple quotes.
It's always advisable to source several quotes rather than accepting the first you receive. This way, you'll increase your chances of finding the most competitive price. We also always recommend that you search your local area in order to avoid overpaying from large companies that operate nationwide. 
With all that being said however, finding the best quotes in your local area can be time-consuming, especially if you're not so familiar with the process of collecting quotes. It also takes time to do some proper research into a company's background to ensure they are a reliable installer. 
This is where GreenMatch can help you. Not only can we provide you with up to 4 quotes from professional installers for you to compare, but we'll also only connect you with the installers based closest to your local area. That way, you can take advantage of the best regional rates and you can be sure that you've found the best deal possible. 
It only takes a few moments to complete our simple online form. Our service is 100% free and you're under no obligation to accept any of the quotes you receive.
Quotes from local engineers
Payment by finance available
Save up to £170 per year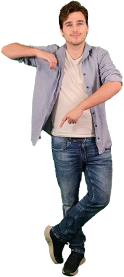 Optimise your home and save the planet
Frequently asked questions