Which is the Most Secure Front Door You Can Buy?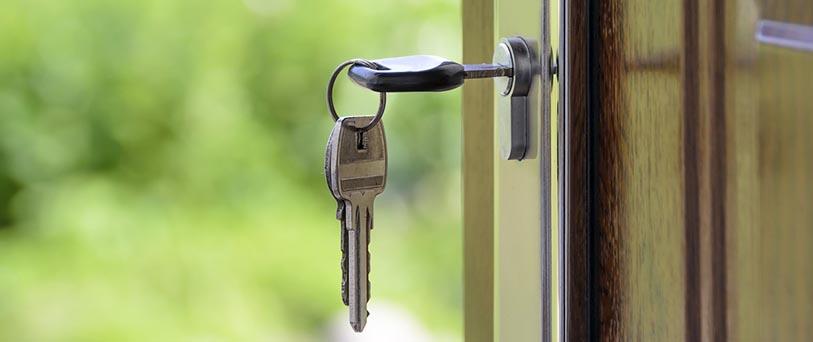 When it comes to installing a new front door, for most people, security is their top priority and will only settle for installing the most secure door available.
To find the most secure front door, you will need to consider the material, locking system and type of window glass. This guide will tell you everything you need to know about front door security to give you the confidence that you're installing a burglar proof door.
It's also important to consider the best installation companies to make sure your door is properly fitted. By comparing multiple offers from the most qualified installers, you can choose the one that offers the most competitive deal.
To help with this, use GreenMatch's free quotes service. We can provide you with up to 4 tailored quotes within 48 hours. All of our quotes come 100% free and you're under no obligation to accept any quotes that you receive.
Quotes from local engineers
Payment by finance available
Save up to £170 per year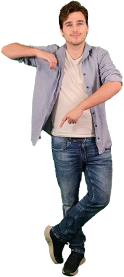 Optimise your home and save the planet
Secure Door Types
If you want a truly secure door for your home you need to think about material it's made of, this is because different materials provide different levels of security. The most secure front doors will be made of:
uPVC
uPVC doors have become commonplace across the UK, popular among homeowners thanks to their low price tag.
So, are uPVC doors secure? On the whole, uPVC doors are secure, largely thanks to having a highly secure multi-locking mechanism. Locking a uPVC door requires the handle to be lifted when turning the key, putting several locks into place.
uPVC doors tend to have a shorter life than other materials, around 10-15 years, and as they age their level of security can deteriorate. So, if your current uPVC door was installed around 10 years ago, you should consider a replacement door to increase home security.
Timber
Wooden doors are often the front door of choice for homeowners looking to add a traditional charm to their home. As well as being widely considered the most aesthetically-pleasing door, timber is a very secure material, especially modern timber front doors.
They're often fitted with a yale lock and a mortice lock but they are available with the multi-locking point system found on uPVC doors for added peace of mind – remember to check which locking system the door has with the manufacturer or installer.
Composite
Composite is the material of choice for high security front doors. Single material doors, like uPVC and timber, might have their benefits but composite doors boast the benefits of several materials (insulating foam, wood, glass reinforced plastic, aluminium).
A high-quality composite door not only offers the highest level of security but durable and weather resistant too.
Metal
Often used for garage doors, different types of metal or steel enforced doors are usually the most secure door you could possibly install. They are thick, highly durable, and can withstand a great amount of force.
Best Way to Secure a Door From the Inside
There's more to be considered than the material when looking to install the most secure front door. To feel completely safe in your home, and make sure you have a burglar proof front door, consider the following:
Five lever mortice deadlock
We'll start with a recommendation from the Metropolitan Police, install a five lever mortice deadlock that can be opened with a key from either side.
Most traditional key-in-the-door locks can be moved without the key, you can see this by turning the key in the lock while the door is open and pushing the lock back into the door. A deadbolt can't be moved unless the key or knob is turned. As far as adding extra security to your door, installing a deadbolt alongside the primary lock will be very effective.
It's worth noting that many insurance companies will require you to have a five lever mortice deadlock on your door to make a claim.
Toughened glass or windowless
Being able to smash a window to reach the lock on the inside of the door is one tactic used by burglars, so installing toughened glass that's resistant to breaking is one option, but better still, opt for no windows your front door.
Long hinge screws
The further the screws, used on the hinges, go into the frame and the door, the more resistant the door will be to a break-in attempt.
Peephole
A peephole allows you to see who is at the door before opening it, so you can choose not to open the door to an intruder.
Door chain
If you decide to open the door to someone you don't know, then a door chain allows you to partially open it. We recommend adding a chain to your front door as an additional layer of protection.
Letterbox basket
The letterbox is an often overlooked part of front door security. If the flaps can be easily removed, then all of a sudden, you have a large hole in the door. In addition to making sure that it's secure on both sides of the door, you might want to consider fitting a letter basket to the inside.
A letterbox should be no closer than 40cm to the locks anyway but the addition of a letter basket will prevent a burglar from reaching in.
For more help making the doors around your home as secure as possible, read through our guide to door security systems and locks.
Reinforce the strike plate
The strike plate is the metal plate that the bolt on the door locks into when it is closed. Oftentimes, the strike plate is not very strong, and can be easily forced open. You can reinforce the strike plate by replacing it with a heavier duty one, or by adding screws to make it more secure.
What's the safest lock and locking system?
The most secure front doors will have a multi-point locking system. This is where the door has multiple locks that engage when the door is closed. This makes it much more difficult for someone to break in as they would need to somehow defeat all of the locks.
While there are a few different types of locking systems that you can choose from, as outlined above, without a doubt, the best for door security has to be the five lever mortice deadlock.
Combining both a deadlock and mortice locking system the fiver level mortice deadlock is the recommended lock by the Metropolitan Police because it is so secure.
Operating the five lever mortice deadlock is simple, to lock it you just need to turn the key in the cylinder and it will engage all five of the levers. This makes it very difficult for someone to pick the lock or force it open as they would need to deal with all five levers at once.
A cylinder lock is a type of mortice lock that uses a cylinder (usually brass) to operate the deadbolt. Cylinder locks are available in a variety of sizes, and can be either keyed or thumb turn.
Keyed locks are a type of cylinder lock that can only be opened with a key, they do not have a thumb turn.
Thumb turn locks are a type of cylinder lock that can be opened with a thumb turn on the inside of the door, as well as a key from the outside.
Both thumb turn locks and keyed locks are very secure, but keyed locks offer the added security of only being able to be opened with a key.
How much do secure doors cost?
The cost of security doors is difficult to estimate as it is impacted by a lot of different factors. The material you choose for your door will have the biggest impact on the final cost of the security door, as will any custom colours and finishes. Laminated or toughened glass will be more costly than standard glass and if you are then adding extra accessories to increase security this will add additional cost.
The following tables give some approximate industry averages for doors and extra security measures excluding installation costs.
Front doors
| | |
| --- | --- |
| Material | Average Cost excluding installation (approx.) |
| Composite | £640 – £2,235 |
| Aluminium | £445 – £1,255 |
| Timber | £580 – £2,030 |
| uPVC | £340 – £925 |
| Steel | £450 – £2,100 |
Patio Doors
| | |
| --- | --- |
| Style of Door | Average Cost excluding installation (approx.) |
| Bifold (3 panels) | £2,230 – £4,555 |
| French | £750 – £1,690 |
| Patio / Sliding | £890 – £2,155 |
Cost of Door Security Accessories
| Accessory | Average Cost excluding installation (approx.) |
| --- | --- |
| Deadbolt | £5 – £200+ |
| Door Peephole | £5 – £25 |
| Door Chain | £10 – £150 |
| Door Lock Reinforcer | £10 – £30 |
| Door Bar | £30 – £150 |
| Door Jammer | £15 – £30 |
| Door Gate/Grill | £80 – £350 |
| Smart security door camera | £30 – £200+ |
Free Secure Door Installation Quotes
The best way to ensure that you get the most secure door fitted to the front of your home is by getting quotes from a professional. A trained installer will be able to survey your property and make a recommendation based on their knowledge and experience.
You can get free quotes from up to 4 installers in your area by completing our simple online form.
Quotes from local engineers
Payment by finance available
Save up to £170 per year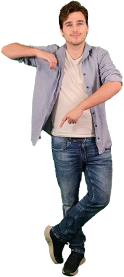 Optimise your home and save the planet