The Complete Guide to Coloured uPVC Doors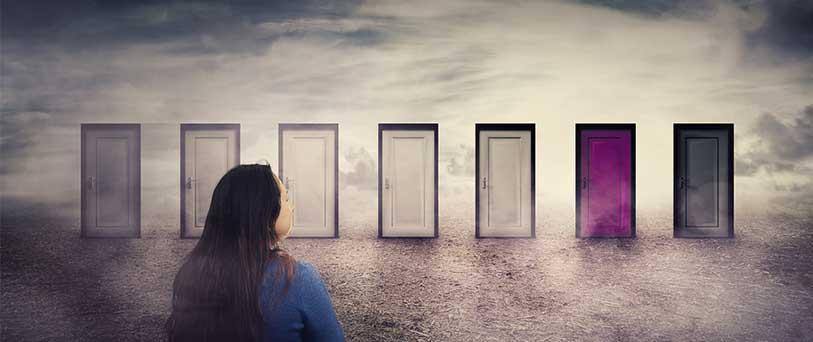 One of the best aspects of creating your dream door is picking out the colour. From natural wood varnish, bright and bold paint colours to the classy and modern grey front doors, there are plenty of options available across all of the different door materials and coloured uPVC doors are very popular.
How to choose your coloured uPVC door
If you're looking at some coloured front door ideas and you're wondering what colour you should go for, you're in the right place. You should be able to find plenty of colours on offer that suit your home's style and personality and your personal preference, but often the fact that there are so many choices can be confusing. You might also want to choose a colour which is in-keeping with the other homes in your area – but then again, you might want to stand out from the crowd.
However, while it's your front door, if you are likely going to sell your property in the near future, you might want to consider more neutral or classic colours to appeal to more buyers.
When selecting the right company for installing your uPVC doors, it's important to gather multiple tailored quotes that you can compare. Doing this independently would require hours of searching for suitable installers and waiting for their quotes.
Alternatively, you can use GreenMatch's no-cost, exclusive quotes service. Just complete our form, and we'll use your information to locate the best uPVC door installers in your locality. Click the button below to begin!
Quotes from local engineers
Payment by finance available
Save up to £170 per year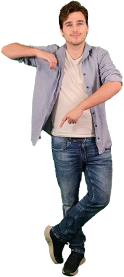 Optimise your home and save the planet
RAL Colour Chart for uPVC Doors
The RAL system is the European colour chart for varnish, powder coating and plastics predominantly used in architecture, construction, industry and road safety. When you place your order for a coloured uPVC door it is highly likely it will be one of the many shades on this chart, although your choice may be limited depending on which supplier you use. Here we have included some examples of popular colours so you can see the variety available to you.
Click here to see the full RAL colour chart for doors and windows.
Bright coloured doors
While many people opt for subtle tones for their internal walls, your front door is somewhere you can afford to be a bit more adventurous. Your front door is the first thing visitors will notice so why not make a statement and show your personality with a bold and bright colour like those in the table below. Yellow is a great choice to contrast against red brick and purple gives a really contemporary look.
| Pink | 4003 Heather Violet | 4010 Telemagenta |
| --- | --- | --- |
| Red | 3020 traffic red | 3024 Luminous red |
| Yellow | 1018 Zinc yellow | 1026 Luminous yellow |
| Blue | 5005 Signal blue | 5017 Traffic blue |
| Green | 6010 Grass green | 6024 Traffic green |
| Purple | 4005 Blue lilac | 4008 Signal violet |
| Orange | 2000 Yellow orange | 2011 Deep orange |
Neutral coloured doors
If you prefer the subtle approach you can't go wrong with neutral tones and classic colours like black or white. Pale grey front doors and muted greens are incredibly popular with homeowners and, crucially, homebuyers. A natural shade of green can pick out any plants, trees or shrubs you have around your front door and gives a fresh finish.
| Grey | 7032 Pebble grey | 7035 Light grey |
| --- | --- | --- |
| Cream/White | 1013 Oyster white | 9001 Cream |
| Green | 6021 Pale green | 6013 Reed green |
| Beige | 1001 Beige | 7006 Beige grey |
Dark coloured doors
Dark coloured doors are classic and always stylish so if you prefer to opt for something more traditional go for a deep and rich shade. With the right finishing touches such as the knocker, handle and letterbox you can add a real touch of luxury whatever the age and aesthetic of your home.
| Black | 9005 Jet Black | 7021 black/grey |
| --- | --- | --- |
| Navy | 5013 Cobalt blue | 5022 Night blue |
| Grey | 7031 Blue grey | 7026 Granite grey |
| Green | 6036 Pearl opal green | 6028 Pine green |
| Brown | 8017 Chocolate brown | 8012 Red brown |
Pastel coloured doors
Prefer the understated look? Elegant and sophisticated pastel shades of any colour are perfect for modern and contemporary homes as well as traditional cottages.
| Pink | 3015 Light pink |
| --- | --- |
| Blue | 5024 Light blue |
| Green | 6019 Pastel green |
| Purple | 4009 Pastel violet |
Whichever colour and style of uPVC door you choose, it's important that you request quotes from multiple companies. This way, you can compare offers and choose the best deal. We also recommend that you choose between locally based installers who can offer far cheaper rates than those that operate nationwide.
To make this process quick and easy, use GreenMatch's free quotes service. We can connect you with up to 4 uPVC door installers for you to compare. All of the installers in our network have been vetted by us and we will only connect you with the most suitable installers based in your local area. Get started today by clicking the button below.
Quotes from local engineers
Payment by finance available
Save up to £170 per year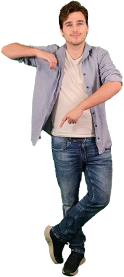 Optimise your home and save the planet
Want matching coloured uPVC windows?
It's worth noting that you can buy both coloured uPVC doors and windows, so if you also replacing your uPVC windows you might be able to choose matching colours or different colours which complement each other.
Other Coloured Door Materials to Consider
In addition to uPVC doors there are other door materials which can also be coloured, with many manufacturers even able to provide you with an exact colour match! We recommend asking your installer what the colour options are for the door you want installed as individual manufacturers may have different colour selections and processes.
Coloured timber doors
The great thing about wooden door frames is that you can paint them whatever colour you like and can also rely on the natural beauty of the wood itself. If you do decide you want a natural finish you may want to spend some time looking at the types of timber on offer and how they look enhanced with stains and varnishes. A wooden door should be durable throughout its life however you may want to refresh the paintwork at some point. This can be done at home using the appropriate paints, stains and varnishes. Check out our section on timber doors.
Coloured aluminium doors
Aluminium doors are often coloured using a powder coating which is then baked on to provide a long lasting result. The colours you can choose come from the RAL selection, which has over 200 colours to choose from. Check out our aluminium doors section.
Coloured composite doors
Whilst composite door colours can sometimes be a little more limited than other materials there are still plenty of options to choose from. In fact some manufacturers are able to colour match a composite door to something from the RAL chart. Generally it's not advised to try and paint your composite door yourself, instead it may be better to consider the colour you want it to be manufactured in as it should wear well and remain looking vibrant over the years to come. Grey composite doors, for example, are very popular. Find out more about composite doors.
Comparing quotes from multiple installers is the best way you can save money on installation. By doing so, you can choose the best deal from a list of competitive offers. Finding the most suitable companies, doing some background research into their credibility, and requesting quotes can take several hours of your precious time.
That is, unless you do it with GreenMatch. It's simple: you fill out the form, then we'll do the rest. We can provide you with up to 4 tailored quotes within 48 hours. All of the installers in our network are vetted by us and we will make sure to connect you with the best options in your area. It's completely free and you're under no obligation to accept any of the quotes you receive. To get started, click the button below.
Quotes from local engineers
Payment by finance available
Save up to £170 per year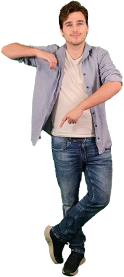 Optimise your home and save the planet