Can You Buy Coloured uPVC Doors in the UK? 
You can now open your uPVC doors to endless colour options that reflect your personality to make your home stand out and match your window colour. If you're thinking of changing your external doors to improve the appearance of your home while also adding to its perceived value, here is what you need to know before choosing coloured uPVC doors:
Coloured uPVC frames are a developing trend in the market
uPVC doors are durable and resilient lasting up to 10 years or more
Coloured uPVC doors are available in a wide range of shapes, sizes, and styles
Unplasticised Polyvinyl Chloride or uPVC is a low-maintenance material commonly used by both windows and doors suppliers in the UK for manufacturing double glazed doors and windows frames. uPVC does not contain plasticisers, which makes it more durable, resistant and sustainable.
Coloured uPVC doors will not only improve the aesthetics of your home but will also provide your house with better insulation, reduce external noise, and eliminate condensation, all while helping you reduce your energy bills.
Fill in the contact form and you will be provided with up to 4 free quotes for coloured uPVC doors. We want to help you make your decision by presenting you free, non-obligatory quotes from trusted suppliers in the UK.
Quotes from local engineers
Payment by finance available
Save up to £170 per year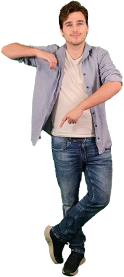 Optimise your home and save the planet
How Are Coloured uPVC Doors Made?
To make coloured uPVC doors, manufacturers spray the doors with coatings designed to paint uPVC. These paints form a molecular cross bond with the plastic surface which leads to a long-lasting effect.
For Woodgrain (wood effect) colours, the door frames are usually laminated in different foil designs.
Furthermore, besides the possibility of choosing among a wide range of door colours, you can also opt for dual coloured uPVC doors (different shades for each side of the door) to match both the inside and the outside of your home.
How Much Do Coloured uPVC Doors Cost?
It is important to keep in mind that coloured uPVC door prices are higher than white uPVC door prices. Even though white uPVC is the cheaper alternative, opting for coloured uPVC doors will highly improve the aesthetics of your home and give it more character. Also getting a style that fits your house, for example uPVC french doors, can give your home more character, and change the costs. 
To get a better idea of how much coloured uPVC doors cost, check the price guide below.
Categories of uPVC Doors
Colours of uPVC Doors
Prices of uPVC Doors (£)
Fully Fitted Coloured uPVC Front Doors
Woodgrain Colours
£875 – £2,030
Other Colours
£910 – £3,110
Supply Only Coloured uPVC Front Doors
Woodgrain Colours
£375 – £1,020
Other Colours
£410 – £1,110
Fully Fitted Coloured uPVC Back Doors
Woodgrain Colours
£875 – £3,800
Other Colours
£910 – £3,870
Supply Only Coloured uPVC Back Doors
Woodgrain Colours
£375 – £800
Other Colours
£410 – £870
You can also visit our guide to learn more about how much is a uPVC front door.
Other Factors That Influence the Price of Coloured uPVC Doors
There are many different factors that can influence the price of your uPVC door. Some of the most important factors you need to consider when calculating the cost of your new uPVC door are:
Size of the door
Choice of glass
Decorative grids
Accessories
Insulation
Design
How Much Can You Save by Installing Coloured uPVC Doors?
uPVC is a perfect choice in energy efficient buildings due to the low conductivity of the material, which means that it does not transfer temperatures from the outside to the inside and vice versa. This helps the typical household save up to £170 per year on heating bills.
The British Fenestration Rating Council (BFRC) is the UK authority in charge of independently verified ratings of energy efficient doors. According to BFRC, doors are rated from A++ to E, A++ being the most efficient and E being the least efficient. You can check the BFRC rating band of different coloured uPVC doors by following these steps.
In addition, coloured uPVC doors are low maintenance as they do not require repainting. This adds another cost-benefit and makes them a sustainable choice for your home.
One of the best ways to save money on the total cost of your new uPVC doors is by comparing tailored quotes from multiple installation companies. Then, you can choose the best deal.
For up to 4 tailored quotes with 48 hours, use GreenMatch's free quotes service. This saves you all the time and hassle out of finding installers independently. Our service is 100% free and you're under no obligation to accept any of the quotes you can receive. Get started today by clicking the button below.
Quotes from local engineers
Payment by finance available
Save up to £170 per year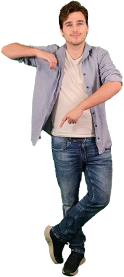 Optimise your home and save the planet
Advantages of Coloured uPVC Doors
There are numerous benefits associated to uPVC doors. Here is a list of the main advantages related to coloured uPVC Doors:
Durability and Resilience
Coloured uPVC doors are resilient and durable. They do not rust, fade, or corrode, which makes them a great alternative to doors made from more luxurious materials.
Low Maintenance and Convenient
The only maintenance that coloured uPVC doors require are a soapy wash and the checking of the seals from time to time. This involves very little effort from your side and it is time saving.
Fire Safety and Home Security
uPVC is a fire-retardant material that is self-extinguishing. In case of fire, coloured uPVC doors will not cause, sustain, or intensify the development of the fire. This means that coloured uPVC doors are safer than timber doors.
Energy Efficient and Sustainable
As mentioned before, coloured uPVC doors provide great insulation, which leads to savings on your energy bill. Coloured uPVC doors prevent heat loss in your home in cold weather and help keep your house cooler in hot weather.
Availability in Many Sizes, Shapes and Styles
You can give your home a personal touch due to the wide variety of sizes, designs and styles available for coloured uPVC doors. That helps you make sure that you can choose the door that fits your personality and home best. If it does not exist, you can always ask suppliers about customised possibilities.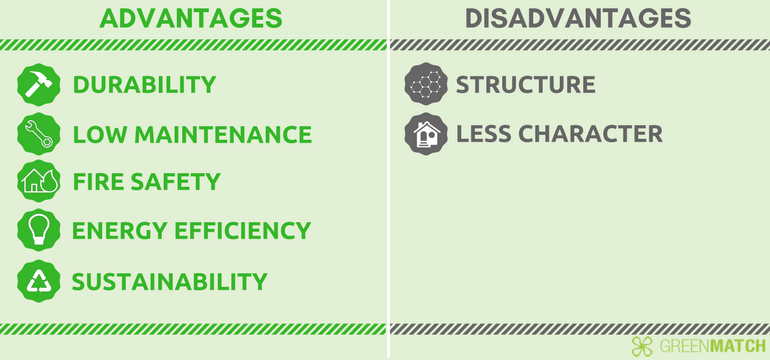 Disadvantages of Coloured uPVC Doors
Structure
Despite uPVC being a robust material, coloured uPVC doors are not as strong as aluminium or wooden doors in terms of structure. Due to their lightweight, coloured uPVC doors might sag. Furthermore, extreme heat can have a negative impact on the doors causing the rupture of the frames.
Less Character
In some cases, wooden doors are more appealing than coloured uPVC doors and provide a sophisticated, elegant look to your home. The charming aspect and the character of homes with timber or aluminium doors are hard to equal by the ones with uPVC doors.
However, developments in technology have been made and uPVC doors can now be customised colour-wise and style-wise to match every home, even the traditional ones.
What Are the Available Colours for uPVC Doors?
uPVC doors are available in a versatile range of colours and each supplier provides numerous options to choose from. The colour options might differ based on the styles, like uPVC stable doors might come in different shades than French doors. 
Woodgrain colours such as Rosewood and Cherry Oak are increasing in popularity, but they are not everyone's preference.
If you feel like a different colour fits you and your house better, a special order can be tailored to your requirements. The uPVC profile requires some preparation and then it can be painted in any colour you like, such as red, blue, yellow, green, etc..
Coloured uPVC doors will improve the appearance of your home as well as its perceived value making your home stand out from the crowd.
What Is The Right Colour for Your uPVC Door?
Despite the wide range of available options, some colours seem to be very fashionable among house owners, that often choose shades of:
Black uPVC doors

Never go out of style

Sophisticated & contemporary look

Grey uPVC doors

Versatile

Modern

Blue uPVC doors

Light shades give a welcoming look

Dark shades give a classic, dignified aspect

Green uPVC doors

Natural appearance

Yellow uPVC doors

Quirky

Add character to your home

Brown (Oak, Rosewood aso.) uPVC doors

Match traditional homes
If you are interested in selling your house, you should be aware that coloured uPVC doors can make all the difference in the world. Real estate experts say an impeccable first door is one of the main factors that influence buyers in their purchase decision when it comes to houses. To make a great first impression, make sure you check the door colours that are likely to sell a house according to specialists.
Depending on your personality, the surroundings and the style of your home, the right door colour differs from person to person. One could say there are no wrong colours, so just set your imagination free and choose the best uPVC doors colour for you.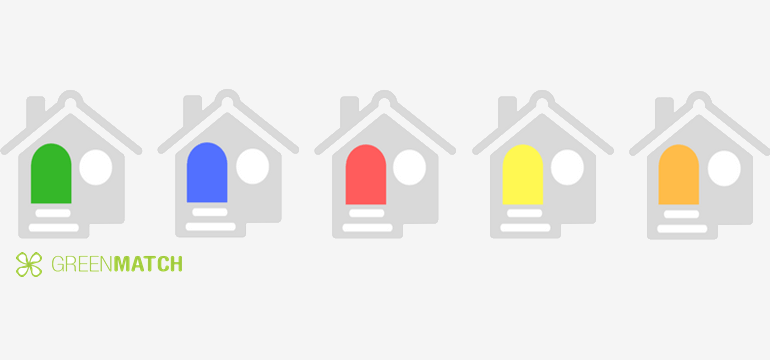 What Are the Best Coloured uPVC Doors in the UK?
Now that you have learned everything you needed to know about coloured uPVC doors, you can decide if they are the right choice for you.
However, finding the best supplier for coloured uPVC doors in the UK is not the easiest task, but we are here to assist you in the best way possible and make sure you find the right uPVC door company for you.
Receive up to 4 free quotes for your new coloured uPVC doors by sending us an inquiry. You can just fill in the contact form and you will be provided with valuable information from our trusted suppliers. It does not cost anything, and it is obligation free.
Quotes from local engineers
Payment by finance available
Save up to £170 per year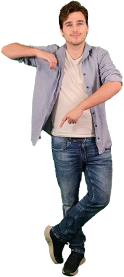 Optimise your home and save the planet