Steel Doors: Benefits & Costs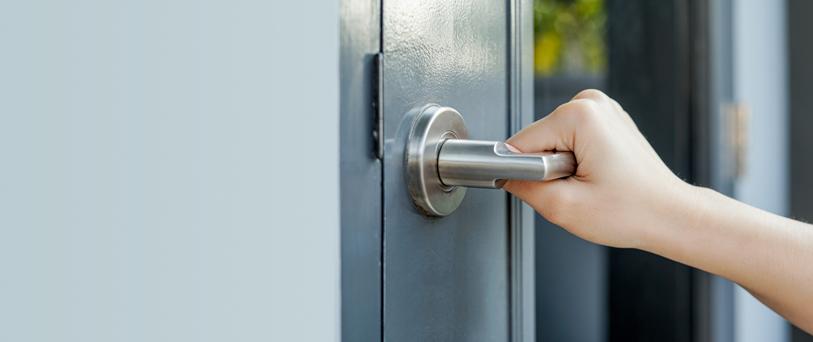 Steel doors are a secure and efficient alternative to more traditional materials used for the doors around a home. As a premium material, steel doesn't make for the most affordable doors but the benefits can make them well worth the investment.
To help limit the total costs of your new steel doors, use GreenMatch's free quotes service. Rather than spending countless hours researching the best companies and requesting their quotes, you can fill in one simple form and let us do the rest.
We will provide you with up to 4 tailored quotes from the best-rated steel door installer operating in your area. You can then compare their offers to find a good deal. It's free, fast, and you're under no obligation to accept any of the quotes you receive. Get started today by clicking the button below.
Quotes from local engineers
Payment by finance available
Save up to £170 per year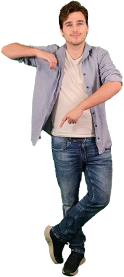 Optimise your home and save the planet
What are steel doors?
Domestic steel doors aren't completely made of steel. A 100% steel door would be incredibly heavy, making opening and closing it extremely difficult. Instead, the core of the door is filled with insulation, often polystyrene, which not only makes the door lighter but also boosts its thermal qualities.
Benefits of steel doors
When it comes to choosing a material for a door, not many have as many benefits as steel. From being highly secure to even potentially helping to lower your energy bills, these are some benefits of steel doors.
Security
Metal doors, such as steel and aluminium, are amongst the most secure. And security is bound to be a top of the list of priorities for many homeowners when it comes to finding replacement doors.
Thermal efficiency
An often overlooked role of doors, particularly those that lead outside, is how well they're able prevent heat from escaping the property. The more heat that's allowed to escape your property, whether it's through the doors, windows or walls, the harder the central heating system will have to work. This will mean that the central heating must be on for longer to reach the desired temperature and drive up your energy bills.
As a metal, steel is an incredibly effective insulator. It's even thought to be around 5 times more effective than pure timber. And to add to the insulation properties of steel doors, the middle is often fitted with a foam. This will help to keep your energy bills down, saving you money.
Durable
Knowing that your new doors won't need replacing for many years to come will put your mind at rest and you'll get that with steel doors. Steel is an extremely durable material, as most metals are, and can withstand any weather thrown at them.
Need very little maintenance
Once steel doors have been fitted, you can pretty much forget about them. All they'll need is the occasional wipe down to keep clean.
Are there any considerations to make with steel doors?
While steel is a secure and durable material it can rust if exposed to moisture. This means that if the layer of paint around the steel door is chipped, you may have to deal with rust. Additionally, when met with extreme force, there is a possibility of denting.
There is a good chance that you may never have to deal with rusting or denting, the real consideration to make is price. Steel is one of the most expensive materials for doors and can cost as much as £10,000.
Alternatives to steel doors
When it comes to finding replacement doors, you have no shortage of options. Some of the alternatives to steel doors include:
Aluminium shares many similarities with steel while composite and uPVC doors are the most popular options of homeowners. Timber, meanwhile, is an extremely desirable material as it makes for charming and traditional doors.
How much do steel doors cost?
Steel door prices will vary depending on size and style. At the minimum, the cost to replace front door and frame in the UK can cost around £450 using steel. However, they can reach prices of up to £2,000 in some cases, excluding installation. Below are the potential costs of the various materials available for replacement doors.
New front door cost UK
Material
Supply costs
Installation costs
Total costs
Steel
£450 – £2,100
£500 – £2,000
£950 – £4,100
uPVC
£340 – £925
£500 – £2,000
£840 – £2,925
Aluminium
£445 – £1,255
£500 – £2,000
£645 – £3,255
Timber
£580 – £2,030
£500 – £2,000
£1,080 – £4,030
Composite
£640 – £2,235
£500 – £2,000
£1,140 – £4,235
Aluminium doors vs steel doors
Metal doors and windows are more desirable than ever. And when it comes to choosing a specific metal, aluminium and steel lead the way.
In terms of price, there isn't much between aluminium and steel. The main difference lies in their flexibility. Steel can be rather limited in terms of the shape and size of door they can be designed to fit. So, if you're looking for a bespoke fit then aluminium doors would likely be the most suitable metal for doors.
Where steel does have the upper hand is in terms of strength. While both steel and aluminium make for highly secure doors, steel can be considered slightly superior.
What about steel windows?
In addition to steel doors, you can also have steel windows installed around your home. Much like steel doors, steel windows are secure and don't need replacing for many years. In addition, the frames don't need to be think, making for a sleek and modern finish. Some benefits of steel windows include:
Extremely secure
Durable
Prevent heat from escaping your home
For more information, read our guide to Steel Windows: Benefits & Costs.
Get steel door installation quotes
To find the most competitive price for the installation of steel doors, we highly recommend comparing quotes. By completing our online form, we'll be able to match you with up to 4 local door installers. Each of the installers will then provide you with a free quote for the work which you can then compare.
Quotes from local engineers
Payment by finance available
Save up to £170 per year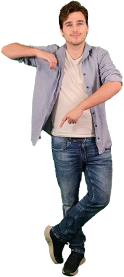 Optimise your home and save the planet