Steel Windows: Benefits & Costs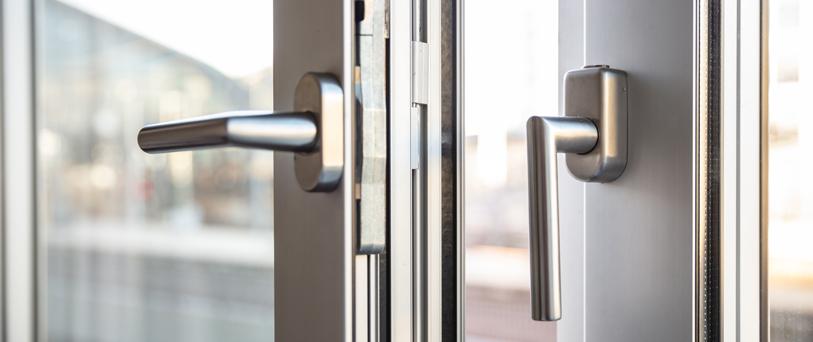 Steel windows are a strong and secure option that also boast modern design. They would make a great option for homeowners looking for window frames that are secure, require very little maintenance and won't need to be replaced for many years.
In this article, we'll take you through the benefits and potential costs of steel windows to help you find out if they're right for your home.
Fill in the form to receive up to 4 free, non-binding quotes on the best secondary glazing options for your home.
Quotes from local engineers
Payment by finance available
Save up to £170 per year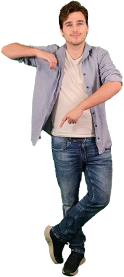 Optimise your home and save the planet
What are steel windows?
Steel is a strong metal that can be used to give window frames a high level of security as well as a sleek modern design. Something worth noting is that not all steel windows are made entirely of steel. In many cases they actually have a timber core that's then coated in steel.
What are the benefits of steel windows?
From being an incredibly strong material to a lengthy lifetime, there are many reasons to consider steel windows.
Strong and secure
Steel is the strongest material for window frames which also makes it the most secure.
Long lifetime
As a strong material, steel windows won't need to be replaced for many years to come. Depending on the manufacturer of your windows, they will remain part of your property for at least 20 years.
Low maintenance
A little wipe every now and then to keep them clean is all the maintenance that you should have to worry about with steel windows. This is unless you leave near the coast as more will need to be done to protect them from salt in the air.
Keep the heat in your home
Steel has exceptional thermal properties. And this means that it will help to keep the heat from escaping your home.
Windows are a common place to lose heat from your home and thanks to steel windows your heating system won't have to work so hard. Great news if you're looking to reduce your energy bills.
Versatile
Steel windows are often made on a bespoke basis giving you greater flexibility with the style and sizing.
Potentially a sustainable material
Steel is one of the most recycled materials on the planet so you could be doing the environment some good if your steel windows are made from recycled materials.
Are there any downsides to steel windows?
For all of their benefits, steel windows do have a few drawbacks. As a metal, steel is fairly heavy which you might notice when opening and closing the windows. And this weightiness can also have an impact on the installation costs. Being one of the most expensive window frame materials, one of steel's other downsides, means that you won't want the installation to cost too much.
For these reasons, we highly recommend comparing quotes from multiple window installers to find the most competitive price.
Steel windows vs aluminium windows
Steel windows most closely resemble aluminium windows so they're worth comparing before deciding which material is best suited to your property.
As metals, steel and aluminium share a number of benefits. They're both secure, have modern design and require very little in the way of maintenance. Compare the 2 materials and steel windows come out on top in terms of strength. Being the stronger material means that steel window frames can potentially be even thinner than aluminium should you want the frames to be discrete. Going for the stronger material does come at a price however as steel windows will be that bit tougher to open and close.
While steel has the upper hand in terms of strength, aluminium windows could come out on top overall thanks to their thermal efficiency and price tag.
Aluminium windows are fitted with a thermal break as standard. This thermal break prevents cold from the outside being passed through the window frame and into the property. With a thermal break, aluminium windows are considered more efficient than steel window frames.
Cost is often the deciding factor when it comes to replacement windows and aluminium windows are typically available at the lower price. Manufacturing steel windows is far more complex than aluminium windows which inevitably impacts the total cost.
How much do steel windows cost?
Steel windows are the most expensive material for replacement windows. Depending on the size and style, steel window frames can cost from around £1,000 all the way up to around the £6,000 mark.
Take a look at how much other window frame materials cost in our guide to Window Prices.
Get free steel window installation quotes
If you've decided on having steel windows installed around your home – or any other material for that matter – comparing quotes will help you to find the most competitive price. By completing our simple online form right here on Windows Guide, you can get free quotes for the installation of replacement windows.
Up to 4 window installation companies local to you will be in touch to provide their quotes. And there's no-obligation to accept any of the quotes you receive.
Fill in the form to receive up to 4 free, non-binding quotes on the best secondary glazing options for your home or business.
Quotes from local engineers
Payment by finance available
Save up to £170 per year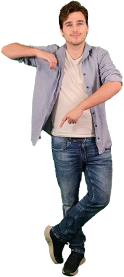 Optimise your home and save the planet