Cheap Conservatory: How Little Can a Conservatory Cost?
Do you dream of adding a conservatory to your home but worry about the cost? The good news is that a conservatory doesn't have to be an expensive luxury. With a little research and smart choices, it's possible to find a cheap conservatory or the cheapest one that fits your budget. You can add a functional space to your home without costing you an arm and a leg.
Choosing a simple design that uses basic materials is essential when finding a low-cost conservatory. Additionally, consider that large conservatories are more expensive. This being said, lean-to conservatories and Victorian conservatories are among the cheapest conservatory options because they require less material and are easier to build and install.
Regarding materials, uPVC is the most cost-effective option for low-cost conservatories in the UK. It's durable, requires minimal maintenance, and provides excellent insulation, which can help keep energy costs down. Aluminium is more durable, but it can be more expensive than uPVC.
If you're looking for a cheap conservatory in the UK, comparing prices from different suppliers is essential. Prices for low-cost conservatories can vary widely depending on the supplier and the specifications of the conservatory. By comparing conservatory prices, you can find the best deal on the cheapest conservatory option that meets your needs.
At GreenMatch, we understand that finding the right supplier for a low-cost conservatory can be overwhelming. That's why we offer a fast, simple and risk-free solution. We have a nationwide network of trusted companies and partner installers who can guarantee high-quality installation and insulation for your new conservatory. Working with our partners ensures you save money and improve your home's energy efficiency.
To get started, click on the button below and fill out our short form. We'll send you up to 3 tailored quotes from local conservatory specialists. Best of all, there's no obligation to accept any quote you receive.
Quotes from local engineers
Payment by finance available
100% free and no obligation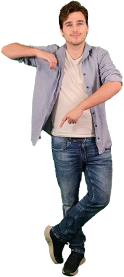 Optimise your home and save the planet
Types of Cheap Conservatories
Finding a cheap conservatory should not be too complicated. One option is to look for cheap conservatories for sale. These might be new conservatories that have been discounted for various reasons, such as overstock. You can often find good deals on these conservatories, but ensure they meet your needs before paying for them.
There are several types of low-cost conservatories that can be both functional and stylish. Among the cheapest conservatory options, we can list lean-to conservatories and Edwardian conservatories. These styles of conservatories can be less expensive than other types and much less expensive than an orangery extension cost.
On average, cheap lean-to conservatories cost approximately £9,000, while cheap Edwardian conservatories prices are around £10,400. You can find more information on fully glazed conservatory costs in the sections below.
Types of Low-cost Conservatories
Style
Average Price
Lean-to
£9,000
Edwardian
£10,400
A brick conservatory with a solid roof could also be a low-cost conservatory option if it is relatively small and features half-brick walls. This type of brick dwarf wall is cheaper as it requires less material. Nevertheless, they are less energy efficient than a full-brick wall.
Also, while a brick conservatory cost can be affordable, this type of conservatory is generally on the expensive side because other building materials are cheaper (e.g. uPVC, aluminium). However, they may help you save money on energy bills in the long term due to their improved energy efficiency.
Lean-to conservatories
A lean-to-conservatory is one of the more affordable conservatory types. These conservatories are often attached to the side of a house. They are characterised by their simple and clean lines, with a pitched roof that slopes downwards towards the house.
Lean-to conservatories are typically made of uPVC, timber, aluminium, or brick. With the proper design, they can match the style of any existing structure.
On average, a low-cost lean-to conservatory can cost anywhere from £6,620 to £11,970. The total cost of cheap lean-to conservatories can vary depending on a number of factors such as the size, materials used, labour costs and any additional features such as heating and ventilation. The final price will also depend on whether you choose a DIY kit or have it professionally installed.
In the table below, you can compare average prices for cheap lean-to conservatories. Since these are the most affordable conservatory materials, we have listed referential costs for uPVC, aluminium, polycarbonate and glass. Using wood or bricks and installing solid roofs made of tiles will skyrocket the prices.
Cheap Lean-To Conservatory Cost
Structure Materials
Roofing Materials
Average Price (cheapest side)
uPVC
Polycarbonate
£6,620 – £8,816
uPVC
Glass
£8,075 – £10,640
Aluminium
Polycarbonate
£7,447 – £9,917
Aluminium
Glass
£9,084 – £11,970
Edwardian conservatories
An Edwardian conservatory is another popular style of low-cost conservatory. Its main characteristics are its square or rectangular shape, pitched roof, and clean lines. It typically features a high roof that allows for plenty of natural light and a spacious feel. Edwardian conservatories are often used as an extension of the home's living space, providing a light-filled area for relaxation, dining, or entertaining.
On average, cheap Edwardian conservatories made of affordable materials such as uPVC, aluminium, polycarbonate and/or glass can cost around £8,225 to £13,447. As mentioned before, the final price will vary depending on the size, installation costs, installer's rate, etc.
While an Edwardian conservatory is likely more expensive than a lean-to, the increased natural light and a greater sense of space may be worth the extra expense. Check the average prices per material used in the table below.
Cheap Edwardian Conservatory Cost
Structure Materials
Roofing Materials
Average Price (cheapest side)
uPVC
Polycarbonate
£8,225 – £10,425
uPVC
Glass
£8,875 – £11,000
Aluminium
Polycarbonate
£9,266 – £11,727
Aluminium
Glass
£10,197 – £13,447
What is the cheapest type of conservatory?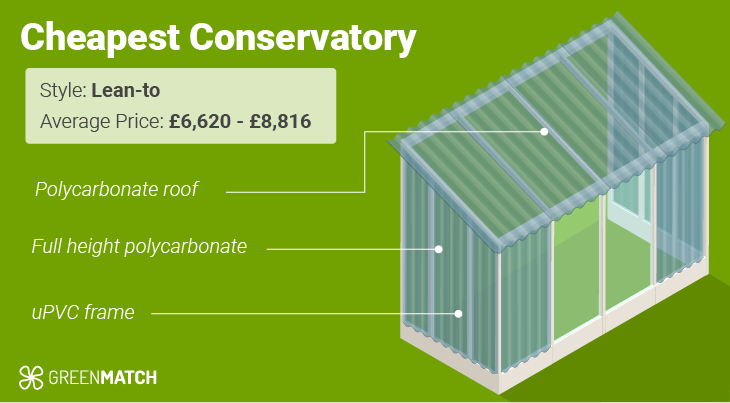 In short, a lean-to conservatory is likely the cheapest type of conservatory you can get. They are typically smaller and have a simple design, making them more affordable than other styles. Additionally, as they can be attached to an existing wall, you will not need to spend money building a new foundation. On top of that, you will dramatically reduce costs if you opt for the cheapest materials available: uPVC and polycarbonate.
Moreover, a DIY lean-to conservatory can help you save even more money. However, while it is a tempting option, it's also important to note that building a conservatory is a complex process requiring much skill and knowledge.
Keep in mind that opting for a DIY conservatory constructed from the most affordable materials may seem like a viable choice initially. However, for a more sustainable, long-term solution, it's worth exploring alternative options.
For instance, a combination of uPVC and polycarbonate may entail higher maintenance demands compared to uPVC and glass, particularly for the roofing. The necessity for periodic replacement of polycarbonate and the added requirement for heating and cooling in the conservatory are additional factors to consider.
A poorly constructed conservatory could cost you more in repairs or replacement in the long run. If you fail to insulate it properly, you might also give away more money than usual in energy bills.
As experts in domestic energy solutions, we recommend hiring a reputable conservatory supplier in your area. They can ensure your conservatory is built to the highest standards and provide special deals.
At GreenMatch, we can connect you to installers that can offer you better prices and make your home more energy efficient. Select your region, and we will find you up to 3 quotes for affordable conservatories from local companies. Our service is free, fast, and highly reliable. You are not obliged to accept any quotes you receive.
Quotes from local engineers
Payment by finance available
100% free and no obligation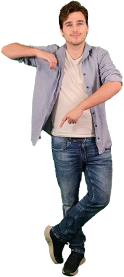 Optimise your home and save the planet
Finding cheap conservatories
When looking for a cheap conservatory in the UK, it's important to compare prices from different providers. Some of them may offer lower prices on low-cost conservatories by using cheaper materials or cutting corners on construction. However, we don't recommend this option as you may have issues with your conservatory in the long run due to a faulty installation.
Instead, it is preferable to find a provider that offers high-quality cheap conservatories at a reasonable price. By researching and comparing prices, you can find a cheap conservatory that meets your needs and fits your budget.
When comparing prices from different providers, ask about the warranties and guarantees they offer on their conservatories. A reputable provider should be able to offer a comprehensive warranty covering both the materials and the construction of the conservatory. This can provide peace of mind and help protect your investment for years to come.
What is the cheapest way to get a conservatory?
Without a doubt, comparing quotes from different local suppliers and installers is the cheapest way to get a conservatory. You can do the research yourself, but you will spend hours getting informed about building regulations, finding out if you need planning permission, searching for conservatory specialists and calling them on the phone several times.
On the contrary, if you use GreenMatch's free quoting service, you will get your conservatory in the cheapest, easiest and most stress-free way ever. All you have to do is fill in a short form and then you'll receive quotes from up to 3 vetted conservatory installers near you from our trusted UK network. Click the button below to get your free, non-binding quotes now.
Quotes from local engineers
Payment by finance available
100% free and no obligation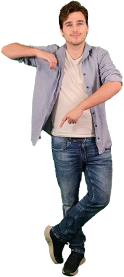 Optimise your home and save the planet
FAQ