Why compare boilers vs heat pumps?
With the rising popularity of renewable energy sources, the use of nontraditional heating systems witnessed an increasing interest from the household owners as well. The rationale behind the current hike in popularity of heat pumps, solar panels or biomass boilers among landlords is contingent on the cost-efficiency these can deliver if used wisely. Still, some would tend to believe that certain renewable energy technologies are better than others and that choosing between them will come down to one's preferences, property characteristics and budget allowance.
The October 2022 energy price cap increase means the average household will pay £3,549 on annual energy bills. This is triple the amount paid last year. And its projected that electricity and gas prices will continue to increase in 2023.
This comes during a time when the UK is already facing high inflation, cost of living crisis and energy crisis instigated by the economy recovering from COVID-19 lockdown and less imported gas from Russia.
As a result, many homeowners have found renewable energy— through solar panels & heat pumps— to be the solution to becoming energy self-sufficient and independent of the gas and electricity grid.
Newly built homes are choosing heat pumps over boilers stating the banning of gas boilers by 2025. Boiler manufacturers are also focusing on hydrogen-ready boilers to keep their businesses going. There are several boiler manufacturers who also offer heat pumps to accommodate the shift in heating methods. 
To further sustain this argumentative discussion on which of the heating devices are better than others, we decided to compare boilers, with the emerging star of sustainable heating – the heat pump. But before we undertake this- hopefully insightful- heat pump and boiler comparison, we considered that a small introduction of the 'best heating device' title contenders will be appropriate.

You can also check our new video on the topic below, where we explain the running costs of air source heat pumps, and compare that to different types of boilers! 
To ensure that a ground source heat pump is suitable for your home, it's recommended to consult with a professional heating engineer.
However, it can be challenging to find reliable installers who offer fair quotes. GreenMatch streamlines the process by connecting you with certified installers from our network. Simply fill out our short form and get up to 3 quotes from local heat pump installers within 48 hours. Click the button below to get started.
Quotes from local engineers
Payment by finance available
Save up to £1100 per year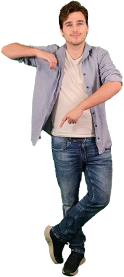 Optimise your home and save the planet

Boilers
A boiler is a sealed chamber device, wherein the coolant (usually a water-based solution or water steam) is heated to a predetermined temperature, which is later used to generate heat and provide hot water. When looking for a boiler, one might want to consider the following technical parameters that will help the customer easily compare boilers and the select the one that fits his/her needs and budget best. 
Boiler's technical features to pay attention to:
The power output (rated power)
The efficiency rate (COP)
The type of coolant used
The coolant operating temperature
The coolant operating pressure
Hydraulic resistance
We won't stop detailing each of the technical parameters since it does not serve the purpose of this blog post. Still, we invite you to have a close look at our website's sections for boilers and other renewable energy technologies.
Boiler types
Biomass Boilers
Gas (Conventional) Boilers
Heat Pumps
A heat pump is a more complex device if compared with a boiler, but the main goal behind the functioning of a pump is more or less the same, namely heat generation. The heat pump's operation is based on absorbing and transferring a certain amount of thermal energy from a low-grade source (air or underground layers) to a heating element (pump's coolant) with a higher temperature.
Most of the pumps use a liquid refrigerant as coolant, that is pumped into the underground pipes (in the case of a ground source heat pump) or into the external fan cover tubes (in the case of an air source heat pump with ASHP heating), which absorbs the air or underground heat, that later is passed through a compressor where its further heated and moved to the heating and hot water circuits of the house.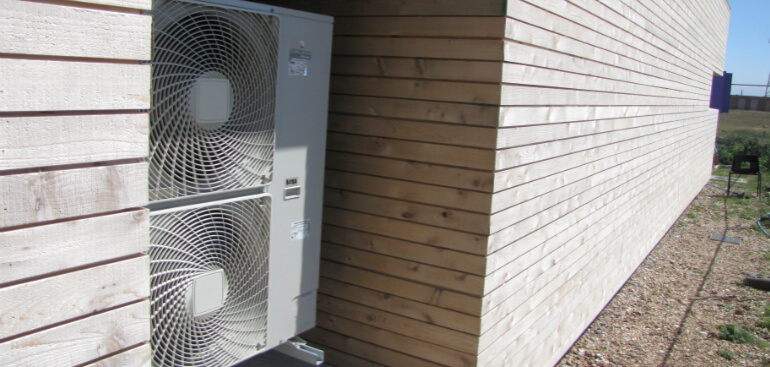 Things to consider when looking for a heat pump:
The initial installation costs
The pump's refrigerant
The pump's size (BTU's – British Thermal Unit)
The pump's technical features – SEER Rating (seasonal energy efficiency ratio) and HSPF Rating (heating seasonal performance factor)
The pump's warranty conditions
Government grants for heat pumps
Heat pump types
It is recommended to compare heat pumps before investing in one because there are so many different types. A few of those a re-listed below. 
Air Source Heat Pump
Ground Source Heat Pump
Air to Water Heat Pump

Concluding remarks
Although the heat pump turned out to be the winner of our short but engaging contest, there are certain things that one has to be aware of in order to have a comprehensive understanding about when to consider a boiler or a heat pump for heating his/her property.
As it was shown earlier, a heat pump is an absolute champion when it comes to CO2 emissions, and can deliver a superior efficiency rate compared to a boiler. Nevertheless, it has to be mentioned that while a ground or air source heat pump that has a COP (Coefficient of Performance) of around 3, surpassing an electric boiler and oil combi boiler in terms of reducing costs and emissions, it fails to outperform a gas boiler.
Given the high initial heat pump costs and the limited heating output of a heat pump, having a gas boiler might prove to be cheaper and to a certain extent more efficient, especially during the cold days of the winter, when you might need a higher heat yield. Considering, the continuous improvement of heat pumps, we might expect that in the near future, these will increase their performance rate, and therefore will set higher efficiency standards that will be hard to match by other heating devices available on the market.
The UK government is also trying to enable the transition to low carbon solutions for heating homes, and given that a large share of traditional boiler manufacturers also offers hybrid systems and heat pumps, they see a good potential in this shift.
But until the transition is witnessed, you might want to think twice before rushing out and choosing a heat pump instead of a boiler. The old and mighty gas boiler, still 'has a few aces up its sleeves' that can prove useful. The other thing is that you will have to take more precocious measures when dealing with a device that runs on gas.
Get Quotes on Boilers and Heat Pumps!
If you have decided to purchase a boiler or a heat pump, but you are not sure which type you would like, we are ready to help you. Fill out the form on this page with your personal preferences and information, and we will provide you with up to 3 different suppliers of boilers or heat pumps. You are free to choose the offer that best suits your needs. The service is free, without obligation, and takes only a few minutes.
Quotes from local engineers
Payment by finance available
Save up to £1100 per year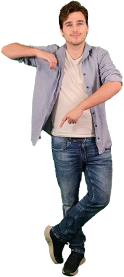 Optimise your home and save the planet