In 2022, the IEA (International Energy Agency) reported the European market experienced a 40% increase in heat pump sales. If you're considering an energy-efficient and cost-effective boiler alternative, it's worth looking at LG air-source heat pumps.
An air-source heat pump transfers heat from the outdoors to provide heating for residential spaces. The heat pump's operation can be reversed during warmer months to provide cooling to the interior and supply hot water for both central heating and household needs.
The LG heat pump line-up is called Therma V and it's a gas replacer in providing heating, cooling, and hot water for homes. This article will take you through 5 LG air-source heat pumps and highlight what to keep in mind when choosing a heat pump for your home.
At GreenMatch we understand that looking for a proper solution requires your time, and expertise which you don't always have. That's why we connect our customers with local professional installers. 
Fill out a short form and we will connect you with up to 3 certified companies offering personalised guidance and a free installation quote. You can compare the quotes to ensure you're not paying too much, and you don't have to accept any offers you receive. Click on the button below to get started.
Quotes from local engineers
Payment by finance available
Save up to £1100 per year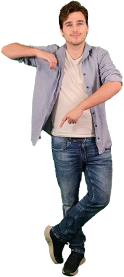 Optimise your home and save the planet
LG air-source heat pump prices in the UK
On average, the total cost of a heat pump varies between £6,000–£12,000 including the heat pump itself and installation. While choosing the best air-source heat pump for your budget, consider the following factors: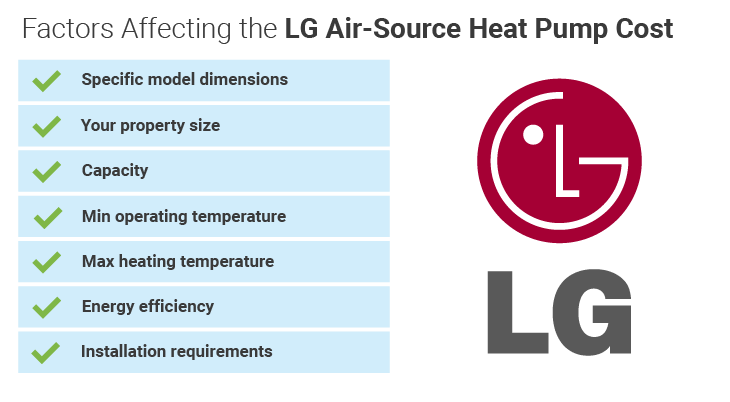 LG air-to-water heat pumps provide both building heating and the required domestic hot water. LG heat pumps are very flexible systems that can be connected to other devices such as solar cells to reduce the energy needed as input and optimise the resource potential. 
LG heat pumps are inverter controlled, which means that they adapt to demand and they only use the energy necessary to operate without performing at full power. These heat pumps are designed to adjust the compressor speed to maintain the desired temperature without switching the compressor on and off.
LG offers a range of air-source heat pumps THERMA V which comes in the following models:
Benefits of national and local GSHP installers
Specs/Model
THERMA V Split
THERMA V Split High-Temp
THERMA V Monobloc
THERMA V Monobloc R32
THERMA V R32 Silent Monobloc
Capacities (kW)
9, 12, 14, 16
9, 12, 14, 16
Single phase: 5, 7, 9, 12, 14, 16
3 phase: 12, 14, 16

Single phase: 5, 7, 9, 12, 14, 16
3 phase: 12, 14, 16

Single phase: 9
Min. operating temp
-20°C
-20°C
-20°C
-25°C
-25°C
Max. heating temp
65°C
65°C-80°C
65°C
65°C
65°C
Sound power level (dB)
42-60
58-63
55
55
32
Price range (excluding installation costs)
£3,255-£6,300
LG THERMA V Split Heat Pump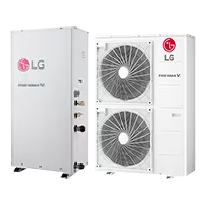 The THERMA V Split Heat Pump is an air-to-water heat pump with both outdoor and indoor units. It is a great choice for those seeking enhanced control over their heating and cooling systems, especially for larger properties.
The LG THERMA V Split operates without relying on fossil fuels, contributing to its environmentally friendly nature. Furthermore, it is energy-efficient and offers various outputs, from 3kW-16kW, accommodating various home sizes and types. The THERMA V Split is typically pricier than other models due to its increased capacity. This model comes with outdoor and indoor units which ensure different heating or cooling in different rooms of the house.
LG THERMA V Split High-Temperature Heat Pump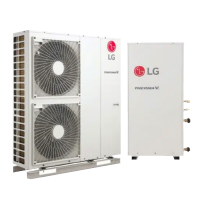 The THERMA V Split High-Temperature Heat Pump is a specialised solution for applications requiring powerful heating capabilities. It can provide hot water and heating at temperatures as high as 80°C, even in extremely low temperatures as low as −15°C and −20°C. This makes it particularly suitable for older properties with less insulation and refurbishment projects. It is a perfect choice for individuals who prioritise reliable performance and high capacity, especially in low-temperature conditions.
LG THERMA V Monobloc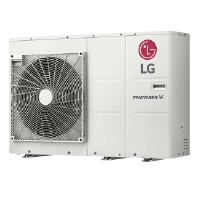 The THERMA V Monobloc offers a range of outputs from 3kW-16kW, catering to various home sizes and types. It incorporates an energy-saving inverter water pump, preventing unnecessary energy consumption. LG's pressure control sensor empowers the system to assess its surroundings and make prompt and precise judgments on optimal operation methods. The THERMA V Monobloc is available in both monobloc and split versions, with a maximum output temperature of 65°C. Despite the modest output temperature, its capacity and efficiency make it a popular option.
LG THERMA V Monobloc R32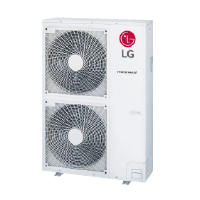 This model stands out for its use of a more environmentally friendly refrigerant and has a lower Global Warming Potential compared to R410A, which is commonly used in other air-source heat pumps. The R32 refrigerant has a Global Warming Potential of 675, which is 70% lower than that of R410A.
Moreover, the Monobloc R32 model is exceptionally efficient, boasting an ErP rating of A+++. It also comes with various additional features, including the Revolutionary Scroll Compressor with 'wet vapour' injection, and heat exchangers coated in LG's Ocean Black Fin epoxy resin to prevent corrosion.
One of the noteworthy advantages of the THERMA Monobloc R32 is its flexibility to incorporate standard boilers and/or solar panels into the heating and cooling system design.
LG THERMA V R32 Silent Monobloc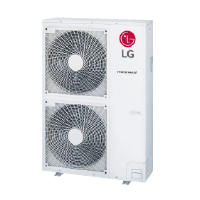 The THERMA V R32 Silent Monobloc is the second generation of LG's R32 Monobloc series. Having received the Quiet Mark accreditation, it caters to individuals who prefer quiet heat pump solutions. It operates as quietly as 32 dB which can be compared to the human whisper.
The THERMA V R32 Silent Monobloc can be installed within a minimum of 5 metres from neighbouring houses. It is also a highly efficient heat pump that uses eco-friendly R32 refrigerant and R1 scroll compressor. 
The heat pump prices really depend on your specific situation and approach. The best way to tailor the installation total to your energy- and cost-saving strategy would be to compare quotes from several installation companies. 
You can contact manufacturers and local installers or go through the LG heat pump reviews on your own. This, however, can be time-consuming and stressful when done alone.
Fortunately, this is something GreenMatch can help you with. Fill out our 30-second form and enjoy us doing the groundwork for you. We'll provide you with 3 free quotes to compare from certified installers near you. It's free and doesn't bind you to place any orders. Simply click the button below to request your quotes.
Quotes from local engineers
Payment by finance available
Save up to £1100 per year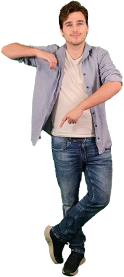 Optimise your home and save the planet
LG air-source heat pump review: the pros & cons
The THERMA V line-up is the most popular among all the heat pump models manufactured by LG. Anyway, there's no one-model-fits-all solution so deciding on a suitable option spins around looking at heat pump pros & cons. 
Here's an overview of the advantages and disadvantages that are typically associated with various LG air-source heat pump models.
Advantages of LG air-source heat pumps
Price: Compared to other air-source heat pump manufacturers, LG provides more cost-effective solutions.
Reduced energy bills: LG air-source heat pumps use up to 75% of the energy from the ambient air which reduces your energy bills and on average saves you up to £590 yearly compared to gas boilers (Energy Saving Trust, June 2023).
Remote access control: Use the LG ThinQ™ app to control your heat pump from your mobile via Wi-Fi.
Voice control: The same app is available with Google Voice Assistant and Alexa voice control through Google Home and Wi-Fi modem.
Life-span and warranty: An LG heat pump can last for up to 20 years for 7 of which LG offers a warranty.
Efficiency: THERMA V air source heat pumps show an energy efficiency rating of A+++ and are four times as effective than fossil fuel-powered alternatives.
Disadvantages of LG air-source heat pumps
Location limitations: Property size, local climate, or insulation level influence where the heat pump can be placed and might not fit the homeowner's approach.
Installation: Some LG air-source heat pump models can require two units instead of one which can be problematic for smaller properties.
Compatibility issues: For effective operation, certain LG air-source heat pumps might require additional equipment like backup heating systems which can add up to the total cost of the heat pump.
LG air-source heat pump reviews
In 2022, LG's THERMA V air-to-water pump line-up was awarded the Heat Pump Product of the Year. Together with that, THERMA V Monobloc S has received the Quiet Mark accreditation which contributes to reduced noise pollution in your household.
Big manufacturers like LG Electronics constantly research and incorporate new technologies to create better and more efficient products.  
LG's proven high energy efficiency makes it a reputable player in the air-source heat pump niche, so by choosing LG, you will surely be among the first to access A-class technologies and customer service.
How do LG heat pumps compare to other heat pump brands?
Compared to other brands, LG air-source heat pumps are considered high-quality and energy-efficient. Let's compare LG with more brands and its other main competitors to see how LG stands out.
LG competitors' overview

| | | | | |
| --- | --- | --- | --- | --- |
| | Daikin | Fujitsu | LG | Mitsubishi |
| Price | £££ | £££ | ££ | £££ |
| Warranty | 12 years | 10 years | 5-7 years | 12 years |
| Max indoor noise level (dB) | 45 | 43 | 39 | 34 |
| Energy efficiency | A+++ | A++/A+ | A+++ | A++ |
| Cooling efficiency | 23 SEER | 22 SEER | 22.7 SEER | 23.1 SEER |
| Heating efficiency | 12.5 HSPF | 11 HSPF | 11.4 HSPF | 12.5 HSPF |
| Air quality | Dust collection and deodorising filters | Ion deodorization filters | Micro-protection filters, self-cleaning indoor coil | Hybrid and Platinum deodorising filters |
LG definitely takes the lead in providing energy-efficient heat pump solutions at the lowest price. With its newest R32 Silent Monobloc model, LG heat pumps are one of the quietest as well.
So, in case you're looking for an energy-efficient and affordable air source heat pump solution, you might want to scan through the LG heat pump model range.
Should you get an LG heat pump?
LG heat pumps are reliable and long-lasting with proper maintenance. Based on your current energy-saving approach, you want to compare all pros and cons, pin down your needs, and search for the model that can meet them.
LG's THERMA V product line-up provides heating and cooling options for homes, each with its own benefits and unique features. So you might want to consider separate LG heat pump models based on your budget, local climate, system capacity, or preferred heating temperatures.
Getting a hang of all the tech specs and finding quotes from reputable companies is a daunting task if done alone. Moreover, it takes a ton of effort and is time-consuming.
GreenMatch values your time and does all the heavy lifting for you. Fill out a quick form and we'll provide up to 3 free quotes from the heat pump installers near you. Just compare the prices without any obligations to accept any offers. Click the button below to get started!
Quotes from local engineers
Payment by finance available
Save up to £1100 per year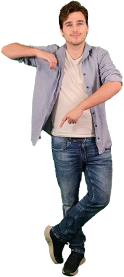 Optimise your home and save the planet
FAQs on LG air-source heat pumps