Kensa Ground Source Heat Pumps

Kensa has been solely manufacturing ground source heat pumps for over two decades. Kensa produces popular ground source heat pumps ranges, such as the Shoebox Heat Pump and the Evo Heat Pump. 
Alongside their mission to connect more people in homes and businesses to cleaner, greener, and affordable heat, they believe that heat pump technology holds the most potential for the decarbonisation of heating.
Has this sparked your interest in Kensa's ground source heat pumps? You're in luck! GreenMatch can help you by providing up to 3 free and voluntary quotes from our network of professional providers. In less than a minute you can get started by clicking the form below:
Quotes from local engineers
Payment by finance available
Save up to £1100 per year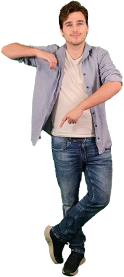 Optimise your home and save the planet
Kensa Shoebox Ground Source Heat Pump
Kensa's popular Shoebox Range is their smallest and quietest heat pump:
Produced in Britain, the Shoebox range is known to be very quiet and small compared to their competitors

Provide both heating and hot water for domestic use 

Kensa Shoebox heat pumps are available with different output sizes:

Single compressor model of 3kW

Twin compressor model of 6kW
Thanks to its limited size, this device can be put under the kitchen sink in every house so that households can have reliable and independent heating provisions. This makes them:
Easy to install
Have lower initial costs and shortened installation times, since fewer boreholes need to be dug
Kensa Evo Ground Source Heat Pump
Kensa's second domestic heat pump range is the Evo, which is their smartest and most efficient heat pump:
Energy efficiency of A+++
World-first ground source controller
Availability in different output sizes: 7kW, 9kW, 13kW, 15kW, 17kW
It suits houses both new and old since this system can run alongside others and it can be programmed to supply heating, hot water or cooling.
Kensa Commercial Plantroom Ground Source Heat Pump
The Commercial Range is Kensa's largest capacity model, ideal for large or commercial buildings: 
Available in different output sizes of 20 to 75 kWh
can provide both heating and cooling
Ideal for cascaded systems that connect multiple units
How Do Kensa Heat Pumps Work?
Kensa's ground source heat pumps are an energy-efficient heating technology that delivers 3 to 4kW of renewable energy for every 1kW of electrical power consumed. The rest of the energy is harnessed for free from ground sources. As electrically driven appliances with no combustion, ground source heat pumps emit no point-of-use emissions.
Heat naturally flows from warmer to cooler places. A ground source heat pump exploits these physics by absorbing energy from the ground and compressing the low-grade energy into high-grade heat. It then delivers the heat through a building's heating distribution system, providing 100% of the heating and domestic hot water requirements.​
Price Range
Kensa is perfectly placed to help with your project needs. All of their products are engineered with the British home in mind, allowing for simple and affordable installation and minimal maintenance. 
With that being said, it is hard to give a precise price estimate since the final result is affected by many variables such as the size of the house and the overall consumption that is connected to the desired warmth level. These are important variables, therefore estimating them is the first step toward a realistic and reliable price forecast.
To take the first step, you can click on the form below and specify the type of heat pump you would like to buy, the number of rooms that your property has and what kind of heating you are currently using. GreenMatch will provide you with up to 3 free and non-obligatory quotes so you can compare Kensa heat pump prices from different suppliers instead of spending endless hours doing research by yourself.
Quotes from local engineers
Payment by finance available
Save up to £1100 per year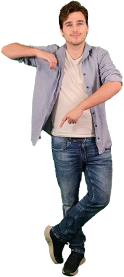 Optimise your home and save the planet