TermSelect Combines Different Sustainable Energy Resources into One, Unique Heating Solution!
Technology advancements, mass production benefits and market competition have made renewable heating solutions more affordable to households. Because of global warming concerns, the UK government has encouraged homeowners to install environmentally-friendly heating solutions by offering green incentive schemes.
Besides the typical air source and ground heat pumps, manufacturers have offered a number of hybrid heating solutions in recent years. Setting focus on efficiency, various models have combined different conventional and renewable heating systems.
Contrary to them, ThermSelect is an air/water-brine/water, entirely carbon-free heat pump. Developed in Germany, ThermSelect was one of the winners on the annual HVR Awards for Excellence in 2013, organized by the Heating and Ventilating Review in the UK.
Finding the right heat pump can be a difficult and time-consuming process. Let GreenMatch help you, by offering you up to 3 quotes from relevant suppliers. All you need to do is fill out the form below. It is free and non-obligatory! 
Quotes from local engineers
Payment by finance available
Save up to £1100 per year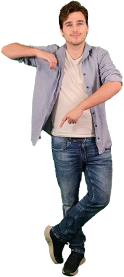 Optimise your home and save the planet
ThermSelect: A Carbon Free Heating Innovation
Contrary to other hybrid heat pumps, ThermSelect combines only carbon-free, renewable heating sources in one unit. The air/water and brine/water system integrate either air and geothermal heat or air, geothermal and solar heat in one compact module.
ThermalSelect automatically switches to the most efficient operating mode depending on the weather conditions and can use either mode interchangeably or simultaneously. The device has enhanced controllability, handled by a control unit with separate controllers for the heat cycle and the geothermal circulation.
To enhance the efficiency of the hybrid pump, the components related to the pump's controllability are designed in a way that helps them to communicate over a common bus.
ThermSelect: Product Specifics
ThermSelect devices are intended as heat sources for closed warm water central heating systems and for central warm water preparation. It is available in several devices with a specific mode of operations and extensive accessory sets. While the first two versions, ThermSelect and Pro, integrated air to water and geothermal systems, the Sun and Sun Pro versions can move geothermal, air and solar heat to your home. 
ThermSelect – offers the opportunity to choose alternatively between either ground or air heat
ThermSelect Pro – offers the opportunity to either use simultaneously ground and air heat or choose alternatively between them
ThermSelect Sun – offers the opportunity to alternatively use the ground and air heat on the source side and solar heat on the sink side 
ThermSelect Sun Pro – ground, air and solar heat are used as sources, while solar heat is fed into the heat sink when access is possible
ThermoSelect comes in two sizes (width x depth x height):
690 x 600 x 900 and
1030 x 730 x 900
The standard ThermoSelect sizes are available for a capacity range from 10.4-40.9 kW.
ThermSelect: Design
ThermSelect consists of inner and outer parts, combined in a compact design. It has two evaporators, an outside air evaporator and a brine evaporator, both connected to the heat pump cycle.
This helps it to automatically select the most efficient heating source based on the weather conditions. Depending on the operation mode, any of the heating sources may be used simultaneously (e.g. ThermSelect Pro) or alternatively.
The air/water-brine/water heat pump can be integrated with either a solar thermal system (e.g. ThermSelect Sun and ThermSelect Sun Pro) or with an ice-storage.
ThermSelect: Who Is It For?
Despite being compact, ThermSelect is a good heating solution for houses with gardens and enough space, where the ground collector can be put. Remember to check whether your property complies with the building requirements and whether you will be eligible for governmental incentives if you install ThermSelect.
ThermSelect is also for owners that set a focus on 100% environmentally friendly solutions. Not only is this hybrid heat pump entirely carbon-free, but also highly efficient and therefore with very low heating costs.
Heat Pumps: Advantages and Disadvantages
Based on your particular needs and preferences for carbon-free and/or cost-efficient heating solution, either typical heat pumps or hybrid heat pumps might prove to be the best solution. For example, air-source heat pumps have proved to be the best solution for people living in urban areas that prefer low-cost green heating option.
Without trying to provide a complete list, you can see some of the advantages and disadvantages of air to air heat pump, air to water heat pump, ground source heat pump and ThermalSelect hybrid pump summarized in the table below.
AIR TO AIR HEAT PUMP
AIR TO WATER HEAT PUMP
GROUND SOURCE HEAT PUMP
THERMSELECT
ADVANTAGES
Marginally more efficient, operating at a lower heat emission temperature
Flexible emission systems, providing heat to heating circuits, e.g. water radiators and underfloor heating
The heat levet do not depend on outside temperature fluctuations
Entirely carbon free
Quicker responce times than air to water
Can heat domestic hot water
Do not make dust
The unit automatically chooses the most efficient operating mode
Good solution for houses and flats in urban areas
Will allow you to save between £395 to £2000 annually, depending on the conventional heating system you replace (according to Energy Saving Trust)
Provides both heating and water
High energy efficiency (COP)
Can be integrated with either a solar thermal system or with an ice-storage
 DISADVANTAGES   
Do not heat hot water directly
The flow rates of the water distribution system are critical for its functionality
 Not recommended for urban areas
Requires a house with a garden and enough space for the ground collector
Not entirely carbon free, requires electricity to power the pump
Not entirely carbon free, requires electricity to power the pump
There are usually either building requirements or limitations, depending on the property location
Not entirely carbon free, requires electricity to power the pump
Based on the product's carbon-free focus and high efficiency, ThermSelect seems to be a good heating solution for households that prefer environmentally friendly products. Since this is a relatively new technology, there is no sufficient feedback that could give more insight into user experiences.
Has this convinced you to save money on your energy bills while reducing your carbon footprint? Then avoid spending hours looking for installers by letting us help you taking advantage of our network of professional installers. Click the button below to get started:
Quotes from local engineers
Payment by finance available
Save up to £1100 per year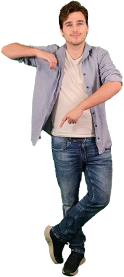 Optimise your home and save the planet