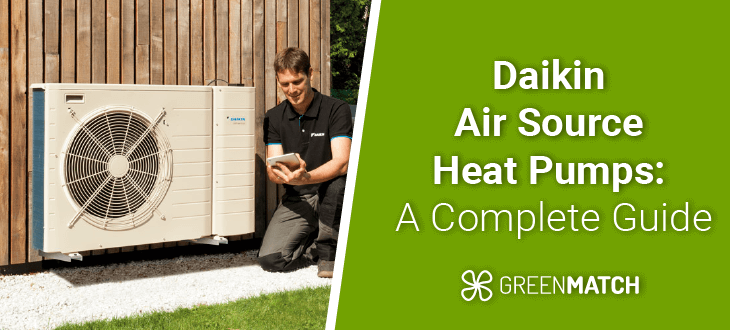 Are you tired of sifting through endless websites, reading countless reviews, and trying to decipher the cryptic world of the best air-source heat pumps? Rest now, for you've found your perfect answers! We have the perfect information you need right here to make an informed decision about Daikin air-source heat pumps in 2023. 
Whether you're a house owner searching for the perfect solution to keep your space cosy or a savvy shopper looking for the best deals and reviews, we've got you covered. With so many options available in the market, it's easy to feel overwhelmed. That's why we're here to lend you a helping hand.
Our team of experts has meticulously curated a comprehensive guide that covers all the essential aspects of these innovative heating and cooling systems. We've left no stone unturned from the latest models to their features, performance, and pricing.
Now, you might be wondering how you can benefit from our expertise. It's simple! You can request up to 3 free quotations from certified installers in your region by clicking the button below. The days of endless research, price comparison, and reading reviews are long gone. With our service, you can easily and objectively compare quotes, saving time and effort.
What sets us apart is our commitment to transparency and no-obligation service. We understand that purchasing a heat pump is a significant investment, and you deserve the best options without feeling pressured. That's why our service ensures that you're under no obligation to accept any offers. It's all about empowering you to make informed decisions that align with your needs and budget. Click the button below to get started!