Victorian uPVC Sash Windows: Pros, Cons and Costs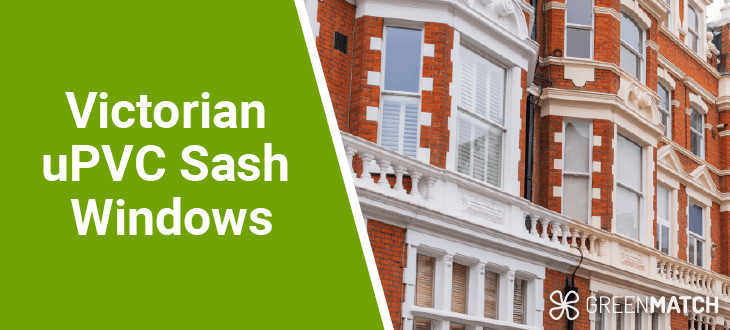 Are you tired of your outdated windows not matching the timeless beauty of your beloved Victorian-style home? Then it's time to upgrade to Victorian uPVC sash windows.
Not only do they perfectly complement the classic architecture, but they also offer numerous benefits. However, before making a decision, it's crucial to weigh the pros and cons carefully. We'll explore the advantages and disadvantages of uPVC sash windows and the associated costs.
By the end of this article, you'll be convinced that these windows are the perfect choice for your home.
With our quick and easy process you can get quotes for uPVC sash windows from trusted British installers. By adding your information to just one form you can get up to 4 free and non-binding quotes. This will save you from spending hours of time researching and contacting installers yourself. Start the process by clicking the button.
Quotes from local engineers
Payment by finance available
Save up to £170 per year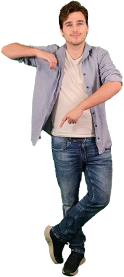 Optimise your home and save the planet
Why Choose uPVC Sliding Sash Windows?
There are many compelling reasons why you should choose sliding sash uPVC windows for your Victorian-style home.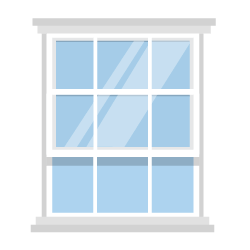 Firstly, they offer excellent insulation, ensuring that your home stays warm in the winter and cool in the summer. This means that you'll save money on your energy bills and reduce your carbon footprint.
Secondly, uPVC sash windows are incredibly low-maintenance. Unlike traditional wooden sash windows, they don't require regular painting or staining. All you need to do is wipe them down occasionally with a damp cloth to keep them looking as good as new.
Thirdly, uPVC sash windows are highly secure, with multi-point locking systems that provide excellent protection against break-ins.
Finally, uPVC sash windows are available in a range of colours and finishes, so you can choose the perfect style to complement your home's aesthetic. Whether you want a classic white finish or a more contemporary grey or black, you can find uPVC sash windows that will suit your taste.
uPVC windows can also come in wood or even aluminium look-alike finish. This offers you an option if you want to have the traditional look of a wooden window without having the trouble of the needed maintenance or having the aesthetics of an aluminium window without paying for the more expensive aluminium frames. 
Is it cheaper to repair or replace sash windows?
If you're considering upgrading your Victorian-style windows, you may be wondering whether it's more cost-effective to repair or replace them. While repairing your windows may seem like a more affordable option in the short term, it's important to consider the long-term costs.
Repair costs for traditional timber sash windows can be a recurring expense. You may need to replace individual panes of glass, fix broken cords or pulleys, and constantly paint and seal the windows to prevent rot and decay. Over time, these costs can add up and become more expensive than simply replacing your windows.
You should also keep in mind that it is best for window repairs to be done by professionals. The installer will need to inspect the existing windows and decide what needs to be replaced and repaired to improve the performance and appearance. Finding the right professional to do this might be a challenging job, and the whole process can take more time than doing a full replacement.
Below you can find the average cost of typical window repairs.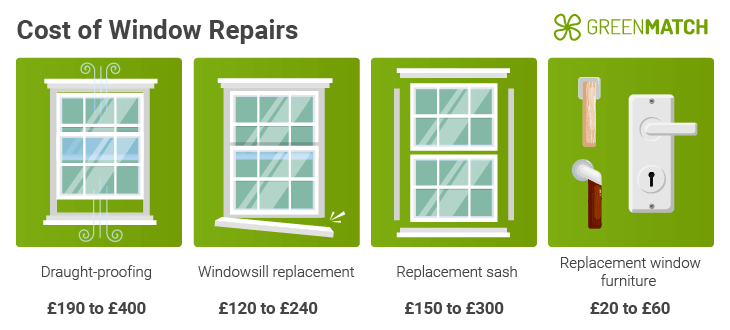 On the other hand, replacing your sash windows with uPVC alternatives is a one-off cost that can provide long-term savings. uPVC windows are low-maintenance and durable, meaning you won't have to spend time and money fixing them in the future. Additionally, they are energy-efficient and can help reduce your energy bills.
Of course, the cost of replacing your windows can vary depending on factors such as the size of your windows and the type of uPVC windows you choose.
However, as a rough estimate, the cost of replacing a sash uPVC window can range from £240 to £1,240.
In conclusion, while repairing your Victorian-style windows may seem like a more affordable option in the short term, it's important to consider the long-term costs. uPVC sash windows offer a one-off cost that can provide long-term savings and benefits.
Replacing traditional timber sash windows
While there's no denying the classic charm of traditional timber sash windows, there are some drawbacks to consider.
Timber sash windows require regular maintenance, including painting and sealing to prevent rot and decay. This can be time-consuming and expensive, especially if you have a large number of windows in your home.
Compared to other uPVC window styles timber windows are not as energy-efficient. They may not provide as much insulation, which can result in higher energy bills. The security of uPVC windows is also higher than timber windows, these may have weaker locking mechanisms that are easier to break into.
While timber windows may have a certain charm, uPVC sash windows offer many benefits that cannot be ignored. They are low-maintenance, energy-efficient, secure, and durable. This makes uPVC a great choice for replacing timber windows.
Should I replace old sash windows?
If you've had your old sash windows for some time, it might be time to replace them. If your windows are damaged, draughty, or difficult to operate it is worth considering replacing the windows instead of repairing them.
Additionally, if you're looking to improve your home's energy efficiency or security, uPVC sash windows may be the perfect solution for replacing your old windows.
Get the Best Victorian uPVC Sash Window Prices
You should never settle for the first quote you receive when shopping for uPVC sash windows. Instead, you should always take the time to compare multiple quotes to ensure you get the best value for your money.
By comparing quotes, you can ensure that you are getting a fair price for high-quality windows that will stand the test of time.
Finding multiple quotes from different installers and window companies can take a lot of time and result in you spending unnecessary hours on a thankless task.
By using our service you can get up to 4 free, non-binding quotes from our selected suppliers by just filling out 1 form. We will contact you soon after you have filled out our form, and that is the beginning of matching you with trusted installers from our network.
This will make the process quick and easy for you, resulting in you saving both time and money.
Quotes from local engineers
Payment by finance available
Save up to £170 per year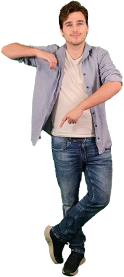 Optimise your home and save the planet
FAQ