uPVC Sash Windows Cost and Comparison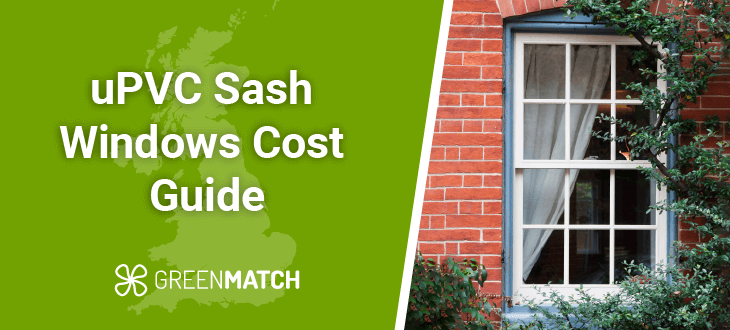 Are you looking for an affordable yet stylish way to enhance your home's aesthetic appeal and save on energy? Look no further than uPVC sash windows. Not only do uPVC sash windows cost less than alternative materials, such as aluminium, they also offer great value and a variety of styles.
With their iconic vertical sliding sash mechanism and compact design, uPVC sash windows have been a common feature of British architecture for all sorts of properties, from countryside cottages to city townhouses. 
In this article, we'll take a closer look at the cost of uPVC sash windows in the UK, the different window styles available, and the benefits they offer.
Ready to start installing uPVC windows? Don't risk overpaying! With uPVC sash windows being so readily available, it's easy to fall into the trap of overpaying, but we're here to help. We help you compare competitive prices from multiple installers, so that you'll be able to find the perfect uPVC sash windows for your property without breaking the bank. 
Act now and start your search for affordable, high-quality uPVC sash windows today! We'll help you find up to 4 quotes for sash windows for free and without any obligations! 
Just click the button below.
Quotes from local engineers
Payment by finance available
Save up to £170 per year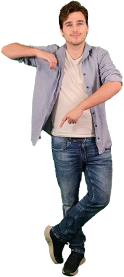 Optimise your home and save the planet
How much do uPVC sash windows cost?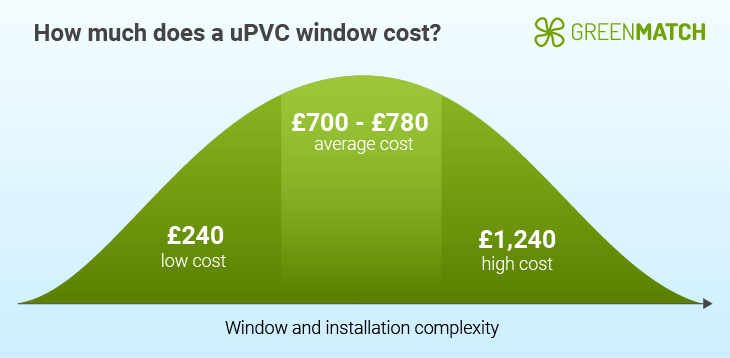 First off, the average cost of white uPVC sash windows is between £240-£1,240 per window. However, it's important to note that this is just a rough approximation and the overall price will vary depending on whether you go for the cheapest or most expensive option. Additionally, the price doesn't include the cost of installation, which can also vary depending on the installer and other factors. 
In this section, we'll dive deeper into the price of uPVC sash windows depending on the style and explore the various factors that can impact the overall price. Whether you're looking for a single window or multiple windows for your property, understanding the cost will help you make an informed decision.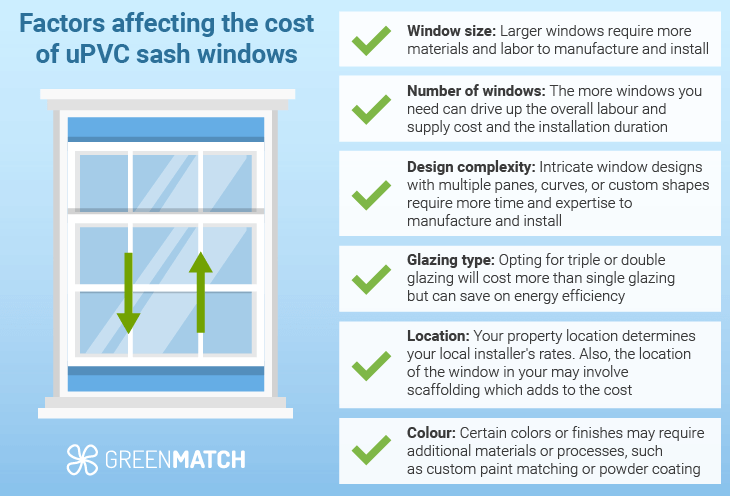 White uPVC sliding sash windows
White uPVC sliding sash windows offer a sleek and modern look that complements many modern homes and other properties. Additionally, the white colour can help to reflect sunlight while keeping the interior cool and comfortable during hot summer months. 
The uPVC sliding sash windows cost is based on the sash window size, with smaller sizes ranging from £240 – £990 and larger sizes costing between £345 – £1,240 (per window).
Size
Price Range
White Sash Window
600 x 900mm
£240 – £990  
900 x 1200mm
£300 – £1,065
1400 x 1400mm
£345 – £1,240
Coloured uPVC sash windows
Whether you want to opt for a clean grey or a mild ivy green, uPVC sash windows come in many different colours to match your home's interior and exterior design. Prices range between £280 and £1,280 on average. It largely depends on the size of the frame, but if you're requesting for a coloured uPVC window that's less common, you can also expect the price to be higher.


Size
Price Range
Coloured uPVC Sash Window
600 x 900mm
£280 – £1,030
900 x 1200mm
£370 – £1,105
1400 x 1400mm
£385 – £1,280
uPVC wood effect sash windows
In addition to sash windows coming in different colours, you can also get natural wood effects that resemble real timber sash windows. While this is still cheaper than getting wooden frames, it's still one of the more expensive styles for uPVC windows. Average costs start at £315 for smaller windows and go up to £1,315 for larger windows.


Size
Price Range
Wood effect uPVC Sash Window
600 x 900mm
£315 – £1,065
900 x 1200mm
£375 – £1,140
1400 x 1400mm
£420 – £1,315
Victorian sash windows
Victorian sash windows made of uPVC allow for more light and heat into the room due to less glazing bars. They are recognisable for having a 'two-over-two' pane grid design. Because Victorian window panes are usually larger than the traditional sash window, you'll find that their prices also reflect this increase. 
On average, you can expect to pay anywhere between £260 and £1,260 per Victorian uPVC sash window.


Size
Price Range
Victorian sash windows
600 x 900mm
£260 – £1,010
900 x 1200mm
£320 – 1,085
1400 x 1400mm
£365 – £1,260
Double glazed uPVC sash windows
You'll typically find that double glazed uPVC sash windows cost in the UK is per metre squared. So the quantity and size of the windows you want double glazed will be the main factors affecting the price. You'll typically find that the cost of replacing a large sash window with double glazing can go as high as £1,500.
| | |
| --- | --- |
| Average double glazing cost per m2  | £100 – £600 |
Triple glazed sash windows
While double glazed windows have only one layer of insulating gas, triple glazed sash windows are more energy efficient because they have two layers of insulating gas. This helps reduce heat loss by approximately 30%. These benefits also mean that the initial cost to install is more expensive than double glazed sash windows per square metre.
| | |
| --- | --- |
| Average triple glazing cost per m2  | £500 – £1,200 |
Whether you're looking to get brand new uPVC sash windows or you want to replace your old ones, the cost of the entire installation is a high concern for homeowners. And as you've seen, the cost of uPVC sash windows varies depending on factors like the size and style of the windows.
To get an accurate idea of the uPVC sash windows cost for your specific needs, we recommend getting online quotes. That's where we come in. GreenMatch specialises in connecting UK homeowners with trusted installers who can provide you competitive quotes for uPVC sash windows. 
You'll receive up to 4 quotes for free and without any obligations. That way you can get an accurate and fair idea of the market prices. 
Don't let the price of uPVC sash windows hold you back from upgrading your home's look and energy efficiency. Start finding the best window deals by clicking the button below.
Quotes from local engineers
Payment by finance available
Save up to £170 per year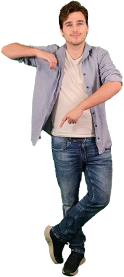 Optimise your home and save the planet
Why choose uPVC sash windows?
While you can also install wooden sash windows and aluminium sash windows, the most popular window installed tends to be uPVC sash windows. And for good reason, because the cost of uPVC windows offers great value and they also look aesthetically pleasing.
uPVC window frames are not only low maintenance, but they also have high levels of fire resistance, are secure, and are very energy efficient. In fact, double-glazed uPVC sash windows are so energy efficient that they can save you, on average, £170 on your annual energy bill and reduce your carbon footprint by 410kg.

While there are some disadvantages to sash windows, they're often outweighed by the benefits we mentioned above. Even then, the main disadvantages, such as not being paint-friendly and being prone to sagging due to its lightweight, are mitigated by the fact that you can buy coloured uPVC windows and proper installation. This makes sash windows a very versatile and secure option for any property looking to upgrade and get new windows.
Get the best uPVC sash window deal
If you're in the market for uPVC sash windows, you'll know that prices can vary greatly from £240 to £1,315 – depending on the window style and work you want done. And while new sash windows are easily accessible, you may find yourself paying more than you need to. 
We understand that it can be tough to determine what's actually a good deal and even harder to find the right balance between quality and affordability. The key to finding the best deal is to request quotes from multiple reliable installers near you. However, going through the hassle of vetting all the local installers in your area and requesting quotes is time-consuming and overwhelming.
That's why we've made it easy for you. Our network of vetted and trusted window installers ensures that you can save time and effort, without compromising on quality. With just a few clicks, you can start comparing free quotes from up to 4 different installers, and choose the one that fits your budget– all without any obligation or cost.
Take the first step towards installing uPVC sash windows and click the button below to get started.
Quotes from local engineers
Payment by finance available
Save up to £170 per year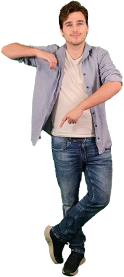 Optimise your home and save the planet
FAQ