uPVC Mock Sash Windows: A Comprehensive Guide
If you're looking to enhance the aesthetic appeal and energy efficiency of your home without going over budget, then mock uPVC sash windows may be the perfect solution for you. 
uPVC mock sash windows, also known as fake uPVC sash windows or dummy sash windows, are modern windows that not only mimic the traditional design of sash windows but also provide added benefits such as improved insulation, durability, and security.
In this comprehensive guide, we'll take a deep dive into everything you need to know about uPVC mock sash windows, from what it is, to their benefits, cost and how to find window installers.
Mock sash windows can be a perfect addition to any home. Are you interested but not sure what the next step is? GreenMatch can simplify this for you. It all starts with comparing quotes so that you can get the best deal possible.
With GreenMatch's network of partner installers, you can easily get up to 4 free quotes from different trusted installers. In fact, it's as easy as spending less than a minute on a window form and then waiting for installers to offer you their best quotes. All of the quotes you receive are without obligation. 
So what are you waiting for? Start getting new uPVC mock sash windows installed today and enjoy their aesthetic and function appeal. Simply click the button below.
Quotes from local engineers
Payment by finance available
Save up to £170 per year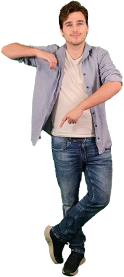 Optimise your home and save the planet
What is a mock sash uPVC window?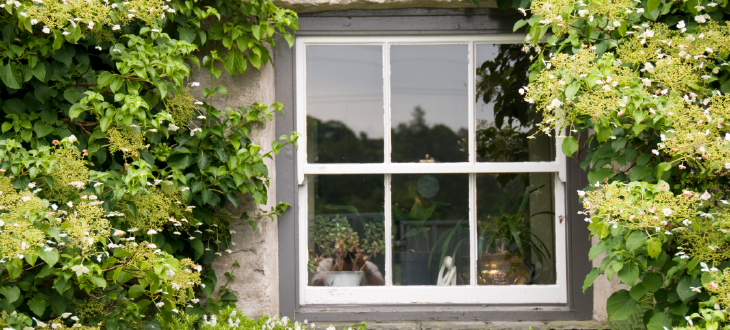 Mock sash uPVC windows are a popular choice among UK homeowners who want the classic look of a traditional sliding sash window without the high maintenance, energy efficiency and higher costs of the original design. 
The term "mock sash windows uPVC" refers to the fact that the window appears to be a traditional uPVC sash window, but in reality, it is a modern uPVC casement window. You might also find these windows referred to as fake uPVC sash windows, faux sash, and dummy sash.
These mock windows are the best of both worlds because although they look like sash windows that slide vertically, they actually function as casement windows which open outwards. 
Mock sash windows also come in other materials such as timber and aluminium. However, mock sash windows made of uPVC are the most common. uPVC windows are known for being durable, energy efficient, and cost-effective.
What is the difference between traditional sash windows and mock sash windows?
Although mock sash windows are designed to replicate traditional sash windows, there are still some distinct differences. The most prominent difference is the opening mechanism. 
Whereas the original sash window has two traditional sashes which open vertically on sliding rails, the mock sash window's opening mechanism is more similar to a casement window. That is, mock sash windows usually have one sash that tilts open like a standard casement window and a fixed pane.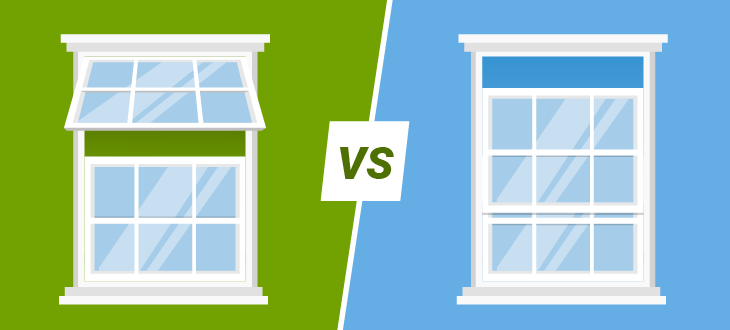 uPVC sash windows are known to have a distinctive look, with two sashes made up of multiple glass panes separated by small wooden bars, known as glazing bars and exterior uPVC sash horns. While mock sash uPVC windows come close to replicating the original design, their exterior is not as authentic as actual uPVC sliding sash windows when viewed closely. 
Benefits of mock sash uPVC windows
Apart from the aesthetic appeal, mock sash uPVC windows offer numerous benefits for your home. In this section, we'll explore the advantages of mock sash uPVC windows, including increased energy efficiency and reduced maintenance costs.
1. Increased energy efficiency
In terms of energy efficiency, mock sash windows are often considered superior to traditional sash windows. This is because they are designed with multi-chambered frames and low-emissivity glass, which helps to keep heat inside the home and reduce your energy bills.
In contrast, traditional sash windows can be prone to draughts and heat loss, which can make them less energy-efficient. You can also increase energy efficiency simply by double glazing or triple glazing your mock sash windows.
2. Lower energy bills
Because mock sash windows made of uPVC provide good insulation and retain a lot of heat it means you'll need to spend less money on energy to regulate your home's temperature. This makes them an excellent choice for homeowners who want to reduce their carbon footprint and save money on heating and cooling costs.
3. Weatherproof
Mock sash uPVC windows are an excellent option for those seeking enhanced weather resistance. uPVC windows are highly resilient to weather-related damage and do not rust or corrode, making them a durable long-term solution. Moreover, many mock sash windows come equipped with compression seals and stormproof hinges, which improve their draught-proofing capabilities. 
Additionally, if your mock sash window operates like a lipped casement, featuring sashes that close and overlap over the frame, it provides an additional layer of protection against unpredictable and wet weather conditions.
4. Easier maintenance
Mock sash uPVC windows are easier to clean and maintain than traditional sash windows because the bottom sash of a mock sash window usually has a tilt function, allowing it to be easily cleaned from inside the house. 
Meanwhile, traditional sash windows can be difficult to clean, as sometimes single-hung windows require the removal of the takeout clips and double-hung windows can require the removal of the sash from the frame in order to access the glass.
5. Many style and colour options
Mock sash uPVC windows come in a variety of styles and colours, making them a versatile option for any home. For instance, you can improve aesthetics by getting white, black, or even grey uPVC mock sash windows.
They can be designed to match the existing windows on your property, or to provide a contemporary contrast to a traditional design. Many homeowners also choose to add decorative features, such as Georgian bars or uPVC sash horns, to enhance the aesthetic appeal of their mock sash uPVC windows.
6. More affordable
uPVC mock sash windows are often considered a more affordable alternative to traditional sash windows. This is because they are designed to mimic the appearance of traditional sash windows –which are usually made of timber– while using cheap yet sturdy materials, such as uPVC. Also, mock sash windows are usually less complex to manufacture and install.
If you're ready to get and start reaping the benefits of mock sash uPVC windows, we can help you with the next step. With GreenMatch you get access to free quotes from up to 4 different trustworthy installers in our partner network. Each installer will help you maximise your new windows by offering you their most competitive quote.
Stop spending hours calling different installers to ask for quotes when you can do it much more quickly and easily with GreenMatch. Simply answer straightforward questions about the windows you would like and we'll match you with up to 4 trusted installers near you.
Click the button below to start.
Quotes from local engineers
Payment by finance available
Save up to £170 per year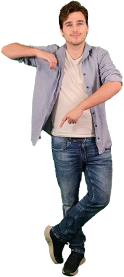 Optimise your home and save the planet
What is the price of uPVC mock sash windows?
If you're considering upgrading your windows to uPVC mock sash windows, it's important to understand the general price range you can expect. On average, the uPVC mock sash windows price can cost between £215 to £1,115 per window, excluding installation and labour fees.
According to some suppliers, mock sash windows can cost less than half the price of uPVC sash windows, especially for larger frames. However, the energy efficiency benefits and classic look of mock sash windows make them a popular choice among homeowners looking to upgrade their windows.
| Size | Mock uPVC sash window | Traditional uPVC sash window |
| --- | --- | --- |
| 600mm x 900mm | £215 – £890 | £240 – £990 |
| 900mm x 1,200mm | £270 – £960 | £300 – £1,065 |
| 1,400mm x 1400mm | £310 – £1,115 | £345 – £1,240 |
While mock sash windows are generally more affordable than traditional sash windows, they may still be more expensive than other types of windows like casement windows. 
The prices provided in the table above are estimates from real UK suppliers. However, your actual cost can vary depending on several factors such as window size, location, glazing choice, and the specific manufacturer and installer you choose. 
To get an accurate estimate of the cost of uPVC mock sash windows for your home, it's best to consult with a professional window installer who can provide a detailed quote based on your specific needs and preferences. Continue reading the next section to learn the best way to find trusted installers.
uPVC mock sash window manufacturers and installers
If you're interested in installing uPVC mock sash windows in your home, there are many window installers and window manufacturers in the UK who can help you with the process. These companies specialise in designing and installing high-quality uPVC windows that offer the classic look of traditional sash windows, without the high maintenance and energy inefficiency.
When choosing a uPVC mock sash windows manufacturer or installer, it's important to do your research and choose an installer with a good reputation to make sure you're getting your values worth. Look for reviews and testimonials from previous customers, and ask for quotes from each installer before making a decision. Asking for quotes first gives you the opportunity to compare quotes to choose the best deal.
The way we see it, there are two main ways people in the UK go about requesting quotes. One way is significantly easier and less time-consuming than the other.
Don't hesitate to take the first step in transforming your home's look and feel with low-maintenance, and energy-efficient mock uPVC sash windows. Get started with comparing quotes by clicking the button below.
Quotes from local engineers
Payment by finance available
Save up to £170 per year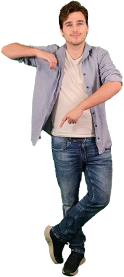 Optimise your home and save the planet
FAQ