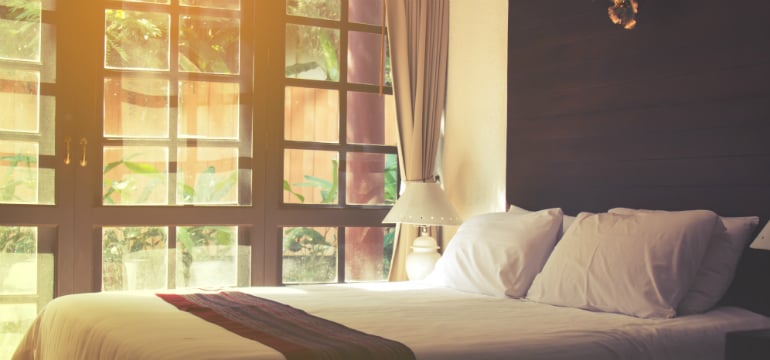 Black uPVC Windows: Simple and Efficient
Out of all the materials used to make windows, uPVC windows are still one of the most popular in the UK. This is mainly due to their low cost and ability to effectively insulate one's home from cold.
Not only are they a great sustainable solution for your home, but black uPVC windows are also very stylish and can add a touch of modernism to your house.
Since coloured uPVC is becoming more and more common among residential homeowners, uPVC manufacturers are now producing many different shades of dozens of colours to meet the demand.
In this article, we'll talk you through the main things you need to know in regards to black uPVC windows, from efficiency to prices. However, if you don't have time and just need your new uPVC windows installed as soon as possible, then don't worry, GreenMatch can help you.
We have a large network of qualified window installers across the UK, meaning we can easily connect you with trusted installers available in your area. By filling in our quick form, you'll receive up to 4 quotes from different installers which you can then objectively compare to choose the best deal. Our service is non-binding and free of charge.
Click the button below to get your free quotes and have your black uPVC windows installed in no time.
Quotes from local engineers
Payment by finance available
Save up to £170 per year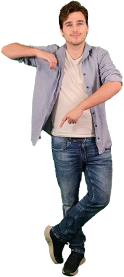 Optimise your home and save the planet
Is the Quality of uPVC Windows Compromised by Colouring?
When manufacturers produce coloured uPVC windows such as black, there are two main technologies used by uPVC window producers.
1. Spray Painted uPVC Profiles
If you want to have your windows spray painted, you can choose among a huge spectrum of black colour shades from the RAL colour range. Most suppliers should be able to provide you with a chosen colour. This way of colouring is less durable than the one explained below and you should always check with suppliers what technique they use.

2. Foiled uPVC Profiles
The range for foiled uPVC profiles is a little more limited, however, the technology used when applying the chosen shade of black makes it a very effective option. A synthetic coloured foil is applied on the vinyl profile and heated so that it merges with the surface.
This way also makes it possible to make the surface of the frame have a distinct texture similar to that of a wooden surface. 
Both of the abovementioned processes can be executed with a so-called 'dual-colour option.' That means that your window can be white on one side (usually inside) and black on the other side. Windows can be coloured the same on both sides too if that is your preference.
Black uPVC Windows Efficiency
In terms of uPVC windows, the efficiency does not depend on whether the window is coloured or not. Since colouring means simply adding an extra layer on the window profiles, the levels of heat insulation remain intact.
The efficiency is commonly described by using the U-factor, also known as the U-value. The higher the U-value gets, the lower the ability of a window to capture heat and insulate one's home. The value can also indicates that if you purchase uPVC windows with a low U-factor, you may generate larger savings on your heating bills in the future.
As already explained, the higher amount of panes in a window, the better the insulation. Therefore, triple-pane windows can achieve a U-value of 0.15 whereas double-pane windows can reach 0.30, which is still a good figure. The American department of energy states, that one should aim for windows of 0.6 U-value and lower.
Black uPVC Windows Prices
As in the case of most coloured windows, the prices of black uPVC windows do not differ so much from the prices of other coloured windows. The costs depends on each manufacturer and the frequency of them using the particular colour. Since black is one of the most demanded colours together with grey coloured uPVC frames, the prices are not as high as for other colours.
Compared to black aluminium windows, black uPVC windows are one of the most affordable options available in the UK.
Nevertheless, some companies specialise on coloured uPVC windows, providing customers with over 30 types of frame colours and prices for each colour are almost identical, except for regular white window profiles. There are also many uPVC window styles that are readily available in black.
Here are some examples of suppliers' windows pricing for a window with one side black and the other side white:

Black uPVC WIndow Prices
Type
Measurements (mm)
Colour
Price (£)
Casement
600 x 900mm
Black ash & white
£200 – £440
Casement
900 x 1200mm
Black ash & white
£240 – £470
Casement
1200 x 1200mm
Black ash & white
£270 – £540
Sash
600 x 900mm
Black ash & white
£280 ‑ £1,030
Sash
900 x 1200mm
Black ash & white
£340 – £1,105
Sash
1200 x 1200mm
Black ash & white
£385 – £1,280
As well as taking into consideration the cost of the uPVC window itself, it's also crucial to compare rates from various window installers. Installers' rates can differ massively depending on factors such as where they are based, so it's always a good idea to compare their prices so you can feel confident that you're getting the best deal possible.
However, finding quotes from multiple window installers can be a daunting task, as the research can take up hours of your valuable free time. But don't worry – GreenMatch can take this burden off your shoulders, so you can spend your free time doing more important things.
By filling in our short form, our team can connect you with up to 4 qualified window installers available near you. You'll receive a quote from each installer so that you can compare them and choose the best deal. Click the button below to get your free, non-binding uPVC window quotes now.
Quotes from local engineers
Payment by finance available
Save up to £170 per year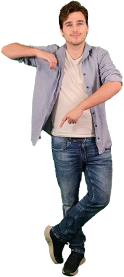 Optimise your home and save the planet
What Other Factors Influence Price of Black uPVC Windows?
Size of the windows
One of the biggest price influencers is, of course, the size of a window. The bigger the window frame, the more pricey the purchase. Not all suppliers follow the same sizing and it can differ slightly with each window producer.
Nevertheless, most companies give an option of customised sizes based on the individual needs of each customer, in case you cannot find the size you need among the standard options.
Shape of the windows
There are several types of windows based on their shape and type of opening. The most common one is a casement window, bay window or skylight. However, there are also glass blocks, round windows or picture windows. All of them can be ordered in black colour to achieve a desired look.
Glazing type
Each window can have a different type of glazing, depending on the need of each client. That is usually decided based on the climate people live in. Single glazing is one of the options that is not so common anymore due to its inefficiency and inability to insulate heat properly.
On the other hand, double glazing and triple glazing are very common glazing types, especially in colder climates.
Pieces of glass per window
Usually you have more options for choosing how many pieces of glass you want in your window. That often adds some additional costs but also can fit better the overall design of your home.
Moreover, there are tens of types of glass made for various purposes. Among many others, the most common ones are clear glass, reflective glass, autumn glass, charcoal glass, flemish glass etc. It is also possible to add some symbols and colouring for different parts of a window.
Additional hardware features
To upgrade your window experience, you can always add some extra features. From simple features like special handles to more technical features like a customised ventilation system. You can also choose if a sill should be included, the type of hinges you prefer, and so on.
Are Black uPVC Windows More Expensive than White uPVC Windows?
Among uPVC suppliers, the common tendency is that price increases with each frame coloured. In other words, the more window sides require colouring, the more you have to pay.
For example, a white, casement window with a single piece of glass of 600x900mm costs upwards of £160. On the other hand, one side-black version of the same type of window is approximately £200.
In general, the price increases by 15% when adding black colour to uPVC windows from both sides. The amount depends on each supplier and also on the technique they utilise. It is not a rule, but often the cheaper it is to colour the uPVC profile black.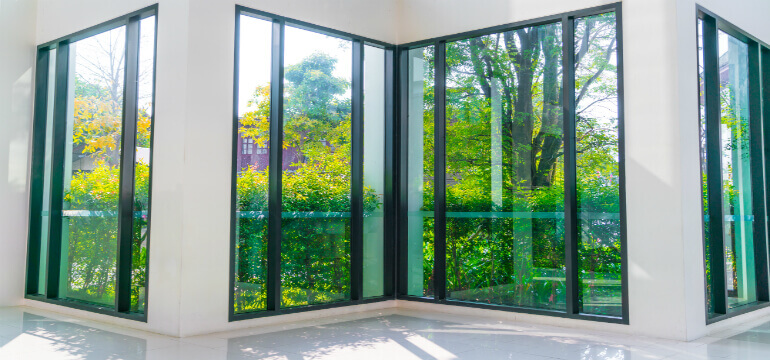 Typical Black uPVC Window Frame Shades
In the colouring technology section, we explained that the width of colour spectrum depends on the technology used by the supplier when colouring a window. Usually you can choose from different types of black. The most common one is ash black, or just regular black.
If you do not want to have a regular black colour, you can also opt for grey uPVC window shades which are among the most popular windows from the group of coloured uPVC. Some suppliers only offer one type of a dark colour, so either you can have grey—usually anthracite grey—or you can have black such as ash black, charcoal black or black bean black.
On the spectrum of dark colours, there are many options that can look like black but, in fact, it is just the darkest shade of red, purple, orange or brown. That means that there really are many options and you can make use of that in order to achieve a suiting design for your home.
Best Black Colour Combinations
Black and Silver
Black and silver is a very futuristic colour combination and can induce a fresh and modern feeling. Even though it is not a very common choice, it will definitely make your home stand out.
Black and Lime
When mixing lime with black colour, a very refreshing look can be achieved. It is more of a modern design but its uniqueness is definitely worth considering.
Black and Red
Combining black and red is a very common choice. This combination has a lot of personality and brings both modern and cosy feels into your home, depending on the materials used.
Black and Cream
For a more sophisticated, rather royal look, adding black and cream can induce an exceptionally soothing atmosphere.
Black and Lavender
Lavender is a great choice to be combined with black. It does not overwhelm but can impress your guests at the same time.
All in all, black uPVC windows are complementary to almost any type of design and colours. If you are interested in purchasing coloured windows, don't hesitate – start comparing quotes from local suppliers. By filling in our short form, we can provide you with up to 4 free, non-binding quotes from installers available near you.
Click the button below to get your free quotes and choose the best deal. Enjoy your new black uPVC windows and feel stylish in your home.
Quotes from local engineers
Payment by finance available
Save up to £170 per year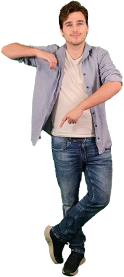 Optimise your home and save the planet