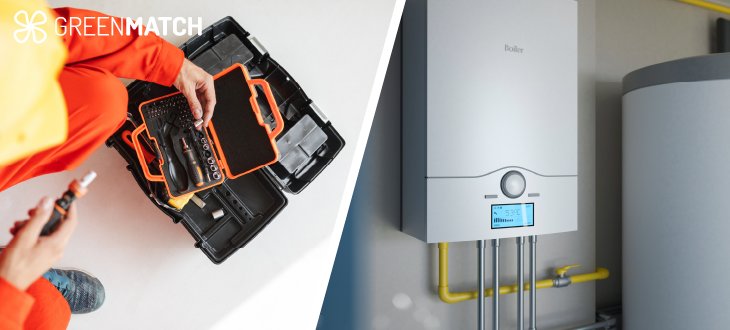 System boilers are a type of boiler that offers a good balance between efficiency and performance for average to large-sized homes. If you're looking to install a new boiler, you should consider installing a system boiler as they can be less complex and expensive to install because they don't need a water storage tank as they pull their water from the mains water supply. In this article, we'll talk you through everything you need to know about system boiler installation.
However, if you don't want to waste any more time and are simply just looking for a qualified heating engineer, then let GreenMatch help you. Researching and contacting qualified system boiler installers one by one can be tedious and take up hours of your free time. Since GreenMatch has a large network of vetted installers, this means we can quickly connect you with up to 3 reliable heating engineers near you.
You'll receive a quote from each heating engineer so that you can easily compare their rates and choose the best deal. What's more, our service is free and you're under no obligation to accept any of the quotes you receive. Click the button below to get your free quotes now and have your new system boiler installed in no time.
Quotes from local engineers
Payment by finance available
Save up to £1040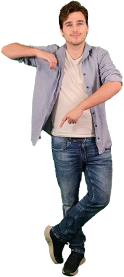 Optimise your home and save the planet
Why Choose A System Boiler?
3 Reasons to choose to install a system boiler:
If your current boiler doesn't supply enough hot water to your home
If replacing an old, inefficient boiler
If changing to a more sustainable fuel
There are many reasons to choose to have a system boiler installed in your home. One of the main reasons is if you need a larger hot water supply. System boilers are able to meet the hot water demand for homes with two or more bathrooms that are regularly used. This is because they use a hot water cylinder and can provide hot water with high pressure to taps simultaneously.
Additionally, you may want to replace your current old boiler with a system boiler that has higher energy efficiency. Modern condensing system boilers are required to have a minimum energy efficiency of 92%, so depending on how old your current boiler is, you could be saving as much as £630 annually by replacing your old system boiler.
Typically, system boilers use gas or oil as fuel, but they are also compatible with non-gas fuel options– such as hydrogen-gas blend or electric. Therefore, the installation of a system boiler may give you the opportunity to switch to a fuel option that better fits your needs and reduces your carbon footprint.
System Boiler Installation Costs
A new system boiler installation will cost on average, between £1,500 and £3,000. The final system boiler installation cost will depend on a multitude of factors that make the installation either more or less complex. The largest contributor factor will be what boiler you're replacing.
Cost to Replace a Boiler with a System Boiler (2022)

| Boiler Swap | Price Range |
| --- | --- |
| Combi to System Boiler | £1,850 – £4,100 |
| Regular to System Boiler | £1,550 – £3,450 |
The boiler you're replacing may also change what additional labour and parts you need to consider– such as reconfiguring pipework, installing a hot water cylinder, removal of a cold water feed or old boiler, and labour costs. A like-for-like boiler swap in the same location is the most straightforward and will generally cost you the lowest system boiler installation cost.
Therefore, depending on the complexity of your system boiler installation, you can expect the breakdown of the installation costs to be the following:
Breakdown of Expected Installation Cost

| Installation Labour | Price Range |
| --- | --- |
| New/Reconfiguring Pipework | £250-£600 |
| New Unvented Hot Water Cylinder | £900-£1,300 |
| Relocating Your Boiler | £800-£2,800 |
| New Boiler Flue | £50-£150 |
| System Flush | £300-£500 |
| Magnetic Filter | £100-£150 |
| Heating Controls | £70-£650 |
Your installation costs may not require all the components listed depending on your current boiler system. Price range may also vary depending on where you live.
There are many costs to consider before installing a system boiler, and many of these costs can start adding up to a hefty price. That's why we recommend comparing quotes from multiple installers so that you can eliminate the risk of overpaying.
However, calling multiple installers, ensuring they're certified, explaining your heating situation, and asking for quotes can be time-consuming and takes a lot of effort. Luckily for homeowners like you, GreenMatch works with vetted and certified boiler installers across the entire UK who can all provide reliable quotes for you.
To start getting up to 3 free and trustworthy quotes from installers near you, just click the button below and fill in our simple form. Once you have the quotes, you're under no obligation to accept them.
Quotes from local engineers
Payment by finance available
Save up to £1040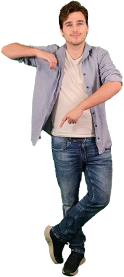 Optimise your home and save the planet
What's Involved In A System Boiler Installation?
Generally, you can expect your installation to take between 1 to 3 days depending on the installation complexity.
Your system boiler installation may be as simple as replacing your current system boiler with a new system boiler, or it might be as complex as needing to redo your entire pipework and adding a new hot water cylinder. It primarily depends on what boiler system you currently have.
A system boiler installation is easier than a regular boiler installation– because it doesn't require a water storage tank– but more complex than a combi boiler installation– because it still requires a hot water cylinder.
Here's an overview of what you can expect during a simple like-for-like system boiler installation.
1. Before the installation
You and your Gas Safe registered boiler installer will confirm the output size needed to heat and supply your home, the location of the boiler installation, and any additional considerations specific to your home. The boiler installer will give you a quote estimating the installation cost.
2. Removal of old system boiler
If the new system boiler is installed in the same location as the current boiler, the old system boiler will need to be removed by your installer. Otherwise, it may be possible to decommission your old boiler without needing to pay to remove it. In either case, ensure the old boiler is accessible by the installer.
3. System flush
System flushes help to clear debris and sludge build-up in your heating system. Letting debris build up for long periods of time can negatively affect your boiler's efficiency and the cleanliness of the water flowing in the system. A chemical flush should be sufficient, but in some cases, a stronger power flush may be needed.
4. Installation of new system boiler
A new system boiler requires both the installation of the system boiler itself, a hot water cylinder, pipework, and any additional features you want– such as heating controls. While system boilers can usually fit in a standard kitchen cupboard, the hot water cylinder needs to be connected to the mains water supply and usually sits somewhere on your ground floor.
5. Finalisation and handover of boiler
After your new system boiler has been installed, the boiler installer will test all the components and then hand the boiler over to you by showing you how to use it most efficiently.
6. After the installation
Once the system boiler is installed in your home, you should register the boiler with the manufacturer to validate any warranty. To continue to qualify for this warranty, you also need to have annual boiler services that ensure your system boiler is operating at top efficiency.
System Boiler Replacement
Replacing a system boiler with another system boiler is a like-for-like replacement and is the easiest system boiler installation. This is because your existing system has the required pipework and hot water cylinders, therefore no additional components need to be installed or removed, besides the boiler itself.
Replacing A Combi With A System Boiler
A combi boiler is able to supply hot water on-demand without the use of a hot water cylinder, but if you have a higher hot water demand than combi boilers are able to supply, then installing a system boiler may be a good solution. Replacing a combi boiler with a system boiler requires you to install a hot water cylinder and pipework, and hence requires more space (at least the size of a cupboard).
Replacing A Regular With A System Boiler
Regular boilers are one of the oldest boiler types still around, so if you're looking to replace it with a system boiler, it will require the removal of the cold water feed tank from the loft and additional pipework. Even though this swap may be more expensive, a modern system boiler can maintain high water pressure and free up space, while still meeting the heating and hot water demands of a large household.
Which System Boiler Do I Need?
The best system boiler for you is the one that can meet your heating and water demands. With that being said, a system boiler is typically seen as the best boiler for 5 bedroom houses or 4-bedroom houses as long as they are installed alongside a sufficiently sized hot water cylinder.
Before deciding on which system boiler is best for your home, you should ask yourself the following questions: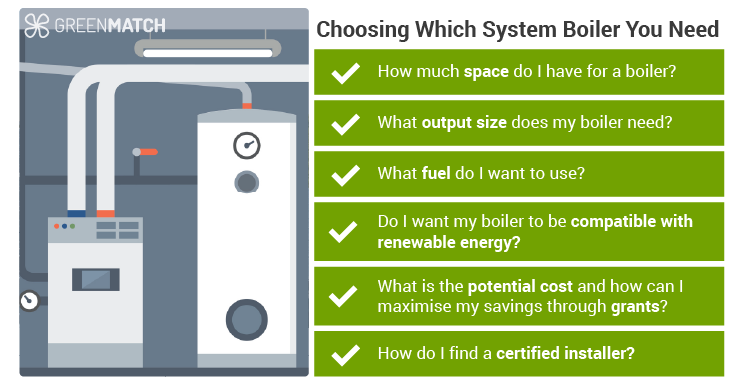 Finding The Right System Boiler Installer
The right system boiler installer will be able to help you decide which system boiler is best for your home and install it. A system boiler installer will give you a quote specific to your home, as not all homes are the same and require different heating needs. Therefore, it is important you compare multiple system boiler installers so you can ensure you're not being overcharged.
We recommend consulting up to 3 boiler installers and then choosing the best offer. Calling multiple installers to describe your boiler heating situation can be a highly time-consuming and tedious process for most individuals, using up hours of your valuable time.
Luckily for you, we can help you complete this process much faster because of GreenMatch's vast network of reliable installers. In comparison to doing it yourself, it will take you far less time to get up to 3 trustworthy, tailormade quotes from installers near you. You can request quotes in minutes!
Click the button below and answer some quick questions about your boiler to start getting up to 3 free quotes.
Quotes from local engineers
Payment by finance available
Save up to £1040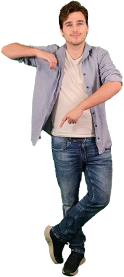 Optimise your home and save the planet
Frequently Asked Questions