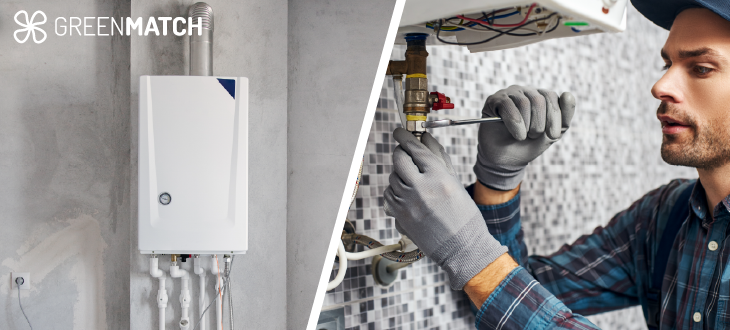 Conventional boilers, also known as regular or heat-only boilers, are one of the oldest boiler types still used today. They also are one of the most complicated boilers to install because they need cold and hot water tanks. Luckily, if you already have a conventional boiler, the installation can be easier and cheaper!
These boilers have found their place in many homes in the UK as the main efficient heating system in houses that are large or have a high heating demand. So if you're looking to install a conventional boiler, you've come to the right place as we can tell you all the information you need to know before the installation day and how to find the best boiler installer.
Are you interested in a conventional boiler? GreenMatch can help you find the best boiler that meets your heating needs. We make the process as simple as answering a few questions and leaving us to do the rest. This can save you hours of time having to find and call multiple installers in your area on your own.
Thanks to our large network of installers, we can provide you with up to 3 free and reliable quotes that are tailor-made to your needs. To get started, just click the button below.
Quotes from local engineers
Payment by finance available
Save up to £1040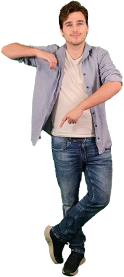 Optimise your home and save the planet
What Happens During a Conventional Boiler Installation?
A regular boiler installation is an important change to your home, but it can be a complicated process so it's important you get it right. It is therefore highly recommended that you hire a Gas Safe or OFTEC registered engineer to carry out your installation.
When undergoing a new conventional boiler installation, your boiler engineer will need to install a water tank and hot water cylinder – in addition to the boiler itself. Therefore, a like-for-like installation is more straightforward and will take less time than a conventional to combi boiler replacement installation.
Your old conventional boiler replacement can take anywhere between 1 to 3 days to complete depending on the installation complexity. Nonetheless, here are the main steps you can expect when installing a conventional boiler.
1. Before the Installation
Your Gas Safe engineer will confirm your home and heating demands by checking elements such as: how many radiators and bathrooms you have, your water pressure, and the position of your boiler and flue. Afterwards, you will receive a quote for the installation fees.
2. Removal of Old Boiler
On the installation day, make sure your boiler is accessible because the engineer will isolate the boiler from the gas line and water valves to ensure the boiler is no longer a working unit. If you're replacing your conventional boiler with a different boiler type, then the pipework and additional water tanks may also need to be removed.
3. System Flush
A flush or cleaning helps to remove any debris in the system that may cause damage to your new boiler. A chemical flush is usually sufficient, but a power flush may be needed if there's a lot of debris.  
4. Installation of New Conventional Boiler
Your new boiler will be brought to your home and properly installed and connected to your home. Replacing your old conventional boiler with a new conventional boiler in the same location will be the most straightforward as the pipework, hot water cylinder, and water storage tank won't need significant changes.  
Changing to a different boiler type may require upgrading or changing your pipework and water tanks. This is also the time your engineer will install any additional accessories for your boiler (e.g. system filter, controls, flues, etc).
5. Finalisation and Handover of Boiler
Once your boiler engineer has finished installing your new boiler in your home, they will show you how to use your new boiler and any added features efficiently. It is at this time that you should ask any final questions about how to use your boiler.  
6. After the Installation
After the installation process is finished, there is still more to do with your new boiler. Firstly, you should receive a Building Regulations Compliance Certificate from your engineer confirming that the appliance unit has been installed safely.  
Secondly, using the certificate you should register your boiler with your manufacturer to validate the warranty. Lastly, continue to have your boiler serviced annually to prolong its lifespan, keep it working at top efficiency, and to continue to validate your warranty.  
What is the Installation Cost for a Conventional Boiler?
On average, the cost to install and fit a new conventional boiler will range from £1,600 to £3,500. Although your total new boiler cost will depend on how big of a boiler you need depending on your energy consumption and if you already have a conventional boiler installed.
Replacing an existing conventional boiler with a new conventional boiler will reduce the installation cost because you won't need to install new pipework or add a water storage tank and a hot water cylinder.
The installation cost will be most expensive if you're replacing your conventional boiler with a combi boiler. This is because the installation is the most complex as it involves removing the water tanks and reconfiguring the pipes. You can then expect to pay approximately £3,500 (including VAT and installation) for a conventional to combi boiler replacement installation.
Should You Replace Your Conventional Boiler?
Whether you should replace your conventional boiler depends on why you want a conventional boiler replacement. Here are some reasons you may want to replace your conventional boiler.
If your current conventional boiler is more than 15 years old
To save on your annual energy bill
To improve your boiler's efficiency
Preparing for the gas boiler ban
Lower your home's carbon footprint by upgrading to a low-carbon heating system
Find the Best Conventional Boilers Offers
The installation of a conventional boiler system is a big home improvement and, understandably, you want to get boiler offers that are best for your home and budget. A good boiler at the right price can save you hundreds of pounds in the long run.
Therefore, it is important that you first talk with a boiler installer to discuss your heating and hot water needs. Because installers vary in cost and diagnosis, we recommend contacting up to 3 installers so that you can compare them and then choose the best offer.
For most people, the process of calling and explaining your heating situation to multiple installers can be very long and tedious, taking up hours of your precious time. But thanks to GreenMatch's large network of reputable installers, we can do this process very quickly (It only takes a minute to fill out our form). You'll receive up to 3 reliable and tailormade quotes far quicker than if you did it on your own.
To get started with getting these free quotes, all you need to do is click the button below and answer a few questions about your heating needs.
Quotes from local engineers
Payment by finance available
Save up to £1040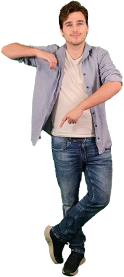 Optimise your home and save the planet
Frequently Asked Questions