Window Styles: What Are Your Options?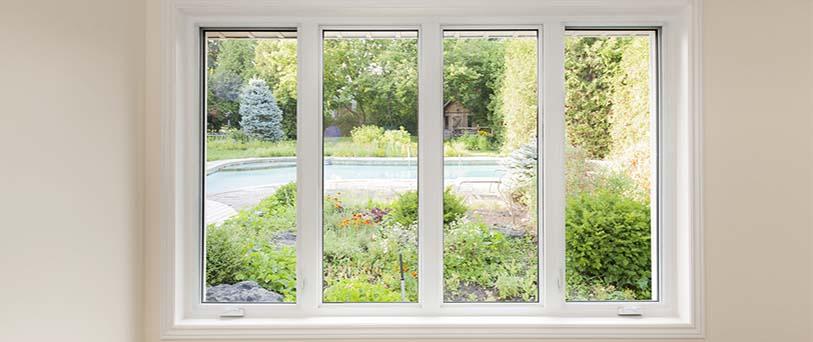 With so many window styles to choose between, it can be hard to know which is best suited for your home. To help, we've weighed up the benefits of popular window styles to help you find the right replacement windows for your home.
Whichever style of windows decided for your home, use GreenMatch's free quotes service to be connected to up to 4 professional window installers operating in your area. This takes all the time and effort out of finding suitable installers independently.
Our simple form takes less than a minute, then within 48 hours you'll hear from some of the best-rated local installers. You can then compare their tailored quotes and choose the most competitive offer.
Get started today by clicking the link below.
Quotes from local engineers
Payment by finance available
Save up to £170 per year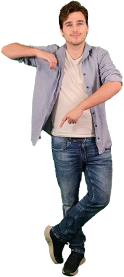 Optimise your home and save the planet
Window styles
Looking for some inspiration with your replacement windows? Some popular window styles to think about are:
Bay
Casement
Dual turn
Sash
Tilt & turn
Bay windows
Bay windows project outwards from the property giving you more space inside (as opposed to windows installed within a flat wall). They're traditionally made up of 3-5 panes and allow you to enjoy panoramic views of the outside.
There are three bay window styles, including box, bow and circle.
Box: Straight and flat at the sides and across the front – resembling a box shape
Bow: Curve outwards the property and usually have more panes of glass than other bay window styles
Circle: Even more rounded than bow windows
Some of the reasons to consider bay windows, include:
All-round views
Add more space to the room
Increase ventilation
More natural light
Potentially add value to your home
Compare Bay Window Benefits, Styles & Prices.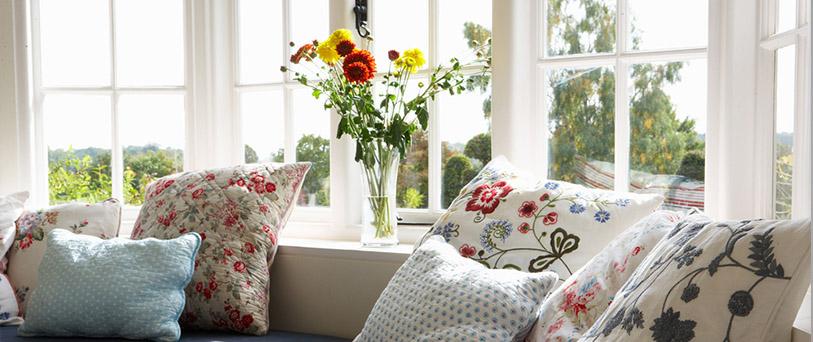 Casement windows
Casement windows are one of the most popular options for UK homeowners. They're attached to the frame by one or more hinges (commonly one one side) and open outwards.
While most casement windows are fitted so that they open outwards from the side they can also be hinged from the top or bottom too.
Choosing casement windows gives you great flexibility in terms of who window frame material to use and they're fully-sealed too for greater insulation.
Here's why you should consider casement windows:
Increase the insulation of your property
Flexible choice of materials and sizes
Compare Casement Windows Pros, Cons & Costs.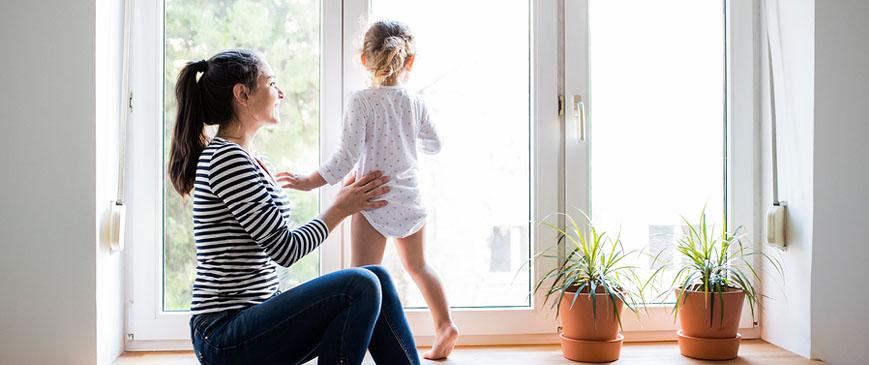 Dual turn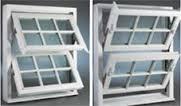 Dual turn windows resemble traditional sash windows but that then sliding vertically they tilt outwards. As with sash windows, there are two separate sections, one above the other, each with their own handle.

Benefits of installing dual turn windows include:
Some models allow for full rotation of the panels for easy cleaning
Traditional and charming appearance
Great for ventilation
On the downside, they can't be used as emergency exits.
Compare Dual Turn Window Benefits & Types.
Sash windows
Sash windows boast a distinctive design which is often found on Georgian and Edwardian homes. Rather than swinging outwards, sash windows are opened by sliding a pane of glass upwards (downwards sliding is an option too).
They're known by the term sash as smaller individual panes of glass are held together by glazing bars.
Benefits of sash windows include:
Aesthetically pleasing traditional appearance
More secure than other window styles
Simple to open and close
Compare Sash Windows Types & Costs.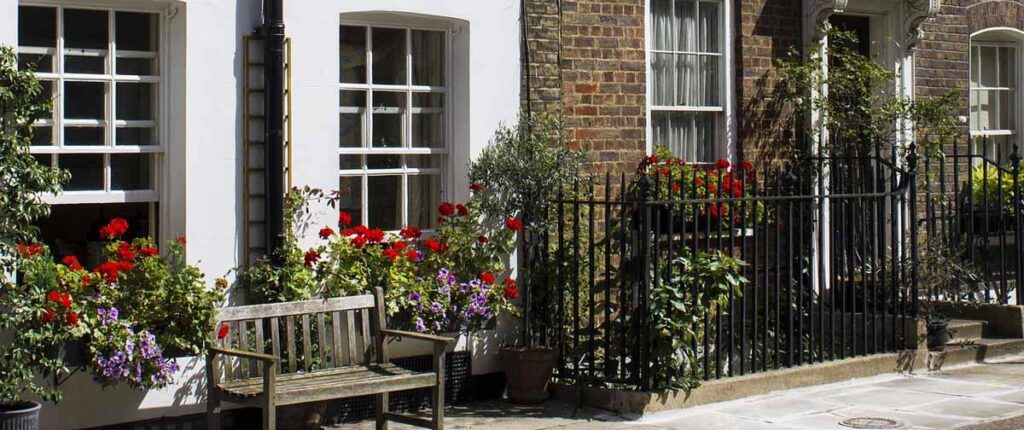 Tilt and turn windows
As opposed to casement windows, which open outwards, tilt and turn windows open inwards. They open from the top making them ideal for homes with children and as they open inwards it's easy to clean the outer pane of glass.
Depending how far the handle is turned, the window will open slightly or fully. And this flexibility makes them ideal for smaller spaces.
Advantages to fitting tilt and turn windows include:
Great option for smaller spaces
Air-sealed for increased insulation
Unobstructed views of the outside
The small opening makes them more secure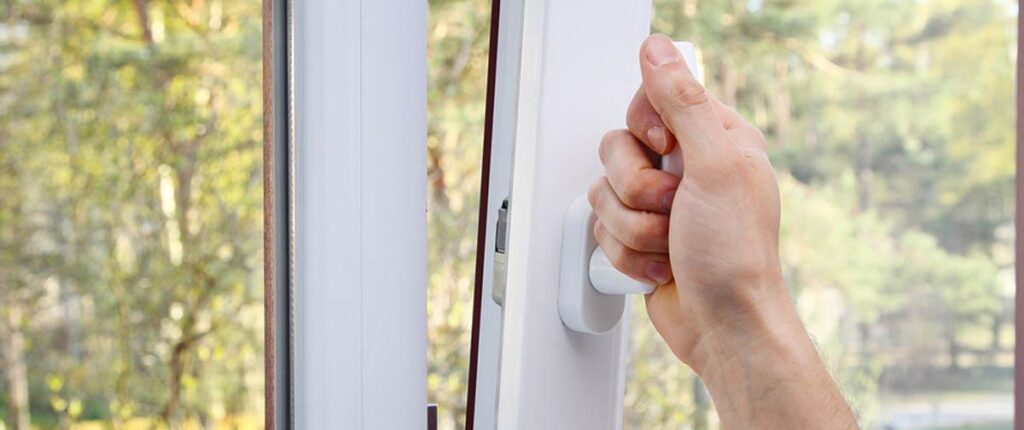 Window styles: Materials
There are many window styles to choose between but that's not the only decision that you need to consider when considering replacement windows. The material for the window frames is just as important and can completely change the look and feel of a window – even if they're the same style.
uPVC is by far the most popular choice for windows in the UK. Mainly because it's the most affordable and often fitted to new-builds as standard.
As with window styles, you have plenty of choice when it comes to materials for the frames:
Window styles: Glazing
Glazing is an important consideration to make when installing new windows. Not only in terms of style but all-round comfort of your home too.
Making sure that your new windows have double glazing rather than single glazing can make a considerable difference to the warmth of your home, security and how much outdoor noise makes its way inside. Triple glazing takes this further still.
In terms of style, glazing doesn't have to be plain. Decorative window glazing can be stained, coloured, bevelled, patterned or embossed.
Take a look at our guide to Popular Types of Window Glazing.
How much do new windows cost?
The price of your new windows will vary greatly depending on the style, size and material.
Bay and bow windows are typically the most expensive of all window styles because they're typically the largest. Roof windows can also be costly because the installation can be more challenging.
Window Style
Potential Cost
Bay (3 panels)
£1,190 – £2,700
Bow (4-6 panels)
£1,430 – £5,485
Casement
£160 – £1,240
French
£750 – £1,125
Sash
£240 – £1,860
Sliding (4-6 panels)
£895 – £3,550
Tilt and Turn
£200 – £1,550
Free quotes for your new windows
No matter which windows styles are best suited to your home, we can connect you qualified installers to fit them. Take a few moments to provide a few details about the work you need completing and we'll do the rest.
Soon after completing our simple online form you'll get free quotes from as many as three window installers in your area. Comparing multiple quotes in this way will give you the best chance of securing the most competitive price. Plus, there's no-obligation to accept any of the quotes you receive.
Quotes from local engineers
Payment by finance available
Save up to £170 per year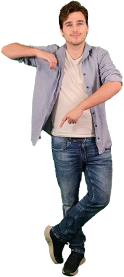 Optimise your home and save the planet