What Are Wood Pellet Boilers?
Relatively new on the market of home heating appliances, wood pellet boilers are witnessing an increasing interest among household owners. One of the reasons that underlie the growing popularity of these pellet boilers is contingent on their eco-friendliness and to a certain extent, cost-efficiency.
It delivers a viable alternative to gas boilers, electric boilers or oil fired combi boiler prices, partly due to the government's Renewable Heat Incentive scheme, that makes it cheaper to run wood pellet boilers compared to conventional boiler systems.
There are many different types of boilers out there, but as the name suggests, the wood pellet boiler uses pressed wood pellets as a heating source. These usually resemble small granular chips that are made of sawdust and other byproducts resulting from wood processing, by applying a significant pressure force of 300 bars, in order to compress the wood residuals into small particles that we know as pellets.
This type of fuel is totally environmentally friendly, whereas the pellets are made without the use of any chemical additives, and since the feeding process can be automated it delivers a significant advantage when operating the biomass boiler.
The process of heat generation, in this case, is quite straightforward. Instead of burning gas or oil, the boiler burns wood pellets, generating a considerable amount of heat. The boiler is made of three essential parts: the boiler itself, the store and the hopper, which actually feeds the boiler by loading pellets from the store.
If you're considering the installation of a boiler, we provide you with a free-of-charge and with no-obligation service that allows you to request quotes and compare different wood pellet boilers prices, so that you can find the most suitable for you. Just fill in the form on the right to request offers.
Quotes from local engineers
Payment by finance available
Save up to £1040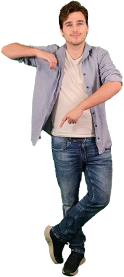 Optimise your home and save the planet
Unreasonable Expenses or Cost-Efficient Heating?
Among the first things to consider when getting a domestic wood pellet boiler is the storage space required for keeping the pellets, that usually are supplied in plastic sacks. If you don't have it, then you'll have to spend a certain amount of your budget in order to build a storage room specifically for the boiler.
A basic wood pellet boiler will cost you somewhat in the range of £4,000-6,000, but most probably will require you to feed the pellets into the boiler manually, which in the long run might prove quite inconvenient if you have to do it on a regular basis.
More expensive versions, that cost around £10,000 and upwards can be placed in a garage and include a pellets hopper that can be filled with plenty of pellets, blown in from a delivery tanker and will feed the pellets into the combustion chamber automatically.

Operational Costs
Still, the burden of some of the costs associated with running a wood pellet boiler can be partially relieved by the UK's government renewable heat incentive (RHI) scheme, which is a biomass boiler grant. For biomass (wood pellets) the proposed tariff range is between 5.2 and 8.7p per kWh.
Thus, the income for a house that is 95 to 120 square metres, that requires somewhere between 12 and 15 kWh of heat at 5.2p, would be around £5,000-7,000 over a seven-year period. At the higher return rate of 8.7p, the incentive would pay about £12,000 over the same period of time.
In addition to this, as a homeowner who operates wood pellet boilers, you are entitled to a £950 payment under the same incentive scheme.
Another incentive is the 5% VAT reduction on energy-saving products, which includes wood-burning boilers. If you're over the age of 60 or are receiving disability or income benefits, you can qualify for the VAT rebate. 
In order to have a clear picture about the usefulness of installing a wood pellet boiler, in terms of the payoffs it might result in, it is important to weigh the benefits you are getting from the renewable heat incentive coupled with cheaper fuel prices and the costs associated with installing and running the boiler.
If the benefits considerably outweigh the costs, then buying a wood pellet boiler is very much advised.
The average consumption rate of wood pellet boilers typically ranges between 1 and 2 kg of fuel per hour (depending on the boiler type and how often you are using it). Given that the wood pellet fuel costs around £4.75 per 15 kg bag (at a 5% VAT) you get to pay 0.25p per kilogramme.
Still, you can considerably save on fuel prices by ordering large quantities of wood pellets. Supposing that you have to heat a 150 square metres house, this leaves you with around £6 per day that you'll have to spend on fuel, considering that you'll use the boiler for at least 12 hours a day.
Thus, the fuel costs during the heating season (140 days) might reach the £1,000 mark, which if taken in the context of the renewable heat incentive scheme, allows you to save significantly on heating bills.
Get Tailored Wood Pellet Boiler Prices
There are many pros to a wood pellet boiler, and if you are interested in investing in one for your home, then GreenMatch is here to help.
Fill in the form below with your personal preferences and information, and we will provide you with up to 3 different suppliers of boilers and wood pellet boiler prices. You are free to choose the offer that best suits your needs. The service is free, without obligation, and takes only a few minutes.
Quotes from local engineers
Payment by finance available
Save up to £1040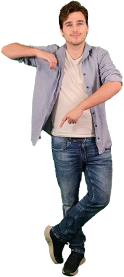 Optimise your home and save the planet