How Do Wood Pellet Boiler Generate Heat?
Wood pellet boilers, or biomass boilers, generate heat by burning wood pellets, which are considered a renewable source of energy. They can be installed in almost any home and have become increasingly popular in the UK. They work similarly to oil and gas boilers and new models are fully automated and easy to use for domestic space and hot water heating.
Interested in Purchasing a Wood Pellet Boiler?
If you'd like to have more personalised information about wood pellet boilers and know how much the price of a wood pellet boiler would be, look no further. Instead of spending hours researching suppliers, you can simply fill in the form on the right to receive up to four free and non-binding quotes from our trusted suppliers. It only takes a minute! If you would like some more technical information first, just keep reading.
Advantages
You can save up to 40-60% on heating costs by installing a wood pellet boiler
Wood is a cheap fuel and its prices are much stabler than those of gas and fossil fuels, which keep rising year after year.
You will enjoy the same level of comfort you would with a traditional gas or oil boiler.
Suppliers of wood pellets can be found throughout the UK and can deliver them directly to your home.
Over one million people have wood pellet boilers installed in their home in Europe.
Wood pellet fuel is a more space-efficient option than logs and burns better.
The Renewable Heat Incentive payments can help you bring down the cost of instalment.
In the long run, you will benefit from fuel cost savings.
Wood pellets are carbon neutral: they are a renewable source of heat and sustainable solution that is much better for the environment than traditional fuels such as propane, natural gas, oil, and most electric power.
Disadvantages
Pellet fuel is bulkier than oil
Wood pellets must be loaded weekly (or more often, depending on the how small the bags/bins are) if not delivered in bulk.
Most modern wood pellet boilers have an automatic cleaning system, but some need to be cleaned manually by the owner every 1-2 weeks.
Ash bins must be emptied, but wood ash contains many minerals and can, therefore, be spread on lawns, gardens and woods.
How Do Wood Pellet Boilers Work?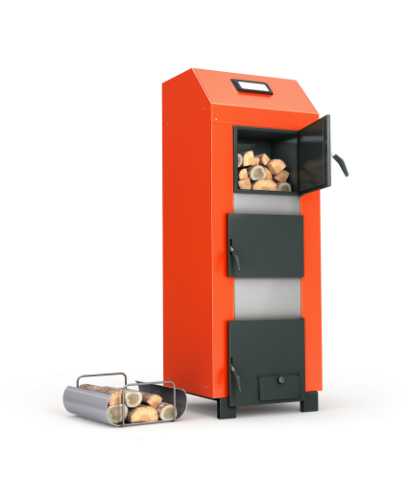 A wood pellet boiler includes an ignition element that burns the pellets, an auger that feeds wood pellets to the burner in doses and a hopper or storage bin. These systems are just as convenient as fossil fuel fired boilers, although there are some fundamental differences.
First of all, wood pellets are cheaper than fossil fuels and their price is much more stable. Moreover, wood is a renewable source of energy and is considered carbon neutral, because the same amount of carbon dioxide released by burning pellets is absorbed by growing trees.
Naturally, that implies that suppliers of pellets are obligated to plant the same amount of trees that they take down. Wood pellets are manufactured all over the UK, so you would be supporting the local economy. A wood pellet boiler can be installed in almost any home, either on its own or with a secondary backup boiler.
These systems have been popular in Europe for years, due to the lack of fossil fuels available locally. As soon as the technology evolved from basic stoves, wood pellet boilers became a great choice for people trying to save money and reduce their environmental impact.
They first developed in countries with harder access to cheap gas, compared to the UK, such as Italy, Austria, Bulgaria and the Nordic countries. It serves as the perfect choice especially in areas where wood is abundant and temperatures are very low during the winter. These countries developed technologically advanced solutions with automatic feeding and cleaning, which make wood pellet boilers almost fac-similes of traditional gas systems.
Is a Wood Pellet Boiler Suitable for Your Home?
Wood pellet boilers have many advantages, but as with all renewable sources of energy, you will have to consider the payback time to make the investment worthwhile. By installing a biomass boiler you will be eligible for the Renewable Heat Incentive and receive periodical payments to help you out. The RHI can pay most of the costs of installation.
If you want to install a wood pellet boiler, you will need to check with your installer or plumber whether additional changes to your plumbing are necessary, especially if you have a combi boiler. It's important to check that the boiler will work with your existing plumbing, or whether it needs to be altered. Also, find out how easy it will be to get the boiler serviced regularly and whether there are local plumbers or engineers who know how to work with it.
Biomass boilers tend to be larger than the gas or oil equivalent. They are generally more suitable for people with some space available for storage (around 6-7 cubic metres near the boiler to store the fuel) and not connected to the gas mains. The storage area should be under cover to keep the fuel dry: humidity will reduce the efficiency of the burning, and wet pellets are basically useless mush. This area should also be accessible for a delivery lorry, which can deliver loose pellets into the hopper, or in bags.
The boiler will need a special flue designed for wood fuel, or the existing chimney can be lined with the same material. Naturally, the installation must comply with all relevant building regulations. If you live in a listed building or a conservation area you will need to check with your local planning authority before fitting a new flue.
Also, it would be sensible to preventively make sure that there is at least one, or preferably a choice of, local fuel suppliers since the cost of fuel varies according to the distance the supplier has to travel. Moreover, the closest the supplier the lower the emissions deriving from transportation will be. Not all suppliers offer all types of fuel. The lowest maintenance way is in a tanker to a hopper, because a pallet full of bags will involve more work feeding the boiler.
Similarly, we always recommend that you choose a local boiler installer who can offer cheaper rates and a more efficient service than installers that operate nationwide. With GreenMatch's free quotes service, we can can connect you with up to 4 licensed installers in your area.
With multiple quotes from the most suitable installers, you can compare until you've found the best deal. The best part? All of our quotes are free and you're under no obligation to accept any of the quotes you receive.
Get started today by clicking the link below.
Quotes from local engineers
Payment by finance available
Save up to £1040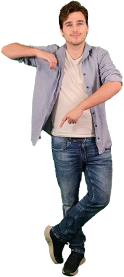 Optimise your home and save the planet
Call us to get quotes
We will get you the best deal