What Are Photovoltaic Panels Prices?
Photovoltaic panel prices can depend on your home's average electricity consumption and system size. The most common photovoltaic system size is a solar panel 4kW system and costs roughly £6,000 to £8,000. To get a better understanding of what the specific photovoltaic panel prices for your home will be, you first need to determine how big of a system you need.
3kW system
4kW system
5kW system
6kW system
The table below breaks down the average cost of photovoltaic panels per system size, and how much roof space they require.
Photovoltaic Panel Prices in the UK

| System Size | Roof Space | Estimated Costs |
| --- | --- | --- |
| 1 kW | 8 m² | £1,500 – £3,000 |
| 2 kW | 14 m² | £3,000 – £4,000 |
| 3 kW | 22 m² | £5,000 – £6,000 |
| 4 kW | 29 m² | £6,000 – £8,000 |
| 5 kW | 32 m² | £7,000 – £8,000 |
*These prices are estimations only, and it is important to note that prices can vary with different suppliers. These prices were calculated based on 250W panels.
Prices can vary from supplier to supplier. As green energy grows more popular and technological advances are introduced, prices of photovoltaic panels keep decreasing, making them increasingly more accessible for everyone.
Installing a photovoltaic panel is still a significant investment, but there some advantages and disadvantages of solar energy you should be aware of. Besides producing free electricity, you can also reduce the photovoltaic panel prices by making use of solar panel grants in the UK.
Interested in knowing more about photovoltaic panel prices? Click the button below and we will provide you with up to 3 tailor-made quotes from suppliers in your area. This service is free of charge and incurs no obligations.
Quotes from local engineers
Payment by finance available
Save up to £729 per year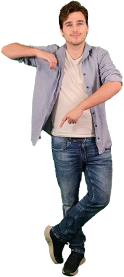 Optimise your home and save the planet
5 Cost Advantages of Investing in PV Panels
When considering buying a domestic photovoltaic system, there are several cost advantages you should bear in mind:
Large systems will produce excess energy that you can sell back to the grid to generate profit, thanks to the Smart Export Guarantee (SEG). Alternatively you can purchase a solar battery storage system to store that surplus electricity. With a decline in solar storage batteries prices, the investment will be paid off in a shorter period than before.
After the initial investment, you will not need to spend any more money on the system, since solar panel cleaning and maintenance is so simple.
The lifespan of photovoltaic panels is very long. They are guaranteed to work (hence to maintain at least 80% of their efficiency) for 25 years, but the average lifespan is between 25-30 years.
Larger systems, such as a 5kW solar system in the UK or a 6kW solar panel system generally have a shorter payback time and offer more value for money: the bigger the system, the lower the price per watt will be.
Small and mid-range solar systems will produce a certain percentage of the electricity you need and lead to huge savings on energy bills. With a 3kW system you can expect annual savings of £160 on your electricity bills. With large PV systems, you can become completely independent from the grid and generate all the power you need, and more.
Factors Influencing Photovoltaic Panels Prices
There are several aspects that can affect the cost of photovoltaic panels, from the system size, your roof suitability, panel efficiency, and government policies.
Size of the installation
Solar panel systems vary in size according to your energy needs and the size of your house. Of course, smaller systems will be less expensive than larger ones.
The smaller available size is 1kW solar panel system, which costs between £1,500 and £3,000, but it usually does not cover the energy needs of an average household.
The most popular size in the UK is the 4kW system, which starts at around £6,000.
You can also choose to go for mid-range sizes, such as 2kW and 3kW systems, or above average sized solar systems, namely 6kW and 12kW solar systems.
Roof Size and Condition
The photovoltaic panel prices will be strongly influenced by the specific characteristics of your house. According to the chosen size of the installation, you will need a certain amount of free space on your roof.
Moreover, the roof must be strong enough to support the panels, and its inclination is also an important feature. Read more about how the pitch of your roof influences your solar system in our 'Can you put solar panels on a flat roof?' guide.
Photovoltaic Panel Efficiency
How efficient solar panels are is a crucial element to consider because it maximises your investment. Photovoltaic panels available today do not convert all the sunlight they receive into electricity. The average efficiency rate for domestic systems is between 13-20%, depending on the type of solar panel.
Monocrystalline panels are the most efficient type of panel, although they are also the most expensive. They have an average efficiency rating of 15-20%.
Polycrystalline panels, on the other hand, have an average efficiency rating of 13-16%, but are also cheaper than their monocrystalline counterparts.
However, the technological advancements and high competition on the green energy market are pushing for higher performance at a lower price.
Government Policies
In order to encourage the uptake of renewable energy sources like solar energy, the UK government has implemented green energy schemes.
The Feed-in Tariff (FIT) was introduced in 2010, and paid homeowners for generating electricity through their solar panels, and for exporting electricity to the national grid. The FIT ended in 2019, and no new applications are accepted.
Since the closure of the FIT, the Smart Export Guarantee (SEG) has come into play. The SEG offers UK homeowners a tariff for exporting surplus electricity back to the national grid.
Get Accurate Photovoltaic Panel Prices
The prices of photovoltaic panels have fallen steadily over the last few years, and with continuous improvements to solar technology, it seems the prices will continue to fall. Investing in solar panels will not only help you save money on your electricity bills, but will also reduce your carbon footprint.
To get quotes on photovoltaic panel prices for your home, all you have to do is click the button below and GreenMatch will provide you with up to 3 tailor-made offers from suppliers in your area. This service is non-binding and free of charge!
Quotes from local engineers
Payment by finance available
Save up to £729 per year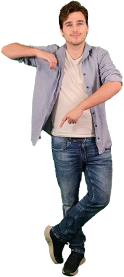 Optimise your home and save the planet