Are you interested in switching to solar energy, but worried that it might not fulfil your power needs? 12 kW solar panel systems are the right choice for you if you need to power a larger home or property.
By producing your own clean energy with a 12kW solar panel system, you can potentially reduce your energy bills and cut down on your carbon footprint. At GreenMatch, we can connect you with up to 3 professional solar panel installers in your area who can provide you with tailored advice and quotes for a 12kW solar panel system. Just click the button below to start comparing quotes.
Quotes from local engineers
Payment by finance available
Save up to £729 per year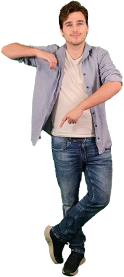 Optimise your home and save the planet
Why 12kW solar panels could be right for you
12 kW solar systems are very large and will mean how many solar panels you need in the UK to produce a significant amount of electricity is higher than normal. This sized system is usually utilised for commercial rather than domestic purposes. However, if your energy demand is high, this solution will satisfy your needs while making your house more eco-friendly.
What's more, is that you can earn money for surplus energy exported back to the grid under the Smart Export Guarantee.
12 kW solar panel systems are a good solution for homes bigger than the average. The size of the system allows it to generate the right amount of electricity required to meet the daily needs of a large household. Keep in mind that 12 kW solar system is quite big and you will likely need around 75 m2 free roof space.
Solar PV expert Joshua M. Pearce shares with GreenMatch:
If you have a large home, many children, or several high-electricity using devices a larger rooftop PV system may be necessary. Examples would include if you have one or more electric vehicles and you are using solar electricity for your transportation. Lastly, when you add heat pumps (which use electricity to efficiently provide your heating needs) you can easily double your electricity needs and will need a larger PV system. In some regions, solar reduces the cost of electricity and they can make heating with a heat pump economical .

Joshua M. Pearce is the John M. Thompson Chair in Information Technology and Innovation. He holds appointments at Ivey Business Schooland the Department of Electrical & Computer Engineering at Western University. He runs the Free Appropriate Sustainability Technology research group.
How much does a 12kW solar panel system cost?
It is difficult to set a fixed price for the system, but it is sensible to say that the expected investment would range from around £13,000 to £15,000. However, their significant energy output gives them one of the quickest payback periods.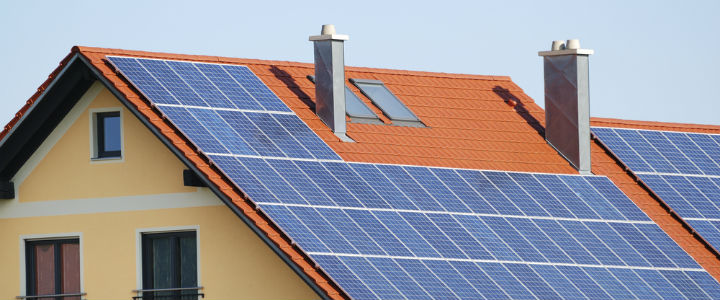 Smart Export Guarantee
The Smart Export Guarantee is a UK-based scheme that enables you to earn money through your panels. If you generate a surplus, you can sell that electricity back to the grid. The rates vary from energy supplier to energy supplier, so it's advised you do your research before choosing which one to go with.
Feed-In Tariff
The Feed-in Tariff was a UK government solar panel scheme that rewarded homeowners for both production as well as exporting surplus energy. This scheme closed in April 2019, and no new applications are accepted.
Though, when it comes to the Feed-in Tariff, you have to bear in mind that the tariffs can vary. Usually, the bigger the system, the smaller the rate is, as larger systems generally produce more electricity. However, from a long-term perspective, your system will be generating more in quantity of electricity. The FiT rate would be slightly lower, which would naturally lead to greater savings.
How much does a 12kW solar system produce per day?
On average, a 12kw solar panel system can produce between 30 – 66 kWh per day,  900 – 2,000 kw/h per month, or 10,800 – 24,000 kw/h. 
How much does a 12kW solar panel system produce?
Time period 
Energy produced (kWh)
Per day 
30 – 66 kWh
Per month 
900 – 2,000 kWh
Per year 
10,800 – 24,000 kWh
The typical UK household consumes approximately 2,900 kWh annually. Therefore, a 12 kW system would provide enough power to sustain the average household for a year, exceeding its energy needs 8 times over. 
The performance of your 12 kW solar system depends on several things such as the direction your roof is facing, its angling and of course the quality of the materials used. Maximum power will be achieved with an unobstructed south-facing view of the sun. 
Some efficiency losses might derive from weather conditions or some shading over your panels. A 12 kW system produces an estimated 900 to 2000 kilowatt hours per month, assuming at least 5 sun hours per day with the panels facing south.
How to choose the right system
A 12 kW solar panel system requires a significant investment, therefore you will need to research and compare your options. Of course, this can be quite difficult and could take a long time. If you need assistance in your research process, look no further, with GreenMatch you will be able to compare different suppliers in a moment.
Filling in the form on our webpage will secure you several quotes from different suppliers, from which you are free to choose the one you like the most. The service comes completely free and without obligations, giving you the freedom to choose the supplier suiting your needs best or refusing all quotes.
Quotes from local engineers
Payment by finance available
Save up to £729 per year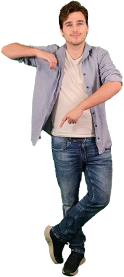 Optimise your home and save the planet