Cost of Sash Windows: Compare Prices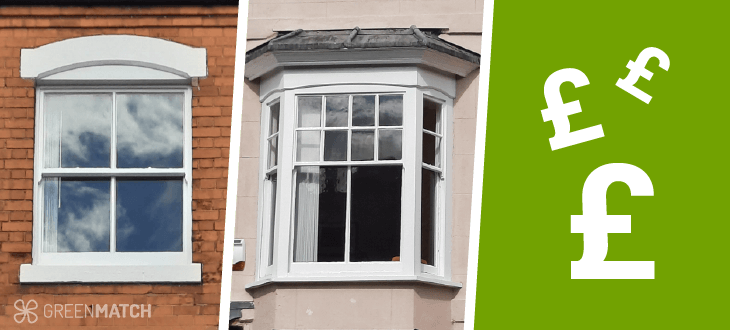 Looking for some new sash windows but wondering about the cost of sash windows? This cost guide will take you through all the cost-related considerations that might come into play during the process of buying and securing new sash windows, whether they're double or triple-glazed, in uPVC, aluminium, or wood. 
Sash windows, also known as sliding sash windows, are a distinct focal point to any home. Their classic design dates back to Georgian England, but with modern double glazing and energy-efficient materials, their popularity continues today. 
Because of their uniqueness among other window types, and their more complex designs, the cost of sash windows is comparatively more expensive. However, there are some key ways you can limit potential mounting costs. Specifically, by your choice of materials and by comparing quotes from multiple window installation companies. 
By receiving multiple quotes, you have the opportunity to compare and find the best deal possible for your new windows project. At GreenMatch, we can help you find up to 3 tailored quotes from professional installers in your area. 
You can get up to 4 quotes within 48 hours, simply by filling in the form at the top of this page. This will save you all the time and effort that it would take finding reliable quotes by yourself. 
Take the first step towards securing brand-new sash windows by filling in the form today!
Quotes from local engineers
Payment by finance available
Save up to £170 per year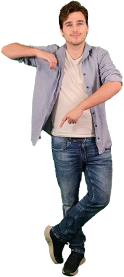 Optimise your home and save the planet
Compare sash window prices
So, how much do sash windows cost? Well, the cost of sash windows can fall anywhere between £600 – £1,400, and that's just for double-glazed windows. 
The total costs of sash windows are influenced by many variables. These include the type of sash window, the size of the windows, the number of windows needed, the glass and glazing type, the type of glazing bars you choose and the window frame material.
The most popular window materials are uPVC, aluminium and wood. Each of these thermally efficient materials has its own set of advantages or disadvantages to consider. You can also install composite windows, which typically combine wood and aluminium. Check out our page on composite window costs in the UK to learn more. 
One of the most important factors that separate these materials is their associated costs. Wooden sash window costs start at the highest price points, whereas uPVC falls far lower because its cheaper and easier to produce and manufacture. Aluminium window costs tend to fall somewhere between these two.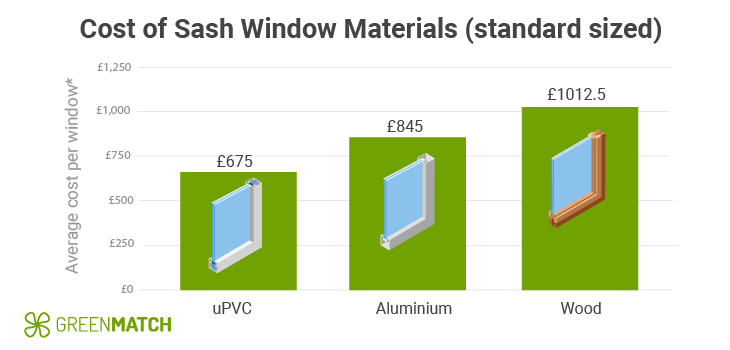 The cost of installation will also have some bearing on the final sash window costs you'll end up paying. These vary depending on the company you choose- the size of the company, your location relative to the location of the company, as well as the parts and labour required for your specific project. 
Double glazed sash windows
With double-glazed sash windows, you can combine the old English charm in their design with modern double-glazing technology, and prevent an excessive amount of heat loss through your windows. Not only does it make your home more comfortable year-round, but it also helps you save money on monthly energy costs. 
The process of double-glazing sash windows may be quite complex, given that many sash windows include multiple small glass panels that are separated by astragal or Georgian bars. This makes the process of replacing single-glazed panels, or the process of manufacturing double-glazed sash windows more time-consuming and costly than other types of windows. 
The cost of replacing sash windows with double glazing will therefore be higher compared to other window types, such as casement windows. 
In the UK, new and replacement windows should be double-glazed in order to comply with government-enforced efficiency standards. New and replacement windows must achieve a U-Value of 1.4 W/(m²K). Single glazing tends to have an average U-Value closer to 5.2W/(m²K). 
How much are double-glazed sash windows? The cost of uPVC sash windows using double glazing range starting from £600, and when using wood it goes up to £1,125. 
Below, we've outlined some sash window double-glazing costs, based on our market research. 
Sash window prices: double glazing (1,000 x 1,000)
Price range
Average price
uPVC
£600 – £750
£675
Aluminium
£750 – £940
£845
Wood
£900 – £1,125
£1012.5
Number of windows 
To give you a sense of the full price for new windows across an entire home, below we've provided cost estimates for new sash window projects in small, medium and large homes. You can expect uPVC windows to fall close to the lower end of the price ranges provided, whereas timber windows will result in costs like those at the higher end of the price ranges. 
Sash window prices: house size (1,000 x 1,000)
Price range
Average price
Small home (6 windows)
£4,050 – £6,070
£5,060
Medium home (10 windows)
£6,750 – £10,120 
£8,435
Large home (16 windows)
£10,800 – £16,200
£13,500
Size of windows
The price estimates provided up to this point are based on standard-sized (1,000mm x 1,000mm) sash windows. However, sash windows are available in various dimensions, from small (500mm x 500mm) to large (1,200mm x 1,200mm). The table below estimates the costs you can expect for sash windows of different sizes, according to the framing materials you use. 
Sash window prices: standard sizes
uPVC
Aluminium
Wood
500 x 500
£610
£760
£910
1000 x 1000
£675
£835
£1,000
1200 x 1200
£940
£1,170
£1,400
Glazing bars 
The iconic bars that create grid patterns across sash windows are typically laid within the glass, creating a flat glass surface, known as Georgian bars, or they protrude from the surface to create a more ornate, traditional style. These are known as astragal bars 
More materials are used to create the finished look of sash windows with astragal bars, resulting in marginally higher upfront costs. The exact price will depend on whether you're installing uPVC, aluminium or wooden windows. 
Sash triple glazing
Glazing replacement cost depends on whether you choose double or triple glazing. Triple glazing is an even more thermally efficient and secure alternative to double glazing. This is because, rather than layering two sheets of glass, triple glazing layers three. 
Often, the space between double or triple-glazing panels is filled with argon gas, which is a poor conductor of heat. This means heat energy cannot easily pass through it which traps heat in your home during the winter and prevents outdoor heat entering your home during the summer.  
With all the enhanced benefits that come with triple-glazed sash windows, come also the extra costs. Below we've outlined the average prices according to the material chosen, as well as the price range you can expect new triple-glazed sash windows to fall within. 
Sash window prices: triple glazing (1,000 x 1,000)
Average cost of double glazing
Average cost of triple glazing 
uPVC
£675
£952
Aluminium
£845
£1,090
Wood
£1012.5
£1,422
Double glazing vs triple glazing
Considering the extra cost, which can come to 50% higher than double glazing, you may wonder if triple glazing is worth the investment. There are several improvements that triple glazing can bring that justifies their extra costs, such as improved security, noise pollution, and efficiency. 
Annual cost savings 
Thanks to the improved efficiency of double and triple-glazed windows, you can save up to £292 on annual heating costs. While triple glazing allows you to save significantly more per year, you should also weigh this up against the higher upfront costs, and the payback period. 
Cost savings with double and triple glazed sash windows
Efficiency rating
Potential cost savings per year
Potential cost savings: 20 years
Payback period (10 uPVC windows)
A-rated double glazing Source: Energy Saving Trust
£195
£3,900
34 years
Triple glazing
£292
£5,840
32 years
Compare sash window quotes
As this guide has shown, there are various factors that influence the costs of new sash windows. That's why for the most accurate prices, based on your home's exact specifications, it's best to get a tailored quote from a professional installer. 
Since quotes are based on your exact project, i.e. the number of windows you want to install, the materials you choose, and the area you live in, it can be hard to get a true sense of the most accurate prices. That is unless you compare offers from multiple window installation companies.
That's why we always recommend you collect quotes from multiple installers. This way, you can compare their offers and find the best possible deal. 
It can be tricky to know what to look out for among the long list of potential installers. You should always check things like their credentials (such as a FENSA registration) and customer reviews. 
With so many potential companies you can go enquire to, the process of receiving and comparing quotes can become a time-consuming one. This is not ideal, especially if you're in need of an urgent window replacement. 
Luckily, by getting your quotes directly from GreenMatch, we can cover all these concerns and more. 
We will provide you with up to 4 tailored, competitive quotes from installers in our network that you can compare.
All of the installers in our network have been vetted by us, and are fully qualified according to the latest FENSA regulations.
We will match you with the most suitable installers based closest to you so you can take advantage of regional rates.
To get multiple exclusive quotes from one place, start by clicking the button below. 
Quotes from local engineers
Payment by finance available
Save up to £170 per year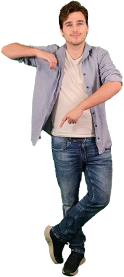 Optimise your home and save the planet
Frequently asked questions