The kind of boiler you choose depends on 4 important factors; the available space in your property, the old system in place, the heating demand of your home, and the fuel type. We will delve into each factor and explain how this may affect your overall costs.
Available space: The amount of free space in your home can narrow down your options for which new boiler best suits your needs. Smaller homes with limited storage space can make installing a water tank unfeasible. In these cases, a combi boiler is more likely to suit your home, which can generally be cheaper than conventional or system boilers.
The old system: It is important to take into account what kind of boiler you originally had installed in your home. By choosing the same boiler type, you may be able to significantly reduce your installation costs by cutting out unnecessary modifications and extra work. However, there are occasions where changing your boiler type may be your best option, especially in older homes.
Heating demand: Your home size and hot water demand largely decide which boiler you will need. Most single bathroom homes will suffice with a 24-30kW boiler, whilst a two bathroom can require a 30-35kW boiler, which will naturally cost more. For larger homes, conventional and system boilers are most suitable, but you should avoid systems that exceed your heating demands. For example, a boiler that can heat ten radiators in a house with only two will only result in higher bills and wasted energy.
Fuel Type: Aside from the obvious that each fuel type has its own price, certain fuel may also require more boiler components. For example, oil fired boilers in Northern Ireland constitute up to ⅔ of heating systems in the country. However, an oil boiler requires the installation of a storage tank, thus raising your prices and the need for space. Alternatively, an oil boiler replacement to a new fuel type such as gas can see you save money, as gas comes from the mains and does not require a storage tank.
The easy way to get a boiler replacement in Northern Ireland
Choosing the right boiler from a sea of models and manufacturers can be a daunting job alone. With so many different types, ranging from standard gas, electricity and oil boilers, to alternatives such as domestic biomass boilers in the UK, it may be overwhelming to make the right choice.
To top it off, searching for a professional and affordable installer, and then comparing pricing quotes to get the best deal is a task in itself. Taking into account every factor that may influence your overall costs and home energy efficiency requires a dedicated amount of time, effort and research.
Luckily, GreenMatch is here to provide you with ways to simplify this process, save you hours of valuable time and stress, and help you find the best replacement costs in Northern Ireland.
With our industry expertise and knowledge, we have cultivated a wide network of Gas Safe and OFTEC registered installers throughout the United Kingdom. Through our services, you can get itemised quotes based on your home's specifications, allowing you to benefit from the most competitive rates in your area with just minimal effort. In addition, our vetting process ensures that you will receive a trustworthy and professional service, giving you the peace of mind that you won't be overcharged for the job.
All you have to do is fill in our simple form, and we will connect you with our network of trusted licensed installers in your area. You'll get up to 3 free quotes so that you can make the decision best suited for your home. Get started by clicking the button below.
Quotes from local engineers
Payment by finance available
Save up to £1040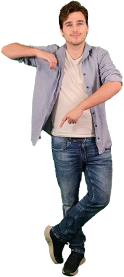 Optimise your home and save the planet