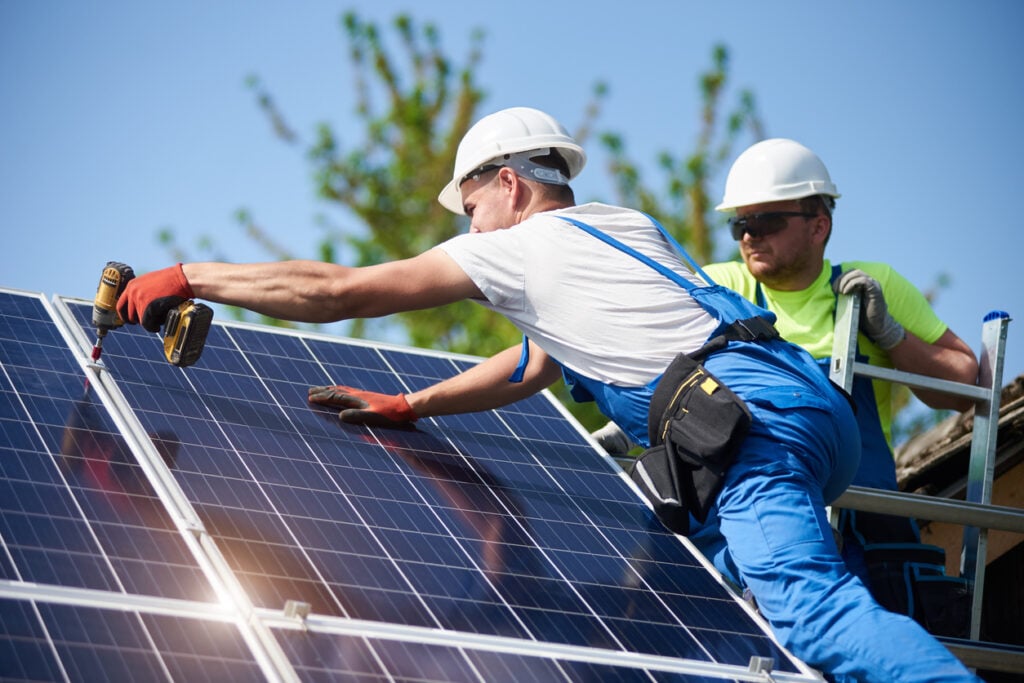 Solar panels are a great way to produce free electricity for your home, but how much do they cost in the UK and what factors determine their final price? Before making a final decision, in this article, we'll guide you through the different aspects that you should take into account before purchasing. 
In the past few years, significant advancements have been made in solar energy technology, resulting in the cost of solar panels in the UK falling drastically. If you are considering joining thousands of other owners who have switched to an environmentally friendly source of energy while also taking advantage of government schemes such as the Smart Export Guarantee, we recommend you to read this article.
GreenMatch's network of reliable solar panel manufacturers can provide up to 4 quotes for you to compare and choose all completely for free and without obligation. Let us help you make an informed decision about switching to solar energy.
How much do solar panels cost in the UK?
The cost of solar panels in the UK can range from £5,000 to £11,000 depending on the size of the system along with other factors. The system you require may vary based on your energy consumption which is why we've broken down the estimated costs for each household size in the table below.
Cost of solar panels in the UK
House size
Estimated Costs
System Size
One-bedroom flat
£5,000 – £6,000
3kW panel system
1-2 bedroom house
£6,000 – £8,000
4kW panel system
3 bedroom house
£8,000 – £9,000
5kW panel system
4-5 bedroom house
£9,000 – £11,000
6kW panel system