Conservatory Replacement Cost & Prices: A Complete Guide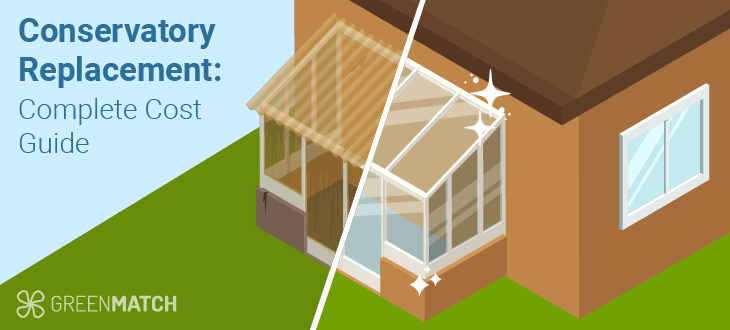 Is your conservatory living up to its full potential? Do you find yourself avoiding it because it's too hot in the summer, or too cold in the winter? Or, maybe the roof and the windows are showing signs of wear and tear? Whatever the reason, your conservatory has a way of telling you that it's due for an upgrade. But how much are conservatories in the UK? And, considering the sizeable conservatory replacement costs, is it really worth it? 
You may be tempted to make do with the conservatory you have rather than making the investment. However, as this article is here to show you, there's more than one way to revive your conservatory. Doing so will not only help you make better use of the space so that you can enjoy it all year round, but it can also help you improve the energy efficiency of your entire home.
Using this handy guide, you can consider the various refurbishments that can help improve your conservatory, rather than breaking the bank with a full replacement. We can also help you find the best deals for conservatory replacements, or conservatory refurbishments by using our free quotes service in just a few short steps. 
It's simple: you fill in the form (linked below) and our dedicated team will use the details provided to match you with up to 3 vetted conservatory replacement companies from within our network. With multiple quotes, you can get a sense of the fairest and most accurate costs for installation by comparing the quotes you receive. 
Then, you can choose the installer who offers the best deal. We will only connect you with installers based in your local area, allowing you to take advantage of the best local rates. 
It's free, no fuss, and comes with no obligation. To get started, click the button below!
Quotes from local engineers
Payment by finance available
100% free and no obligation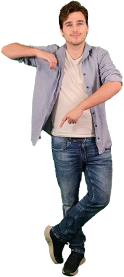 Optimise your home and save the planet
Cost to replace a conservatory
While conservatories are a great way to add extra living space to a home, over time they may become outdated, worn out, or no longer fit for purpose. 
The cost to replace a conservatory depends greatly on the scale of the work you require. You should also consider the costs of any interior electrical or heating adjustments, and any additional planning permissions. 
Full conservatory replacement involves taking down the existing structure and rebuilding it. Should you wish to extend your conservatory's size, or build a new type of conservatory, then you will also need to replace the base. If the base has deteriorated over time, then it will be necessary to replace it regardless of the type of replacement. 
The cost of a full conservatory replacement can vary depending on the size, shape, and materials used. On average, homeowners can expect to pay between £20,000 – £100,000 for a full conservatory replacement (including the base replacement), depending on the complexity of the project.
If you're planning a full conservatory replacement, then you should familiarise yourself with the most popular conservatory options out there. Each has some unique elements that can enhance the appearance of your home. 

Below, we've provided some cost estimates for small (2.5-3m x 3m) conservatory replacements made with uPVC and with half brick walls, separated by roof materials. For further information about how much a brick conservatory costs, check out GreenMatch's brick conservatory price guide. 
As you can see in the table below, a replacement conservatory with a polycarbonate roof costs the least, ranging from £9,795 – ​​£38,920, depending on the conservatory type. On the other side, a solid tiled conservatory replacement is the most expensive, ranging from £12,715 – £46,395. 
Fully fitted conservatory costs
Style of conservatory
Polycarbonate roof
Glass roof
Solid tiled roof
Lean-to
£9,795 – £18,775
£13,350 – £25,705
£12,715 – £26,250
Edwardian
£17,100 – £23,345
£17,775 – £25,705
£19,235 – £30,820
Victorian
£18,900 – £25,220
£19,575 – £27,580
£21,035 – £42,930
Gable end
£18,000 – £38,100
£21,675 – £40,460
£20,135 – £45,575
T shaped
£16,465 – £38,920
£17,140 – £41,280
£18,600 – £46,395
With careful planning and budgeting, a conservatory replacement can be a great way to update a home and enjoy a more comfortable, functional living space. Compared to an older, inefficient conservatory, you can expect your property to increase in value. By choosing energy-efficient materials and modern design, homeowners can also make significant savings on energy bills and enhance the comfort of their living space. 
Conservatory refurbishment cost & prices
If you're looking to update your conservatory but don't want to undertake a full replacement, there are smaller-scale upgrades you can make that will have a big impact. Conservatory replacement costs will come to far less than a full replacement, while still improving the look, security and energy efficiency of the space.
One of the most popular upgrades is replacing the conservatory roof. Depending on the materials, a new roof can significantly enhance the insulation in the space, making it more comfortable to use all year round. The cost of replacing a conservatory roof will depend on the material used and the conservatory roof size. 
Replacing conservatory windows is another effective way to improve the energy efficiency of the space, and the aesthetic appeal. Double-glazed windows are the standard for modern conservatories, and there are various styles to choose from depending on your taste and budget. The cost of replacing windows will depend on the style and the size of the window. 
Window replacement costs
Window Frame
Price range
uPVC
£160 –  £1,240
Aluminium
£210 – £1,615
Timber
£240 –  £1,860
By upgrading with a new conservatory roof and new windows, you can create a more comfortable and energy-efficient conservatory space that looks great and is fit for purpose. 
To find out the best windows or roof upgrades for your conservatory, it's a good idea to consult with a professional installer. For free, tailored advice specific to your project, use GreenMatch's exclusive quotes service. 
All you have to do is fill in the form. Then, within 48 hours, you'll hear back from up to 3 professional installers who can offer their professional assessments as to the best types of windows and roofing for your conservatory, as well as a tailor made quote for their installation services. 
This lets you avoid the stress and hassle of individually finding installers by yourself. With GreenMatch, we bring the installers to you, installers that have been specifically matched to you by our dedicated team. 
Get started today by clicking the button below!
Quotes from local engineers
Payment by finance available
100% free and no obligation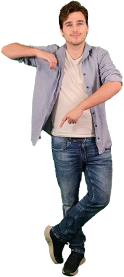 Optimise your home and save the planet
Conservatory roof replacement costs
If you're considering replacing your conservatory roof, it's important to note that the cost will depend on a variety of factors, especially the size and style of the conservatory, as well as the material used for the roofing. Below we've provided an overview of each of the main roof materials. 
Polycarbonate conservatory roofs are the most affordable choice for conservatories. It's lightweight, simple to install, and can be easily adjusted to meet your exact measurements. However, it's not as durable as glass or tiled roofs, and it can let in a lot of outside noise, such as heavy rain or hail. Polycarbonate roofs are also poor insulators, which means you could risk losing significant amounts if heating energy through your roof. 
A glass conservatory roof offers much better thermal efficiency, natural light and noise reduction than polycarbonate roofing. The performance of your glass roof will greatly depend on the type of glass you would like. For example, for increased safety and security you might opt for toughened glass. Whereas, self-cleaning glass helps reduce maintenance. Thanks to the advancement of double glazing, you can at least expect significantly reduced heat loss when you replace outdated, single-glazed panels. 
Solid tiled roofs are the most durable and long-lasting option, with excellent thermal insulation and noise reduction. They're can also provide a more traditional look that can blend more seamlessly with your existing roof. However, they're the most expensive option and they are relatively low-maintenence, they will require more frequent and expensive maintenance than glass.
Ultimately, the choice of roofing material will depend on your budget, priorities and personal preferences. By considering the pros and cons of each option, you can make an informed decision that will provide you with a comfortable, attractive and functional space for years to come.
Average polycarbonate, tiled & glass roof costs
Overall, conservatory roof replacements will likely cost between £2,250 – £15,350, depending on the size of the roof. As the table shows, the material you choose has a significant impact on the replacement costs you can expect. 
Conservatory roof replacement
Roof material
Price range 
Polycarbonate
£2,250 – £7,875
Glass
£2,925 – £10,235
Tile
£4,385 – £15,350
How much does conservatory window replacement cost?
You may also choose to replace your conservatory window frames. Replacing single-glazed windows with double or triple glazed windows can offer several benefits, such as increased energy efficiency, reduced outside noise, and improved security. 
Double and triple-glazed windows are designed to insulate your home and keep it warm, which can help to reduce your energy bills by up to £170 per year (Energy Savings Trust, 2023).
Conservatory windows replacement costs range from £160 – £2,700 for standard single windows. How much it costs to replace conservatory windows will vary depending on the style and size of windows, and the materials you choose. 
The table below shows the average prices for standard-sized double-glazed window replacements. 
Window replacement costs
uPVC
Aluminium
Wood
Casement
£160 – £825
£210 –£1,075
£240 – £1,240
Tilt and turn
£200 — £1,030
£265 – £1,345
£300 – £1,550
Sash
£240 – £1,240
£315 – £1,615
£360 – £1,860
Bay 
£1,190 – £1,800
£1,550 – £2,340
£1,785 – £2,700 
Triple glazing works in the same way as double glazing, but it can provide extra levels of comfort, efficiency, and security since it includes three panels of glass instead of just two. As such, triple glazing usually costs significantly more than double glazing. For a single window (i.e. casement, sash, tilt and turn) you can expect to pay between £160 – £1,240 for uPVC, and between £1,190 – £2,700 for wood. 
When it comes to conservatory glass replacement, there are several options available, including low-e glass, toughened glass, self-cleaning glass, and various decorative glass options. The price of a new glass panel can range from £50 to £150 (per square metre), depending on the dimensions of the glass and the type of glass used. 
It's important to keep in mind that the conservatory replacement costs used throughout this article are estimated price ranges, based on current market prices. The actual cost of refurbishing your conservatory varies from company to company, and from region to region. 
Therefore, to help find the best-priced conservatories overall, it's recommended to collect quotes from multiple installers before making a decision. This way, you can avoid overpaying for installation by comparing until you're sure you've found the best deal.
To find out how much it costs to refurbish your conservatory in your area, click on the button below:
Quotes from local engineers
Payment by finance available
100% free and no obligation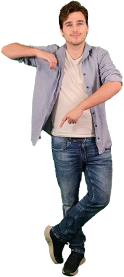 Optimise your home and save the planet
Get the best conservatory replacement prices
As this price guide has shown, there are many factors that influence how much it costs to replace a conservatory. When it comes to installation, you can help limit the costs in a few key ways.  
Installer prices will vary depending on the size of the company, the quality of services, and the location of the installer. To verify the quality of an installer's services, you can check their website for industry endorsements, awards, and qualifications, as well as customer reviews and testimonials. A lengthy warranty period is also a good indication of the quality of products and services.
Getting a sense of the fairest and most accurate installation prices can be tricky with so many options out there. It's always a good idea to get multiple quotes from reputable companies before choosing an installer, as this can help you get a better idea of the overall cost and ensure that you're getting a fair price. 
Finding the right installer can be time-consuming, but GreenMatch offers a hassle-free solution that can help you find the best local installers far more quickly and easily than if you were to do it by yourself: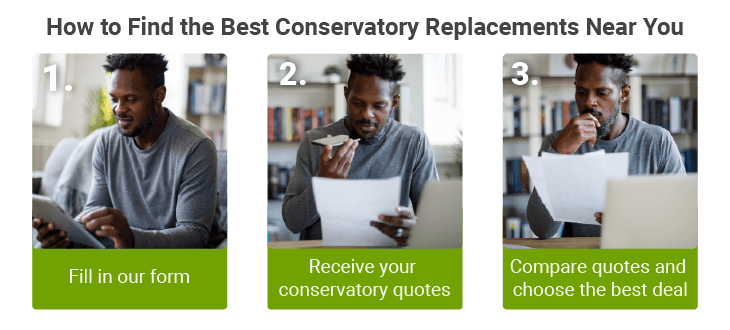 By filling out our form, you can be contacted by up to 3 installers from within our vetted network within as little as 48 hours. We will only match with the best installers closest to you, meaning you can avoid overpaying for delivery fees from a nationwide company, 
It's really that simple. And the best part is that our service is completely free, with no obligation to accept any of the quotes you receive. Get started today by clicking the button below.
Quotes from local engineers
Payment by finance available
100% free and no obligation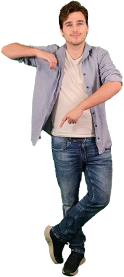 Optimise your home and save the planet
Frequently Asked Questions