Information about Wood-Fired Boiler Stoves 
Wood-fired heating systems also called biomass heating systems, burn wood pellets, chips or logs to provide warmth in a single room or to power central heating and hot water boilers.
Using a stove with a back boiler to heat up the household is an increasingly popular choice in the UK. A wood-fuelled stove connected to a boiler is a great alternative to heating with oil or gas. Natural firewood is a secure and very affordable type of energy and not subject to considerable price fluctuations. Fuel-efficient boiler stoves are an environmentally friendly choice, helping to increase any home's green credentials.
Each boiler stove incorporates a back boiler that takes some of the stove's output and heats water according to the need for domestic hot water or central heating. A pellet boiler stove provides simultaneous heating and hot water and does not require electricity to run. There are a variety of options from small boiler stoves, which are suitable for smaller households, to larger stoves, which can supply larger quantities of hot water.
Wood-fired boiler stoves transfer heat from burning wood into water, which can then be used either for domestic hot water use or piped where it is needed for heating. An added benefit of boiler stoves is that they reduce the heat output to the room so that you can enjoy the live fireplace without overheating the room.
If you're considering the installation of a boiler, we provide you with a free-of-charge and with no-obligation service that allows you to request quotes and compare different systems, so that you can find the most suitable for you. Just fill in the form below to request offers.
Quotes from local engineers
Payment by finance available
Save up to £1040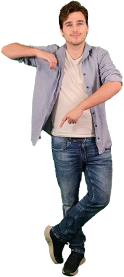 Optimise your home and save the planet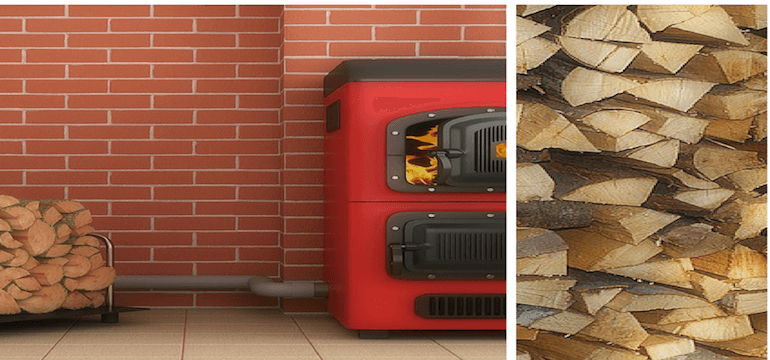 Advantages of Wood-Fired Boiler Stoves
Wood-fired boiler stoves are a fuel-efficient and environment-friendly choice. Using natural wood fuel is a way to lower CO2 emissions and therefore our carbon footprint.
Firewood is a relatively cheap form of fuel. It costs usually less than oil or gas per unit of heat produced.
They reduce the heat output to the room. You can enjoy the sight of a generous fire without overheating the room.  
Disadvantages of Wood-Fired Boiler Stoves
It takes time to heat up the water. The hot water coming from the stove boiler needs some time to get up to a warm temperature. 
Smaller boiler stoves might not accommodate the need of hot water in large households. Therefore it is necessary to choose your boiler stove based on your household size and needs for hot water supply.
Wood-fired boiler requires frequent maintenance. The ash needs to be removed often in order for the boiler to perform efficiently. 
Heating Hot Water with a Wood-Fired Boiler Stove
The difference between a boiler stove and a conventional gas or oil combi boiler is that it takes time for the hot water coming from the stove boiler to get up to a warm temperature. This means that you cannot simply take hot water directly from the stove boiler – you need to connect the boiler stove to a hot water tank. The water in the tank is heated by the stove and saved up for use when needed.
How Much Does a Wood-Fired Boiler Stove Cost?
A wood-burning stove with heat outputs of 4-10kW will cost around £500-1,500 plus installation costs, and designer stoves can cost substantially more.
The price of a boiler to connect the stove might vary according to the size, brand and type of boiler you're looking to buy. The prices range from less than £600 to more than £2,000—but clearly, a  hefty price tag does not always guarantee a top-performing product.
If you are over the age of 60 or are receiving income or disability benefits, you could qualify for a 5% VAT reduction on your wood-burning boiler. 
Sourcing Wood Fuel
In terms of fuel, there are clear benefits to using wood over coal. As well as coal being more expensive, it produces much more CO2, so it is less environmentally friendly than wood. To make sure you get the most out of your wood-burning boiler stove, it is necessary to use the right kind of wood fuel. It is preferable to use hardwoods, such as oak and ash, instead of softwoods, such as pine or fir since these will take longer to burn and therefore you will end up using less.
Cost of Wood Fuel
The price of the wood fuel depends on country-specific pricing, and also on the type of wood. Wood is typically sold by cubic metres, rather than by weight, so as to not take into account the level of moisture contained in the logs. It is cheaper to buy freshly cut wood; the cost is approximately £80 per cubic metre. However, the heat output of freshly cut logs is only around 1 kWh per kg, compared to 3 kWh per kg of ready-seasoned wood, which can be purchased for around £95-23 per cubic metre. Alternatively, kiln-dried wood is the most efficient type of fuel and can be used immediately—it costs about £115-145 per cubic metre and produces a heat output of around 4.5 kWh per kg. As a rough guide, an average-sized house which uses a stove in the evenings and at weekends will need about three to four cubic meters a year.
By simply completing the form below, we'll provide you with up to 3 quotes from qualified installers available in your area. This way you don't have to waste hours of your time researching and you can objectively compare quotes side by side. Our service is completely voluntary and free of charge.
Quotes from local engineers
Payment by finance available
Save up to £1040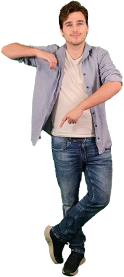 Optimise your home and save the planet
FAQs
Can I have a boiler in the stove to heat up water and central heating?
Almost all stoves can be fitted with boilers. However, boilers might have some extra requirements. Boilers will reduce the combustion temperature in the firebox. Also, boiler stoves may require twice the amount of wood, their reload time will be much more frequent and the quality of the wood more important. Boiler systems can also become quite complicated and require the help of a specialist.
What size of boiler stove do I need?
Sizing of heating systems should be done by a qualified heating engineer. It's dependent on several factors such as levels of insulation and draught proofing of the building, the lowest outside temperature for your locality and patterns of use.
How much heating and hot water can a boiler stove produce?
Shortly, as little or as much as you prefer. Boiler stoves can heat a couple of radiators or they can provide the heating and hot water for your whole house. The more wood-fuel you use for heating your stove, the more warm water/heat will be produced.
How much does it cost to install a wood burning stove boiler?
The average wood burner installation costs around £1,500, including sweeping and lining the chimney. Opting to heat water or other rooms will increase the cost.
I don't have a chimney, can I still have a wood burning stove boiler?
The answer is that it is still possible to have a stove without a chimney. The most widely used solution is to construct an exposed flue system. The flue systems can be built both internally and externally, but it is preferred to build it internally – this way the flue is better insulated against bad weather conditions and the heat given off by the flue itself is adding heat to the rooms.
What type of maintenance does my wood-fired stove require?
Before you begin using your heating appliance, ensure that you clean any remaining ash, soot and debris from the inside of your boiler stove. You should also arrange the chimney to be swept from time to time. The best time to have your chimney swept is before you start using your boiler stove more regularly.
Are there any grants or incentives for installing a boiler stove?
Wood-fired boiler stoves can be a subject to renewable heat incentive payments from the Government, also wood burning-only boiler stoves qualify for a 5% VAT rate and many customers, particularly off mains gas, have benefited from greatly reduced fuel bills.