Why Should You Get a Condensing Boiler?
Your boiler is one of the most important appliances in your home, accounting for about 55 per cent of your yearly expenses on energy bills. For that reason, choosing a highly efficient boiler is of primary importance in order to save money and protect the environment by reducing carbon emissions.
Since 2005, regulations impose that all new systems must be condensing boilers by law, because of their higher efficiency rate. Similarly, every new property build must install a high energy efficient condensing boiler.
Below you will find general information about condensing boiler prices, but if you're in need of more detailed, personalised information, feel free to fill in the form on the right to receive quotes from our suppliers. This service is completely free of charge and non-binding.
Quotes from local engineers
Payment by finance available
Save up to £1040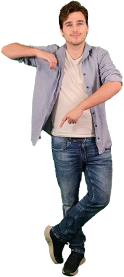 Optimise your home and save the planet
Advantages of Condensing Boilers
Condensing boiler efficiency is very high (up to 90%)
By replacing your boiler you can cut your heating costs by up to £530 a year
Modern condensing systems comply with legislation
New types of boilers reach higher efficiency rates for many reasons, the main one being that they are all condensing boilers. Some argue that the same results can be obtained with a well-maintained regular boiler, but even the most efficient ones tend to lose heat when hot gases escape from the flue.
Condensing boilers, on the other hand, manage to recover more heat through a larger heat exchanger (or sometimes a secondary exchanger) and by expelling cool gases from the flue. These boilers are called 'condensing' because, from time to time, flue gases can get so cool that the gas vapours condense.
The vapour itself is then used to recover even more energy: condensing boilers make use of exhaust gases that are usually released through the flue and go to waste, and the vapour is turned into liquid condensate in order to use this latent heat. Thanks to this process, condensing boilers are able to extract more heat from the fuel it uses compared to a standard efficiency boiler. Moreover, the system loses less heat through the flue gases.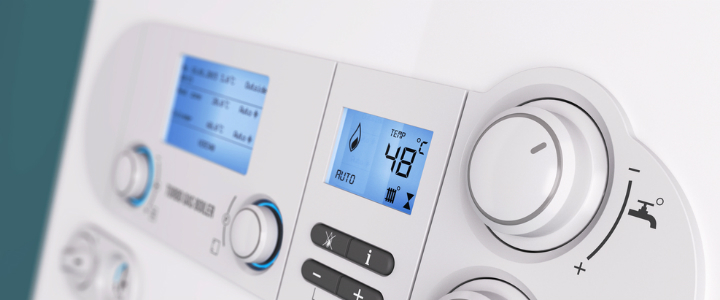 Condensing Boiler Prices
Determining how much a new boiler is, is not so straightforward since it depends on a series of different factors. The size of the condensing boiler you are installing is the first important factor since a small apartment requires a much smaller boiler than a large household, thus the system will be a few hundred pounds cheaper than a larger model of boiler.
Other factors influencing condensing boiler costs include energy output, flow rate and efficiency rating. Condensing boilers prices vary from £500 to £1,700 depending on the brand or output. You can find greatly efficient models from top brands (such as Baxi, Valliant, Potterton or Worcester Bosch), for less than £700. However, these boilers will satisfy the needs of a small apartment, not the average household.
The price you pay is inevitably influenced by your energy needs because boiler prices rise depending on how much energy they can produce. Moreover, in the long run choosing a quality, more expensive boiler will pay off: the brands mentioned above are usually more costly, but give you more security and you will be sure to be covered during cold weather.
Prices also depend on what type of boiler you had installed previously and which new one you are going to choose.
There are two types of condensing boilers you can choose from: regular models and combi boilers. The first type requires a hot water tank and can supply enough energy for a large house, while combi boilers are more compact because they heat water on demand directly from the mains, thus not needing a water tank, but they are recommended for smaller flats and apartments.
A common combi boiler is an electric combi boiler or oil fired combi boiler.
If you are switching to a boiler of the same type, e.g., from regular to regular, the price for both the boiler and its installation will start at around £1,300, if there are no major adjustments required. The installation alone costs between £600 and £1,000, and you will have to pay for the system itself on top of that.
Swapping from a regular condensing boiler to a combi boiler is a different matter. There will inevitably be some plumbing changes needed, which makes the starting combi boiler price in the UK to buy and install rise from £1,300 to £1,800.
However, if you think a swap to a smaller system is necessary, keep in mind that you will likely be saving up on your heating bills, so the change will pay off eventually.
Gas boilers in particular are a great alternative heating system that is cost-efficient.
The Cost of Condensing Boiler Maintenance
Condensing boilers do not require regular servicing, and they certainly do not require more care than conventional boiler systems. However, it is necessary to make sure that your installer and boiler-servicing expert are experienced since quality is the focal point of the initial installation.
There are also steps that you can take to guarantee the reliability of your condensing boiler. For instance, you should control the liquid in your heat exchangers and make sure it has the correct ph. This maintenance contains adding anti-corrosion agents to the heat exchangers, which are made of stainless steel and aluminium, in order to avoid wearing them out because of the amount of condensation involved.
Condensing Boiler Regulations
Since 2005, building regulations enforce that all new systems must be condensing boilers and new properties have to be equipped with a high energy efficient condensing boiler. The reason behind these regulations is that both the UK and EU are pushing for more energy savings.
Condensing boilers achieve this by making use of waste gases in the form of water vapours, and therefore produce more heat. This helps you save energy and money.
Pros and Cons of Condensing Boilers